In Photos: Unlocking the Potential of Bangladesh's Youth
April 13, 2016
The global youth population has reached a remarkable 1.8 billion out of 7.3 billion, and most of them live in developing countries like Bangladesh. According to the UNFPA's most recent State of the World Population Report, 30 percent of the 161 million people living in Bangladesh are 10-24 years in age. As Bangladesh aspires to attain middle-income status by 2021, the country is at an important juncture, and the youth population has an important role to play. Despite this, a number of obstacles keep the country's youth from reaching their full potential and contributing to the changes underway, including high unemployment and a lack of understanding among youth about democracy and civic engagement.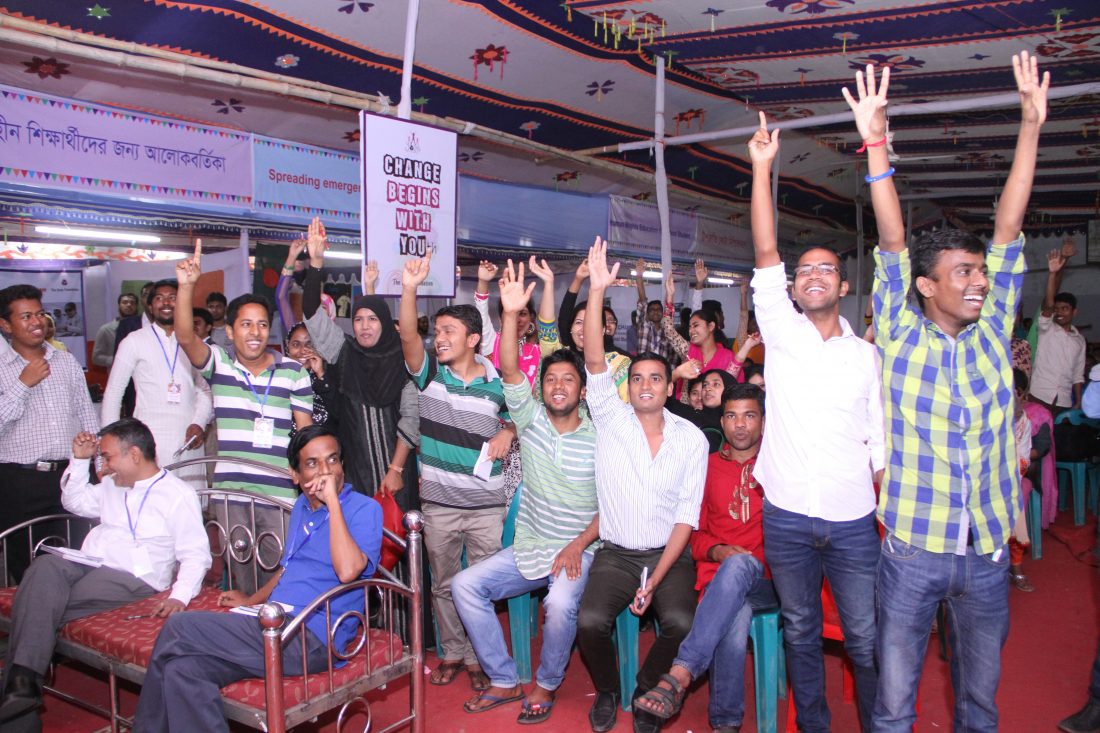 Participants at a recent Youth Festival in Bangladesh. Very few independent youth organizations exist in the country.
While international NGOs and other local organizations have established various youth initiatives that engage Bangladesh's youth in civic participation, they have found it difficult to overcome the confrontational and highly partisan political context in Bangladesh. There are very few independent youth organizations to foster community, leaving youth leaders isolated and unable to build momentum. According to the British Council's Bangladesh: The Next Generation report, 94 percent of respondents cannot identify even one independent and non-political youth-based organization or movement. Such constraints have led to a sense of restlessness among Bangladesh's 47.6 million youth, and risks further exacerbating current social and political tensions.
In 2014, The Asia Foundation launched Youth as Agents of Social Change (YASC), a politically independent network that supports and builds communities of youth leaders and fosters a national civic youth empowerment movement that advances their participation in social change initiatives.
On March 29, 2016, YASC brought together over 500 young people for a Youth Festival in Mymensingh to spotlight social innovation and youth leadership. The festival was inaugurated by Deputy Director of the Department of Youth Development, Rafiqul Haque. Here are are some photos from the day. Photos/ Bangla Communications Ltd.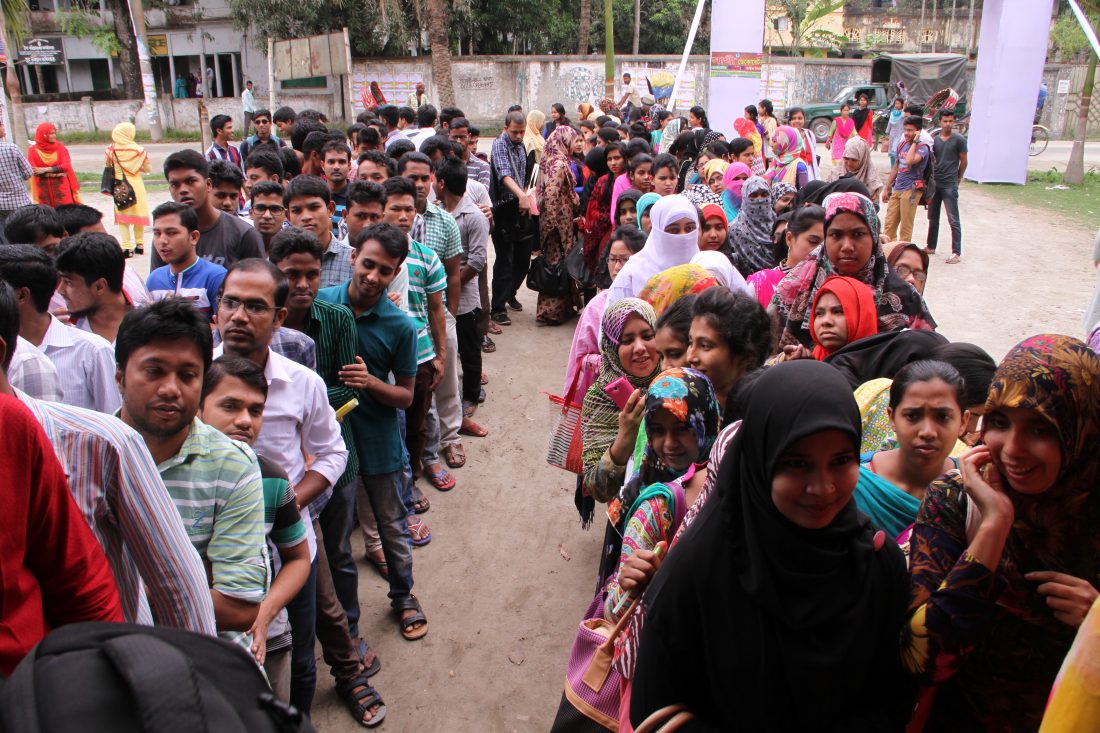 Participants wait in line for the Youth Festival held at the gymnasium auditorium in Mymensingh.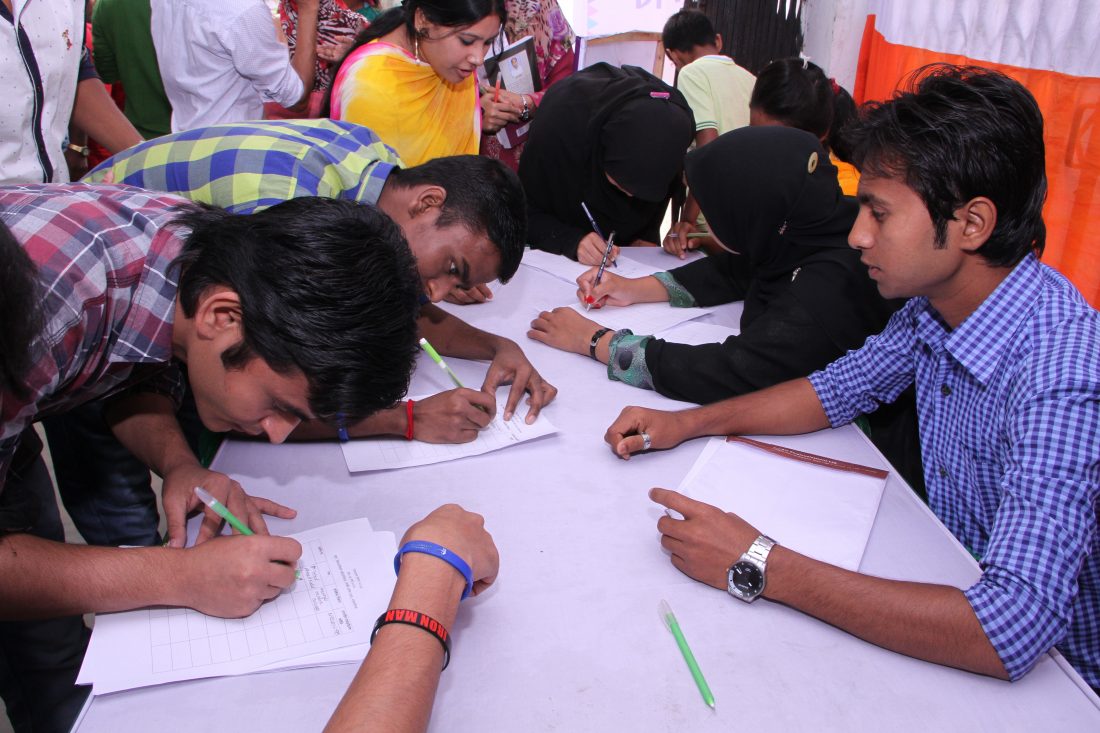 Participants register for the festival.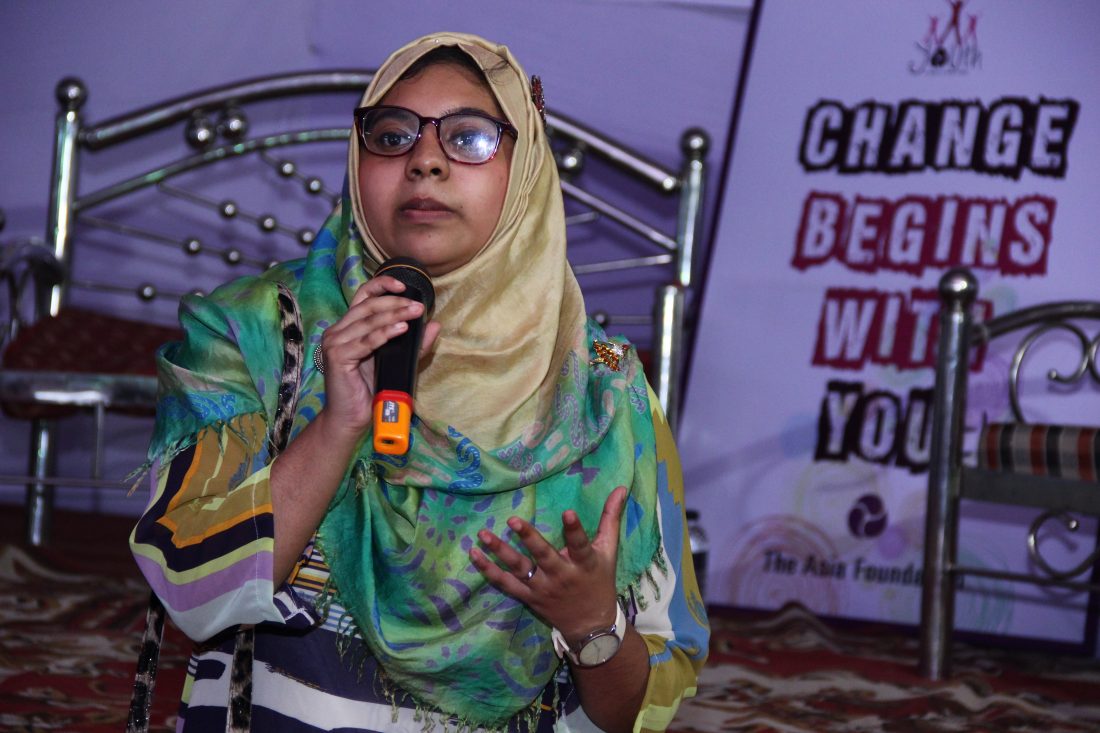 Sharmin Haque, YASC Network Secretariat member, talks about her video, which took third place in a YASC video competition, on raising awareness of domestic violence and how victims can seek help.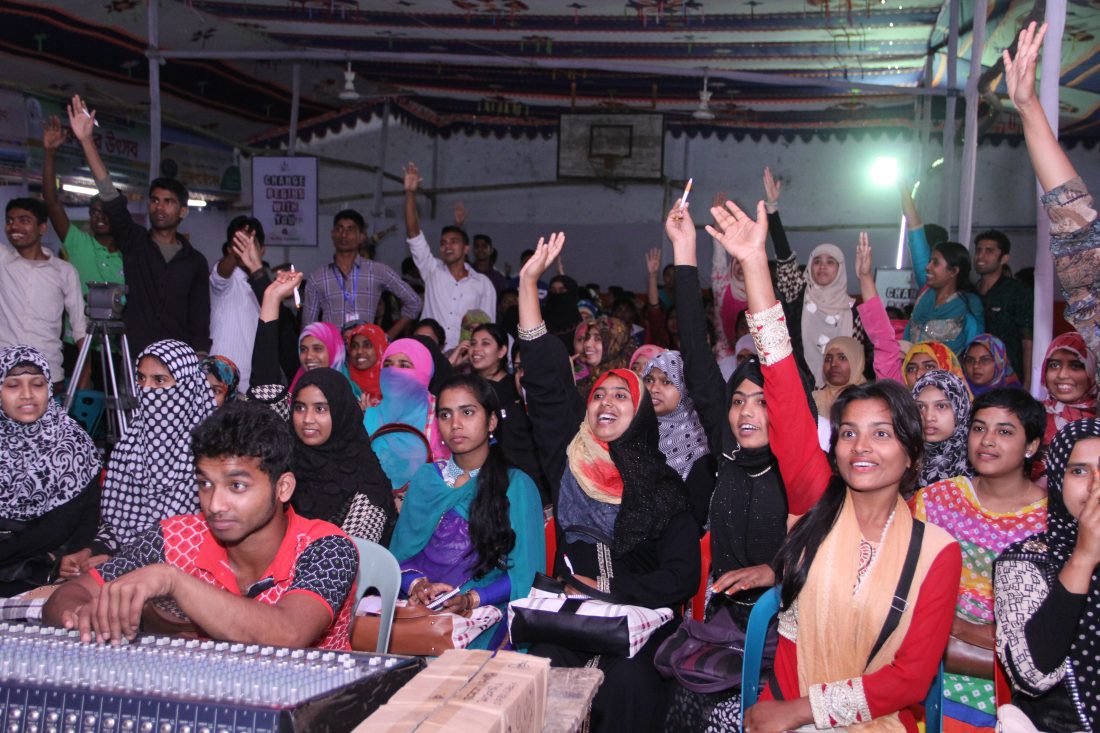 Participants take part in one of the festival's quiz competitions, which covered topics such as good governance and civic participation.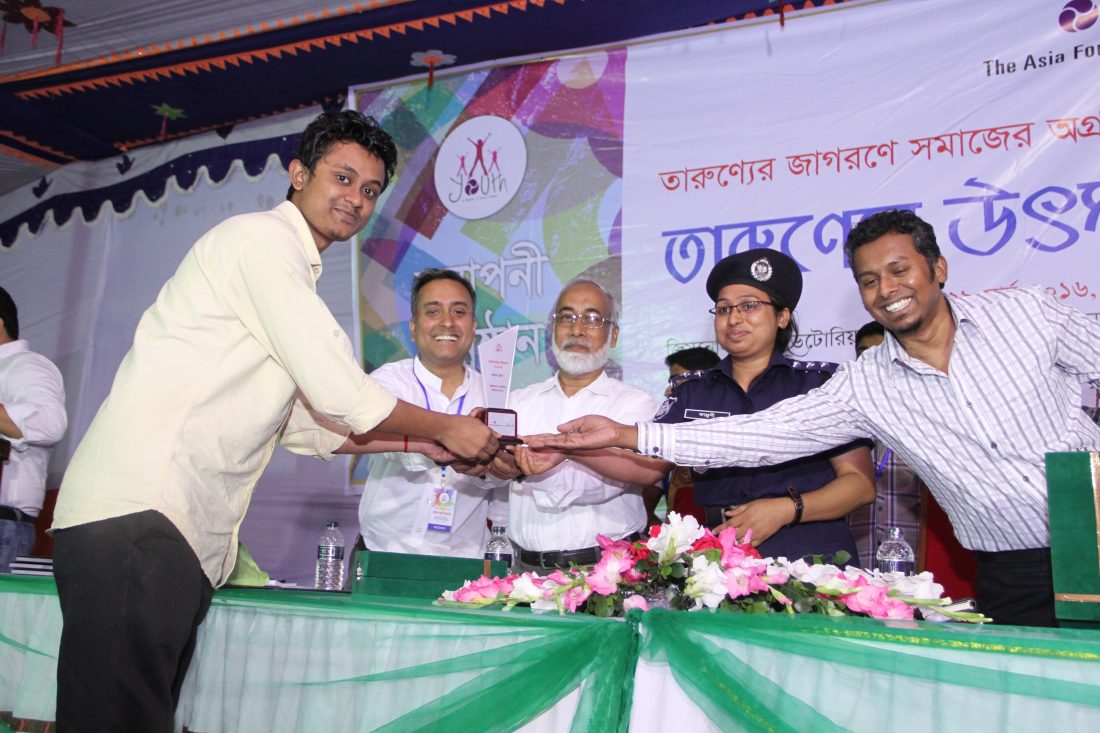 The winner of the YASC video contest, Mojammel Haque Tanmoy, receives his award from guests [left to right] Adib Rashid Mamun, Executive Director, Bangla Communications, Dr. Md. Ali Akbar, Vice Chancellor, Bangladesh Agriculture University, Falguni Nandi, Assistant Super of Police, Mymensingh, and Md. Sadat S. Shibli, Program Manager, The Asia Foundation). The video describes the connection between the feeling of failure and suicidal tendencies among Bangladeshi youth.
Read more about YASC or join the network on Facebook.
Md. Sadat S. Shibli is a program manager for The Asia Foundation in Bangladesh and can be reached at [email protected]. The views and opinions expressed here are those of the author and not those of The Asia Foundation or its funders.
About our blog, InAsia
InAsia
is a bi-weekly in-depth, in-country resource for readers who want to stay abreast of significant events and issues shaping Asia's development, hosted by
The Asia Foundation
. Drawing on the first-hand insight of renowned experts,
InAsia
delivers concentrated analysis on issues affecting each region of Asia, as well as Foundation-produced reports and polls.
InAsia
is posted and distributed every other Wednesday evening, Pacific Time. If you have any questions, please send an email to
[email protected]
.
Contact
For questions about
InAsia
, or for our cross-post and re-use policy, please send an email to
[email protected]
.
The Asia Foundation
465 California St., 9th Floor
San Francisco, CA 94104
Mailing Address:
PO Box 193223
San Francisco, CA 94119-3223
Support Women Forest Defenders
Join us this holiday season to help untapped leaders like Sumini and the Women Forest Defenders battle rampant deforestation in Indonesia.