Korean Journalist Selected for Harvard's 2017 Nieman Fellowship
Seoul, April 28, 2016 — Today, The Asia Foundation announced that Kim Kyoungtae, editor and director of Election Broadcasting Planning at Munhwa Broadcasting Corporation in Seoul, has been selected by the Nieman Foundation for Journalism at Harvard for a prestigious Nieman Fellowship. Mr. Kim is the 28th Korean journalist chosen since the Foundation began sponsoring Asian participants in the fellowship program in 1956.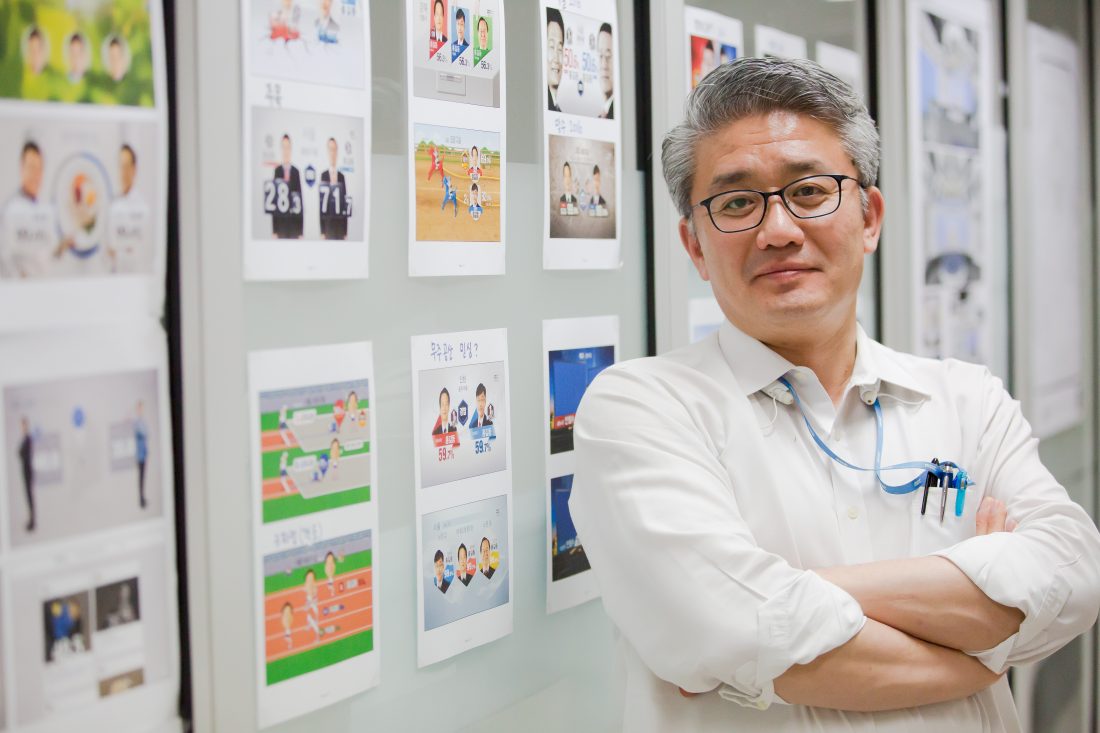 The Nieman Foundation for Journalism has hosted more than 1,500 accomplished journalists from 94 countries since 1938. The fellowship has expanded in recent years to include new collaborative and experimental programs. In addition to taking classes during their time at Harvard, fellows attend Nieman seminars, workshops and master classes and work on their research with Harvard scholars and other leading thinkers in the Cambridge area.
Mr. Kim will study the proper role of media in peacefully solving international conflicts, focusing specifically on northeastern Asia. He will also explore developments in providing interactive news content to mobile devices. Mr. Kim also served as director of Election Broadcasting Planning at MBC during recent parliamentary elections in Korea. Read Mr. Kim's In Asia blog on the elections here.
Korean journalists in the Nieman Fellowship are sponsored by The Asia Foundation with support from the Sungkok Journalism Foundation and YBM, Inc.
The Asia Foundation is a nonprofit international development organization committed to improving lives across a dynamic and developing Asia. Informed by six decades of experience and deep local expertise, our programs address critical issues affecting Asia in the 21st century—governance and law, economic development, women's empowerment, environment, and regional cooperation.
Read more about the Foundation's work.
For media inquiries, please visit the Press Room. Engage with us on Facebook, Twitter, and Instagram.
Read our latest news, or insights from our blog.
Media contacts
Amy Ovalle, Vice President, Global Communications
[email protected]
415-743-3340
Eelynn Sim, Director, Media & Strategy
[email protected]
415-743-3318