Asia Foundation Releases Study of Private Perceptions of Corruption (STOPP) in Mongolia
Ulaanbaatar, November 30, 2016 — The Asia Foundation, in collaboration with the Sant Maral Foundation, today released findings of the seventh Study of Private Sector Perceptions of Corruption (STOPP). The survey is an integral part of the Strengthening Democratic Participation and Transparency in the Public Sector in Mongolia (STEPS) project funded by Global Affairs Canada and implemented by The Asia Foundation.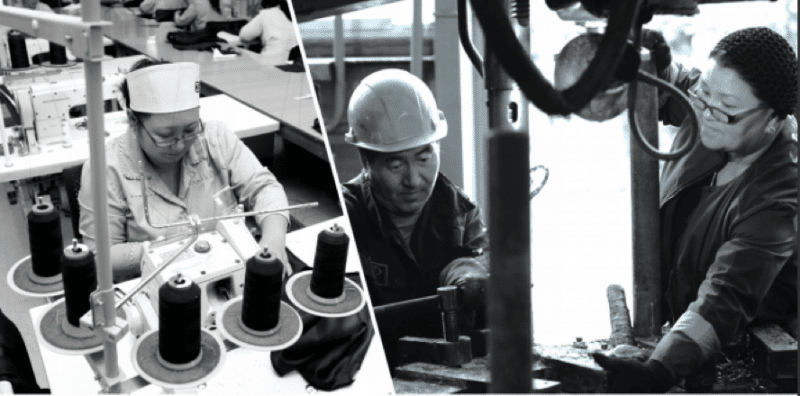 Building on earlier annual surveys conducted since December 2012, the STOPP survey presents perceptions of corruption issues by the business community to find out how corruption debilitates the business environment. CEOs and senior managers of 330 randomly selected Mongolian-owned companies were interviewed in Ulaanbaatar in September 2016.
The 2016 survey was conducted at a time of significant changes, including parliamentary elections in June 2016, an ongoing major economic downturn and national-currency depreciation, and government initiatives to improve the economy and increase investment. In such an environment, the survey findings reveal greater dissatisfaction with the business environment, a deterioration of investment conditions, and no growth in optimism among the business community.
STOPP 2016 Survey key findings:
Economic indicators continue to worsen in 2016:
The proportion of companies reporting worsening investment conditions has increased from 11.8 percent in 2012 to 56.7 percent in 2016.
There has been no growth in optimism among the business community. In 2012, 57 percent of respondents expected improvements in investment conditions; in 2016, only 26.4 percent expected improvements.
High taxes, access to credit, and the obtainment and renewal of licenses and permits remain the biggest obstacles for business.
The Tax Office, Specialized Inspection Agency, local authority, and Customs are the institutions most commonly cited as creating business obstacles.
Nearly half of respondents reported that there was "a lot" of corruption in the public sector (47.9 percent), while about a tenth reported that there was "a lot" of corruption in the private sector (12.4 percent).
Slightly more than half of respondents think that political and family connections influence public tender results (53 percent).
Negative assessments of the existing legal environment as "not effective at all" in dealing with corruption in business have increased, from 19.1 percent of respondents in 2012, to 39.8 percent in 2016.
The proportion of respondents who think that the government's efforts to eradicate corruption in Mongolia were "not at all effective" has increased from 19.4 percent to 44.5 percent since the survey began.
The study aims to provide a unique and robust tool to raise awareness and further encourage the business community, policymakers, and especially government service providers to improve good governance practices, changing attitudes, and preventing corruption. Each year findings of the study are released through public events and discussions organized together with the business community and professional associations in Mongolia.
Additionally, the STOPP survey is complemented by The Asia Foundation's other survey on the public perception and knowledge of corruption (SPEAK), which is designed to capture data on perceptions and knowledge of administrative practices and grand corruption. Together, these surveys provide a broad picture of the level of corruption in Mongolia.
The survey is available for download here and on the Sant Maral Foundation website.
The Asia Foundation is a nonprofit international development organization committed to improving lives across a dynamic and developing Asia. Informed by six decades of experience and deep local expertise, our programs address critical issues affecting Asia in the 21st century—governance and law, economic development, women's empowerment, environment, and regional cooperation.
Read more about the Foundation's work.
For media inquiries, please visit the Press Room. Engage with us on Facebook, Twitter, and Instagram.