Asia Foundation's Steven Rood Transitions to New Role at Australian National University
Manila, February 6, 2017 — After more than seventeen years of distinguished service as The Asia Foundation's Country Representative for the Philippines and Pacific Island Nations, Dr. Steven Rood is transitioning to a new role as Distinguished Visitor at the Australian National University (ANU) under the Foundation's partnership agreement with the College of Asia and the Pacific at ANU.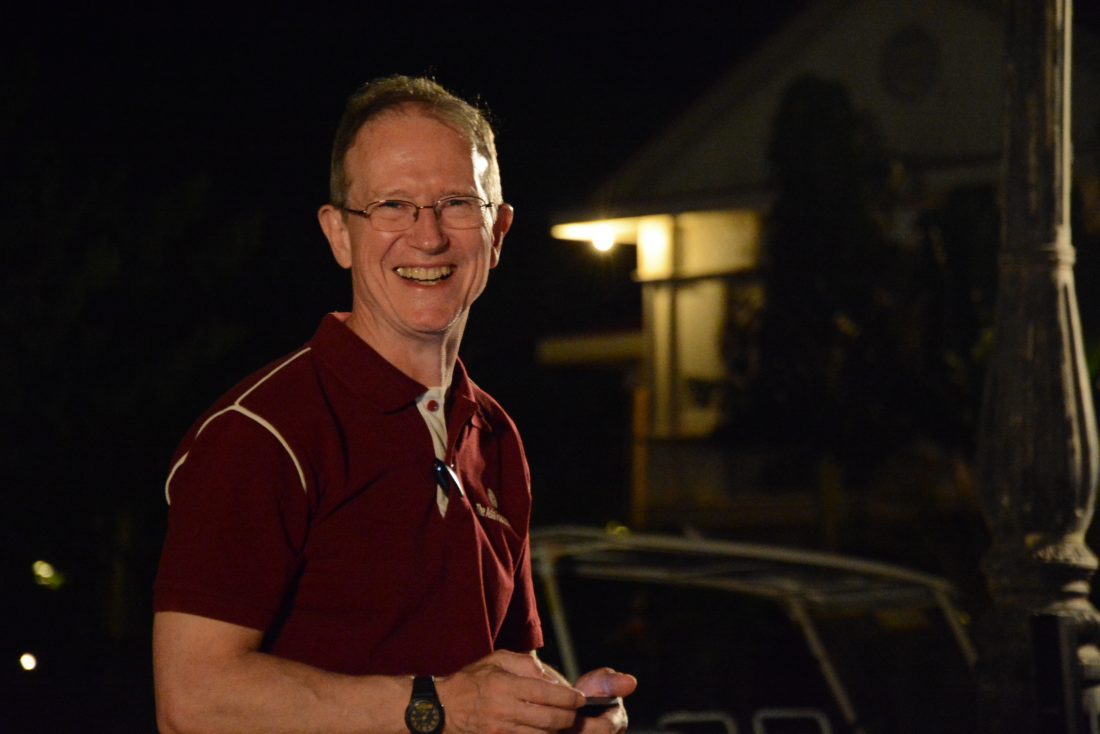 As a Distinguished Visitor, Dr. Rood will work with ANU colleagues to design a Philippines Update conference to be held later in 2017; provide guest lectures and public lectures on various topics, including the Mindanao Peace process; advise graduate-level students; and pursue his own research and writing on policy issues in the Philippines. While in Canberra, Dr. Rood will also engage with Australia's Department of Foreign Affairs and Trade (DFAT) on the Philippines, and other select issues.
A four-time Asia Foundation Presidential Award winner, Dr. Rood was also the 2014 recipient of the Ateneo Peace Recognition Award from the Ateneo de Zamboanga University in honor of his contributions to peace and development in Mindanao and the Philippines as a whole. An expert on local government, decentralization, elections, and public opinion polling, Dr. Rood served as professor of Political Science at the University of the Philippines College Baguio from 1981 until joining the Foundation in 1999.
"During his tenure as Country Representative, the Philippines country office has grown to be one of the largest in the Foundation, and has played an important role in Philippine society in the areas of economic development and reform, justice and the rule of law, conflict management both at the community level and through peace talks, improving elections, helping persons with disabilities, and expanding access to education," said Asia Foundation President David D. Arnold.
Two weeks ago partners, donors, and Foundation staff participated in a celebratory despedida (farewell) for Dr. Rood which was attended by many diplomats, longstanding Foundation partners, friends and staff who praised Dr. Rood for his dedication to the Philippines over his long career there.
"My time as representative is by far the highlight of my professional career—I sometimes joke that I finally figured out what I wanted to be when I was 50 years old, when I got this job," wrote Dr. Rood in an In Asia blog piece. "But the key to this capstone of my career has been the nature of the Foundation, the opportunities it has afforded, and the lessons I take away: the importance of partnership, deep empirical knowledge, flexibility and opportunism, and an understanding of the political influences on policy reform and development outcomes," he continued.
The Asia Foundation is a nonprofit international development organization committed to improving lives across a dynamic and developing Asia. Informed by six decades of experience and deep local expertise, our work across the region addresses five overarching goals—strengthen governance, empower women, expand economic opportunity, increase environmental resilience, and promote regional cooperation.
Read more about the Foundation's work.
For media inquiries, please visit our Press Room. Engage with us on Facebook, Twitter, and Instagram.
Read our latest news, or insights from our blog.
Media contacts
Amy Ovalle, Vice President, Global Communications
[email protected]
415-743-3340
Eelynn Sim, Director, Media & Strategy
[email protected]
415-743-3318
2020 Annual Report
Addressing the global crisis