Asia Foundation Hosts 'Thinking and Working Politically' Conference in Myanmar
Yangon, March 15, 2017 — Last October, The Asia Foundation, British Council, Pyoe Pin, and UK DFID co-hosted a two-day conference on 'Thinking and Working Politically' (TWP) for more effective and sustainable assistance in helping meet Myanmar's critical development challenges. Held in Yangon, the event brought together international donors, implementing agencies, and local partners.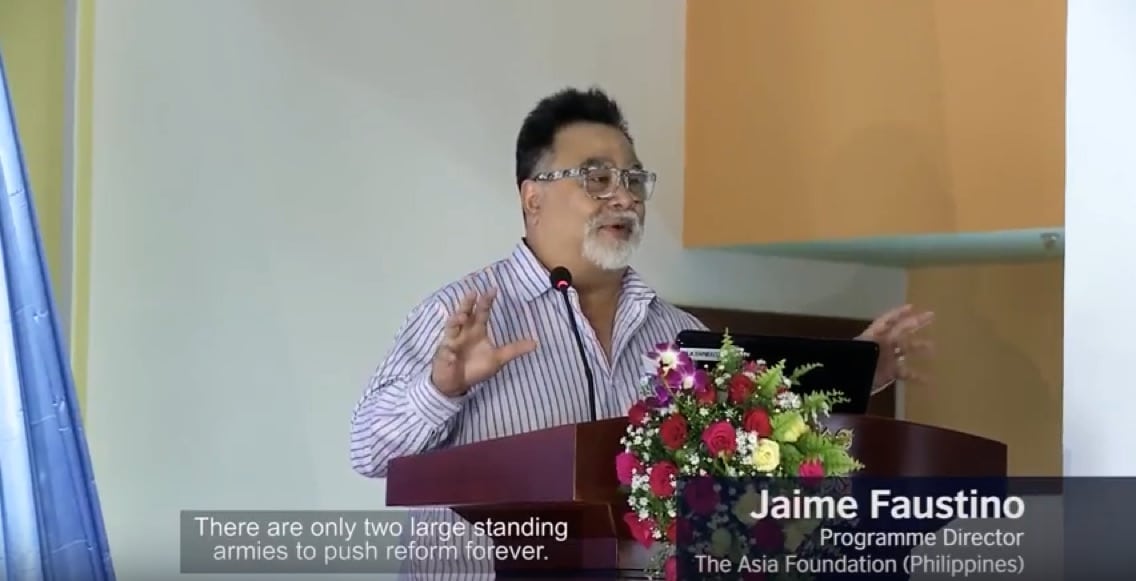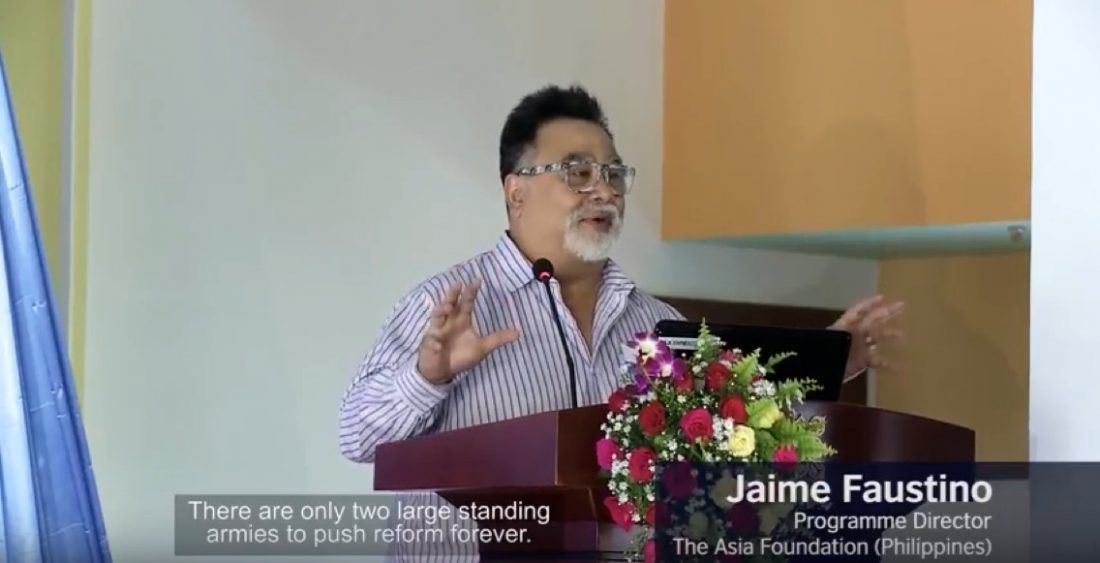 Conference participants discussed their experiences with politically smart development approaches and what it means to think and work politically in Myanmar, and compared case studies from Sudan, Zambia, and the Philippines.
The conference featured the Foundation's Program Director for Economic Reform and Development Jaime Faustino. Faustino's presentation focused on transformational reform in the Philippines, including reforms on property rights which increased titles issued by the government from an average of 3,800 per year to over 55,000 titles in 2011. The land rights reform in the Philippines used the Foundation's approach to working politically referred to as Development Entrepreneurship. This operational model was developed initially in the Philippines and provides a coherent, evidence-based alternative to standard donor practices.
Watch a short film on the Thinking and Working Politically conference here. A version with Myanmar subtitles is under development and will also be released soon.
The Asia Foundation is a nonprofit international development organization committed to improving lives across a dynamic and developing Asia. Informed by six decades of experience and deep local expertise, our work across the region addresses five overarching goals—strengthen governance, empower women, expand economic opportunity, increase environmental resilience, and promote regional cooperation.
Read more about the Foundation's work.
For media inquiries, please visit our News Room. Engage with us on Facebook, Twitter, and Instagram.
Read our latest news, or insights from our blog.
Media contacts
Amy Ovalle, Vice President, Global Communications
[email protected]
415-743-3340
Eelynn Sim, Director, Media & Strategy
[email protected]
415-743-3318
Change Starts Here Campaign Impact
Thank you for powering The Asia Foundation's mission to improve lives and expand opportunities.