Asia Foundation Releases New Report on Aid and Recovery in Post-Earthquake Nepal
Kathmandu, March 15, 2017 — Eighteen months from the earthquakes that hit Nepal in April and May 2015, The Asia Foundation is releasing the first report in the third wave of the Independent Impacts and Recovery Monitoring project (IRM). The project assesses the extent to which people have recovered, what coping strategies they are using and how effective they are, how aid is helping, and which groups are being left behind. IRM tracks changes over time through multiple research rounds: the first was conducted in June 2015, and the second in February and March 2016. The project is supported by the governments of the United Kingdom and Switzerland. The series of reports can be downloaded here.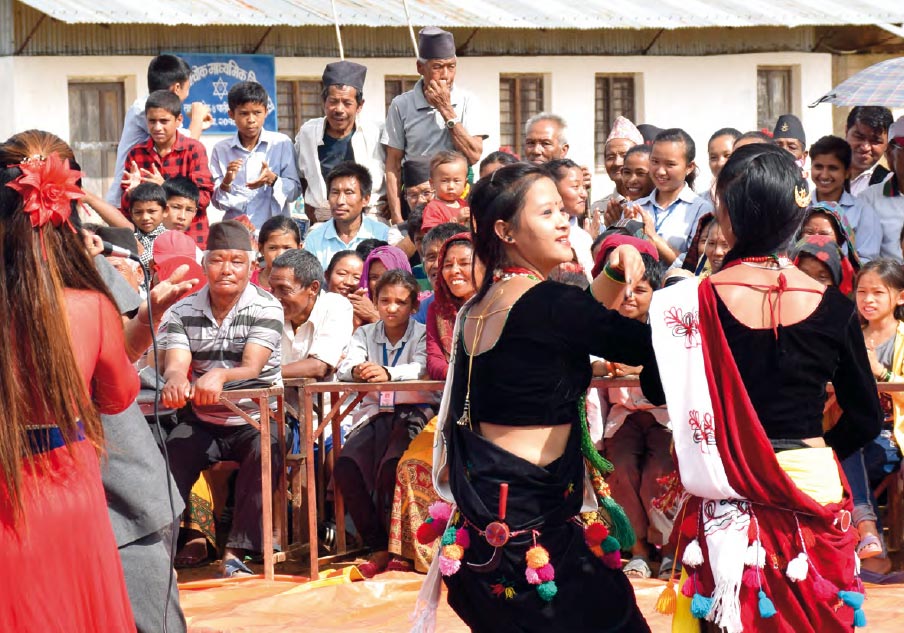 This report provides data and findings from the third quantitative survey, with monitoring focusing on five key areas: aid delivery and effectiveness; politics and leadership; social relations and conflict; protection and vulnerability; and economy and livelihoods. The findings of this survey component are based on face to face interviews with 4,855 household respondents in 11 districts. Throughout the report, the third round survey data is compared with that collected in June 2015 (IRM-1) and February-March 2016 (IRM-2) to allow for assessment of changes over time. Releases of the Qualitative Field Monitoring report and a synthesis of both research components will follow soon.
Among findings of the third round of research are the following:
The shelter situation remains worrying with 71% in the most-affected severely hit districts continuing to live in temporary shelters.
Borrowing continues to be high and looks likely to increase further in the future.
Livelihoods recovery has quickened and most people saw improvements in the three months that preceded the survey.
There has been a steep drop in the coverage of aid despite many needs remaining on the ground.
Trauma continues to affect a large share of the population in earthquake-affected areas.
The fourth round of research is scheduled for April 2017.
IRM is longitudinal, conducted at six-month intervals over the course of two years. Detailed findings from the quantitative survey and qualitative field research from all rounds, as well as a thematic study on reconstruction cash grants, can be found here. Each round of IRM produces three reports: a Quantitative Survey report; a Qualitative Field Monitoring report; and a Synthesis Report which summarizes and combines both reports. Briefs providing initial findings are also available around two months after fielding.
The Asia Foundation is a nonprofit international development organization committed to improving lives across a dynamic and developing Asia. Informed by six decades of experience and deep local expertise, our work across the region addresses five overarching goals—strengthen governance, empower women, expand economic opportunity, increase environmental resilience, and promote regional cooperation.
Read more about the Foundation's work.
For media inquiries, please visit our News Room. Engage with us on Facebook, Twitter, and Instagram.
Read our latest news, or insights from our blog.
Media contacts
Amy Ovalle, Vice President, Global Communications
[email protected]
415-743-3340
Eelynn Sim, Director, Media & Strategy
[email protected]
415-743-3318
Change Starts Here Campaign Impact
Thank you for powering The Asia Foundation's mission to improve lives and expand opportunities.