Asia Foundation's Young Lotus Circle Gathers in New York for Women's Empowerment
New York, April 24, 2017 — Last week, The Asia Foundation and the Young Lotus Circle, a diverse group of young professionals who support the Foundation's Women's Empowerment program, held an event in New York City to raise funds to improve social, economic, and political opportunities for women and girls in developing Asia. Held at the Klein Sun Gallery, the event brought together individuals from a variety of fields with a shared interest in advancing the rights and opportunities of women and girls.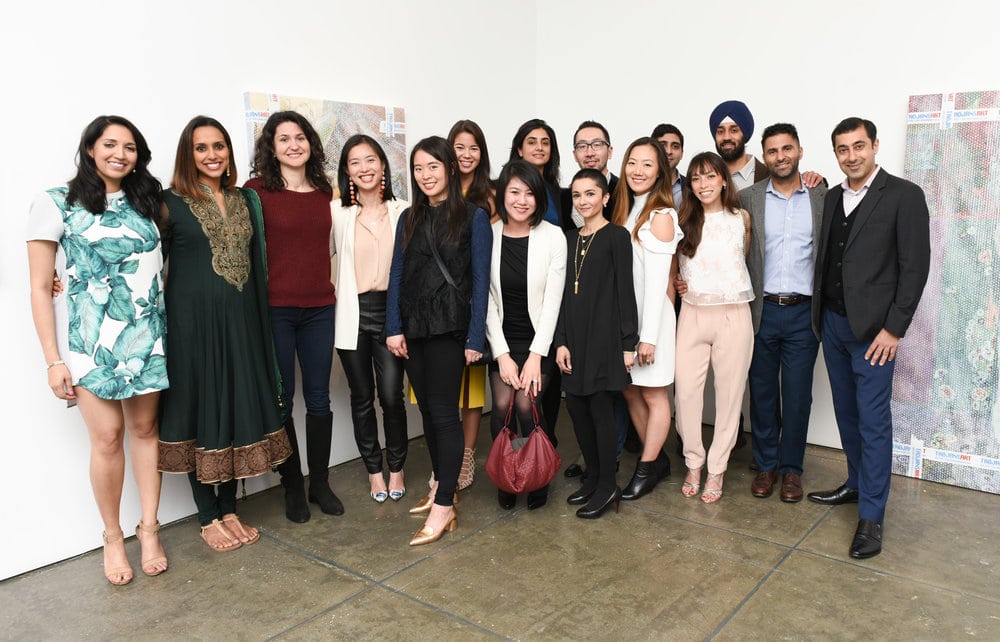 The evening was co-hosted by Lin Nie Jamison, a founder of the Young Lotus Circle and a Lotus Circle Advisor, and featured remarks from the Director of the Foundation's Women's Empowerment program Jane Sloane.
"The Asia Foundation's Lotus Circle takes every donation and funnels it directly to the Foundation's programs in the field where you can see immediately how it is making an impact on the ground in Asia," wrote Jamison in a post from 2016 for the Foundation's In Asia blog. "All the Foundation's field offices report directly back to the Foundation, which gives the Lotus Circle a direct pipeline of seeing how our dollars are making an impact on the lives of people in Asia."
The Lotus Circle is a membership community that enables The Asia Foundation Women's Empowerment Program to pilot projects that empower women and eliminate barriers that constrain their opportunities. In India, where violence against women is an epidemic, The Lotus Circle supported SafetiPin, a mobile app which allows users to pinpoint unsafe areas for women. In Bangladesh, funds allow women entrepreneurs to grow their businesses using e-commerce websites.
The Asia Foundation is a nonprofit international development organization committed to improving lives across a dynamic and developing Asia. Informed by six decades of experience and deep local expertise, our programs address critical issues affecting Asia in the 21st century—governance and law, economic development, women's empowerment, environment, and regional cooperation.
Read more about the Foundation's work.
For media inquiries, please visit our News Room. Engage with us on Facebook, Twitter, and Instagram.
Read our latest news, or insights from our blog.
Media contacts
Amy Ovalle, Vice President, Global Communications
[email protected]
415-743-3340
Eelynn Sim, Director, Media & Strategy
[email protected]
415-743-3318
Leaders on the Frontlines:
Leaders for a Better World
Tuesday, November 9, 2021, 6PM PT