Dr. Richard Haass and Ambassador Kathleen Stephens Address The Asia Foundation at New York Board Meeting
New York, May 24, 2017 —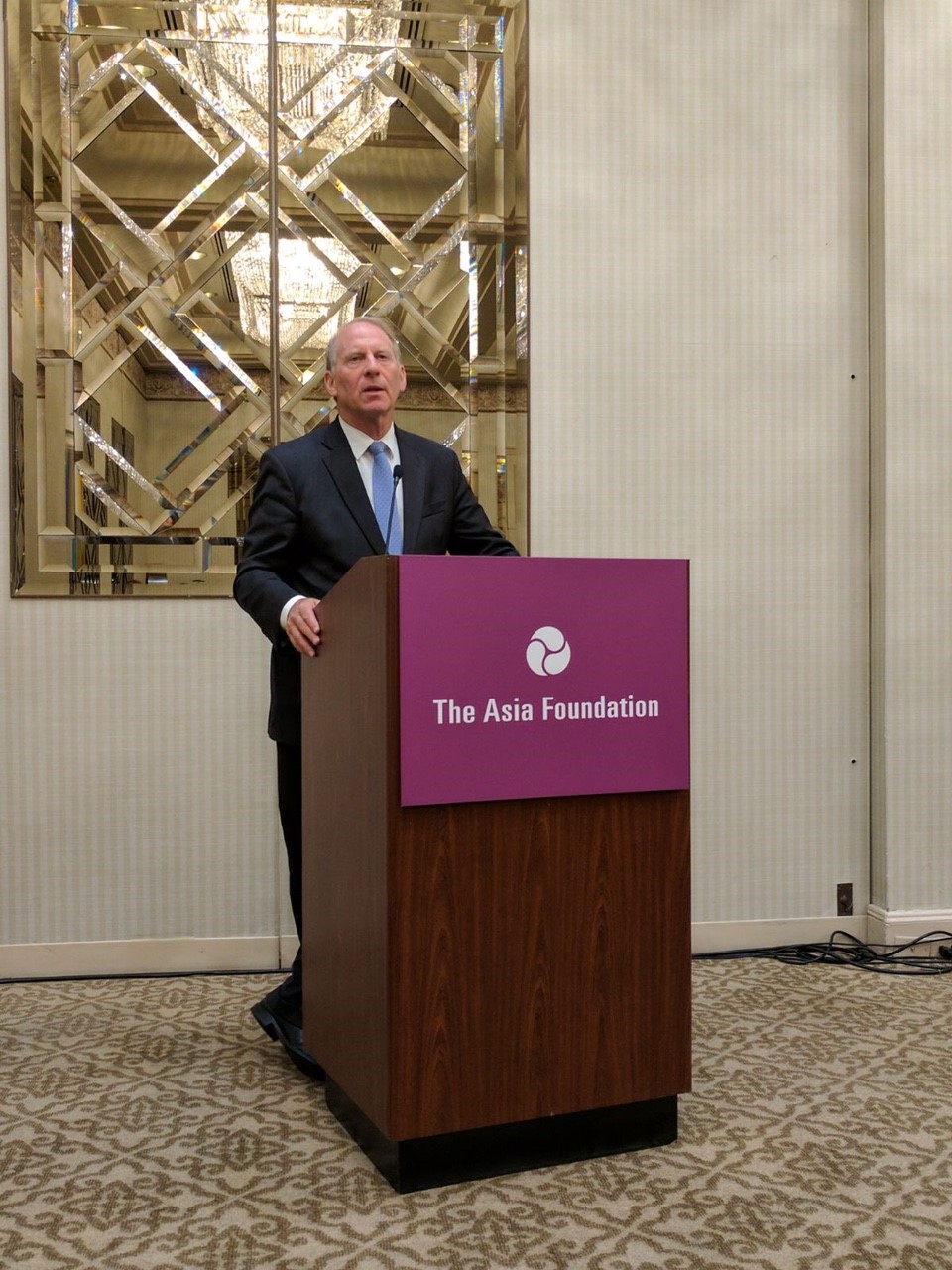 The Asia Foundation hosted the Council on Foreign Relations' President Dr. Richard Haass, and former U.S. Ambassador to Korea and Asia Foundation trustee Kathleen Stephens for special foreign policy briefings during the board of trustees meeting in New York, May 19-22 at the Park Lane Hotel.
On Monday Dr. Haass reflected on the U.S. President's foreign policy and future U.S. global engagement. He also discussed North Korea and U.S.- China relations, as well as his recent book A World in Disarray: American Foreign Policy and the Crisis of the Old Order. In addition, he shared with the highly respected international board of trustees his argument for an updated global operating system to address challenges including terrorism, the spread of nuclear weapons, climate change and cybersecurity.
Dr. Richard Haass is in his fourteenth year as president of the Council on Foreign Relations, an independent membership organization, think tank, publisher, and educational institution. Dr. Haass was previously director of policy planning for the Department of State, where he was a principal advisor to Secretary of State Colin Powell. Confirmed by the U.S. Senate to hold the rank of ambassador, Dr. Haass also served as U.S. coordinator for policy toward the future of Afghanistan and U.S. envoy to the Northern Ireland peace process.
On Sunday evening Ambassador Kathy Stephens held a fireside chat with the Foundation's country representative in Korea, Dylan Davis, on South Korea's elections and critical domestic issues that President Moon Jae-in faces in 2017 including North Korea. Stephens spoke on what lies ahead for Korea and the region under a new presidency.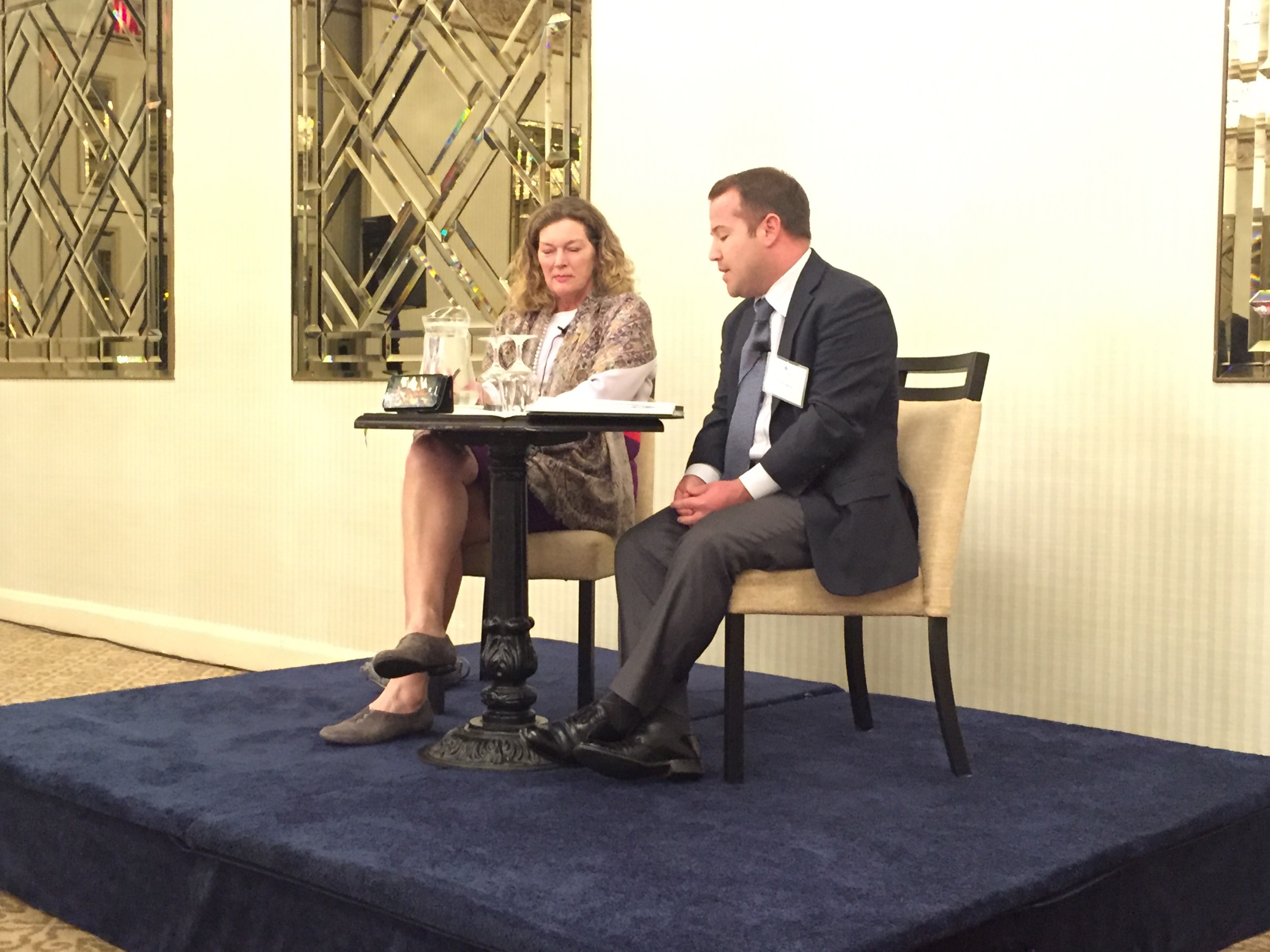 Ambassador Kathleen Stephens served as the U.S. Ambassador to the Republic of Korea from 2008-2011, and rejoined The Asia Foundation Board of Trustees in 2015 after her posting in India as the Charge d'Affaires at the U.S. Embassy in New Delhi. She is the William J. Perry Fellow in the Korea Program at the Walter H. Shorenstein Asia-Pacific Research Center (APARC). Amb. Stephens, a career diplomat in the U.S. Foreign Service, was previously Acting Under Secretary of State for Public Diplomacy and Public Affairs, and served in numerous posts in Washington, Asia, and Europe. Stephens' overseas postings included service in China, Korea, Yugoslavia, Northern Ireland, Portugal, and Trinidad & Tobago.
The Asia Foundation is a nonprofit international development organization committed to improving lives across a dynamic and developing Asia. Informed by six decades of experience and deep local expertise, our work across the region addresses five overarching goals—strengthen governance, empower women, expand economic opportunity, increase environmental resilience, and promote regional cooperation.
Read more about the Foundation's work.
For media inquiries, please visit our News Room. Engage with us on Facebook, Twitter, and Instagram.
Read our latest news, or insights from our blog.
Media contacts
Amy Ovalle, Vice President, Global Communications
[email protected]
415-743-3340
Eelynn Sim, Director, Media & Strategy
[email protected]
415-743-3318
Change Starts Here Campaign Impact
Thank you for powering The Asia Foundation's mission to improve lives and expand opportunities.