The Asia Foundation Marks 25 Years in Timor-Leste
Dili, June 9, 2017 — The Asia Foundation today celebrates 25 years of dedicated work in Timor-Leste. Since 1992, the Foundation has worked alongside partners in government, civil society, media, academia, and community groups to achieve the ambitious goals of the country.
With generous support from our donors including the governments of Australia, the United States, New Zealand, the European Union, United Kingdom, Norway, Canada, Japan, and others, The Asia Foundation has partnered with local organizations and individuals to improve the lives of all Timorese citizens.
From the very beginning of The Asia Foundation's work here in 1992 when we operated from our Jakarta office, the Foundation supported nearly 100 organizations to implement programs in judicial reform, strengthen human rights, and expand the participation of all citizens, including women. The Foundation has since expanded its programs to include sophisticated initiatives around strengthening police reform through community-policing practices, eliminating violence against women and children, supporting national and local institutions at improving governance systems and accountability, conducting opinion polls pertinent to the needs of citizens, and promoting women's economic empowerment.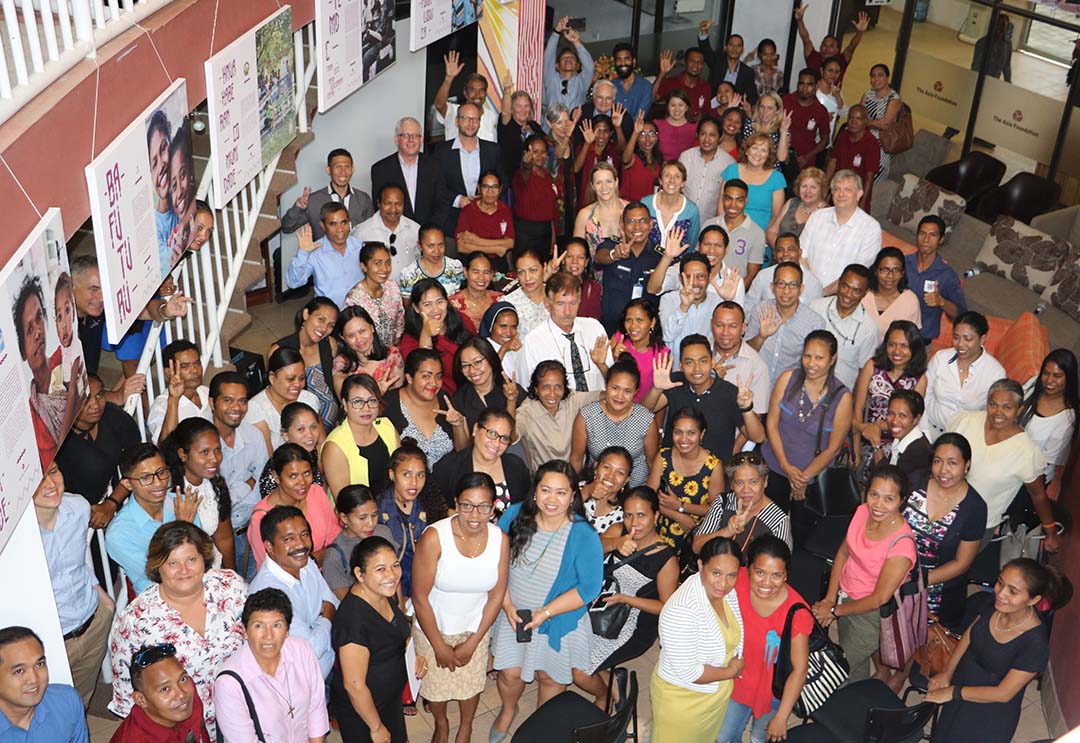 In 2000, we opened an office in Dili and began a dramatic expansion of our programs. Prior to both the constituent assembly elections in 2001 and the presidential elections in 2002, we supported national surveys of citizens' knowledge and awareness of electoral issues in order to inform the design of relevant voter education materials, and then helped to organize and support major voter education programs as well as independent poll monitoring to help ensure that the elections were free and fair. This important contribution was remembered fondly by Timor Leste's newly elected President, H.E. Francisco (Lú-Olo) Guterres during a courtesy call with The Asia Foundation the day before the 25th anniversary. Today, the Foundation continues to conduct some of the most regular and reliable surveys in the country, ranging from topics like citizen trust in the police and perceptions on law and justice, as well as opinion polls.
Since 2002, our work has focused on judicial and security reform, eliminating violence against women, governance, and accountability. In addition to supporting the government, The Asia Foundation in Timor-Leste is a committed partner to civil society and non-governmental organizations. For a quarter century, we have worked alongside NGOs and other civil society groups to strengthen their systems and to support their crucial programs. We view our work with these organizations as some of the most important work we do.
Today, our almost 70 local, dedicated staff members in Dili work alongside members of the parliament, courts, police, and other international institutions to research and analyze the critical challenges facing human development in Timor-Leste, and to design and implement feasible, impactful, and sustainable programs in response.
In a special event to mark the 25th anniversary, a celebration at the offices of The Asia Foundation in Dili, from 3-8 pm included dance and musical performances, a food and art fair, and remarks by local and international dignitaries. His Excellency Peter Doyle, Ambassador of Australia to Timor-Leste, as well as delegates from the National Police of Timor-Leste and Casa Vida (a shelter for women and girls affected by violence), gave remarks as representatives of The Asia Foundation's partnerships in Timor-Leste. Executive Vice President of The Asia Foundation Suzanne Siskel and Trustee Jared Frost, the latter of whom has personally generously contributed for years to support activities of the Alieu Resource Training Center in rural Timor-Leste, also joined the celebration. Video tributes were delivered by Foundation alumni including Minister of State, Coordinator of State Administration Affairs and Justice, and Minister of State Administration, H.E. Didi Babo Soares.
In her opening remarks to acknowledge the important occasion, Country Representative Susan Marx said: "Today I want to emphasize The Asia Foundation's commitment to Timor-Leste, and to continuing to be responsive to the changing needs and priorities of both government and non-government organizations here in their efforts to develop Timor-Leste as a peaceful, just, and thriving country. The Asia Foundation wishes to thank all our donors, partners and friends for the support and cooperation that has been extended to The Asia Foundation ever since we first began working here. The success of our programs, and indeed our overall effectiveness as an organization, is completely dependent upon the ideas, the skills, the hard work, and the commitment of our local partners and donors, and here in Timor-Leste we have been privileged to work with a wonderful group of such partners, including many of you here in this room."
The Asia Foundation is a nonprofit international development organization committed to improving lives across a dynamic and developing Asia. Informed by six decades of experience and deep local expertise, our programs address critical issues affecting Asia in the 21st century—governance and law, economic development, women's empowerment, environment, and regional cooperation.
Read more about the Foundation's work.
For media inquiries, please visit our News Room. Engage with us on Facebook, Twitter, and Instagram.