Business Center for Women Entrepreneurs in Ulaanbaatar Launched by The Asia Foundation and Korean International Cooperation Agency
June 22, 2017 — Today, The Asia Foundation, in partnership with the City Municipality of Ulaanbaatar, is pleased to announce the opening of a business incubator on the second floor of the Capital City Administration Building. This incubator aims to increase women's contribution to the Mongolian economy by providing women entrepreneurs access to state of the art facilities, including computer stations, sewing and handicraft rooms, and a food-processing unit. It is part of the Ulaanbaatar's Women Business Center (WBC), a pilot initiative serving women entrepreneurs that launched in July 2016.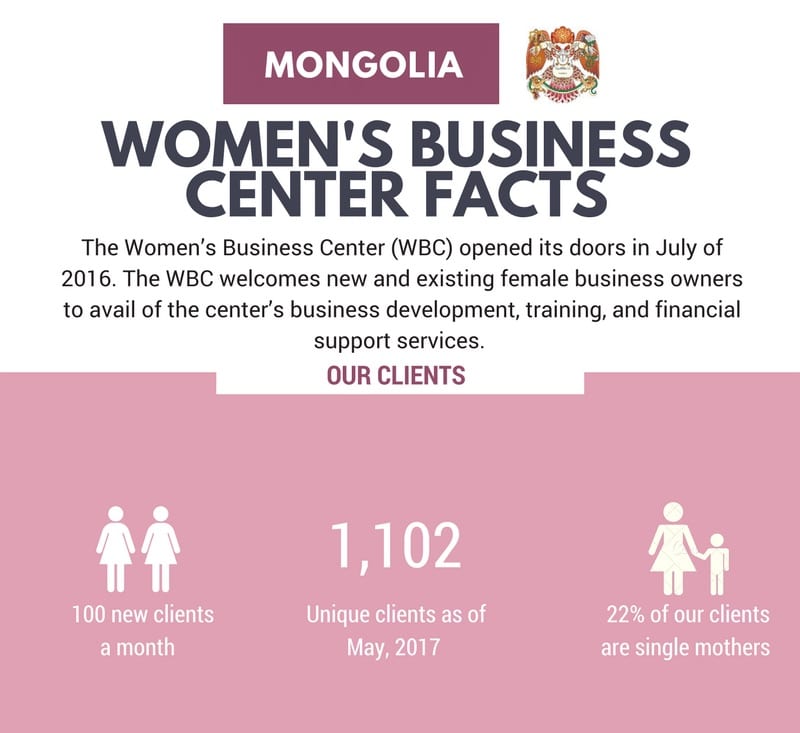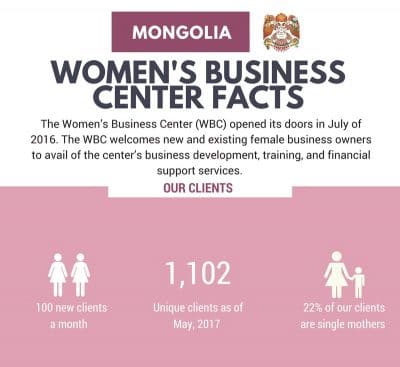 Since its opening, the WBC has attracted a growing number of women entrepreneurs, and provided them high-quality training, business plan development, business registration, basic accounting and management skills, communications, and assistance in gaining access to capital and other resources.
Women in Ulaanbaatar continue to face cultural, financial, and legal barriers to starting and growing business ventures. The business incubator is assisting them in overcoming these hurdles and providing qualifying female-led businesses with necessary tools and training. In addition, the incubator will serve as a networking opportunity for women to exchange ideas, share advice, and start a formal mentoring program.
Currently, eleven participants are going through accelerated training on marketing, finance, and communications. In the past seven months, incubator participants have received forty-six mentoring sessions and thirty-nine training sessions on fashion design, agriculture, jewelry, bath products and home furnishings. Four participants also recently participated in a study tour to South Korea, where they visited similar incubators and had the opportunity to exchange ideas with representatives from women entrepreneurs' associations.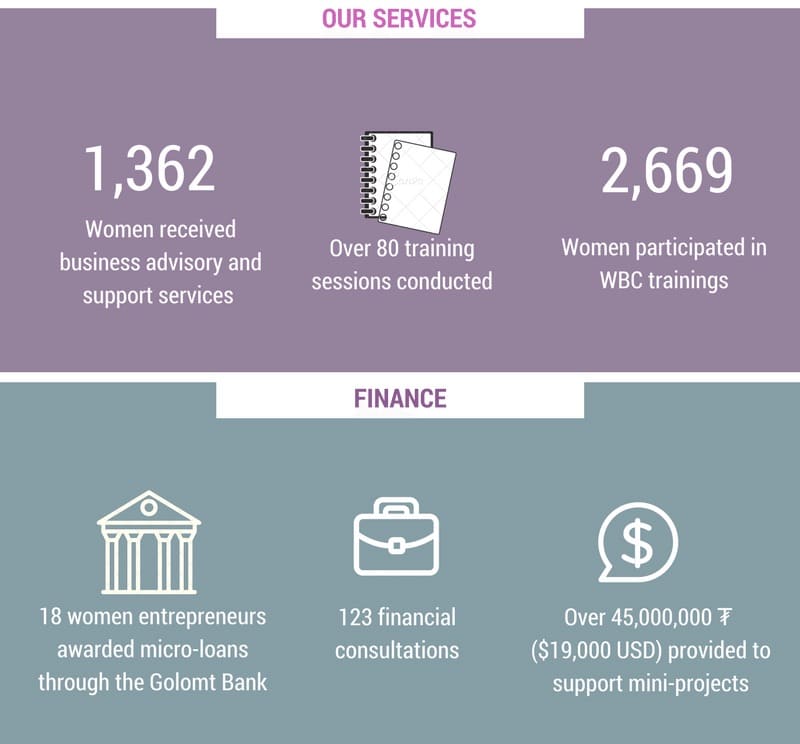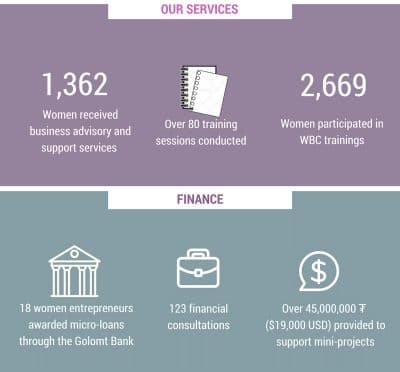 The Asia Foundation convened project partners with different professional backgrounds and expertise to aid in this venture. They include Development Solutions, Mongolian National Chamber of Commerce and Industry, and Golomt Bank and Golomt Securities LLC. The Mongolian National Chamber of Commerce (MNCCI) will provide training and mentorship for entrepreneurs, Golomt Bank will offer a customized financial package to women-owned businesses to access and secure capital, and Development Solutions will partner with the City to manage operation of the business incubator.
The Asia Foundation is a nonprofit international development organization committed to improving lives across a dynamic and developing Asia. Informed by six decades of experience and deep local expertise, our programs address critical issues affecting Asia in the 21st century—governance and law, economic development, women's empowerment, environment, and regional cooperation.
Read more about the Foundation's work in Mongolia here.
For media inquiries, please visit our News Room. Engage with us on Facebook, Twitter, and Instagram.
Read our latest news, or insights from our blog.
Media contacts
Amy Ovalle, Vice President, Global Communications
[email protected]
415-743-3340
Eelynn Sim, Director, Media & Strategy
[email protected]
415-743-3318
Change Starts Here Campaign Impact
Thank you for powering The Asia Foundation's mission to improve lives and expand opportunities.