Asia Foundation Convenes Women's Economic Empowerment Events at Chatham House in London and Australian Embassy in Washington, DC
Washington and London, July 28, 2017 — The Asia Foundation held two recent events focusing on women's economic empowerment in Asia. The Foundation partnered with the Embassy of Australia in Washington, DC for the July 20 event, "Fostering Private Sector Partnerships to Expand Economic Opportunities for Women," to examine building stronger communities and markets to improve economic opportunities for women in Vietnam, Mongolia, and Bangladesh.
More than 80 attendees discussed barriers faced by women in Asia, specifically in accessing economic opportunities as entrepreneurs and within the workforce. The private sector plays an increasingly key role in addressing constraints to women's economic opportunities, as a corporate social responsibility priority and because it makes smart business sense.
The panel was moderated by Jane Sloane, Asia Foundation director of Women's Empowerment Programs, and included Nguyen Thi Ngoc Anh from Asia Foundation Vietnam and Amarzaya Naran, project manager of the Women's Business Center and Incubator created by Asia Foundation Mongolia. Luna Shamsuddoha, founder and president of Bangladesh Women in Technology and chairman of Dohatec New Media, completed the expert panel.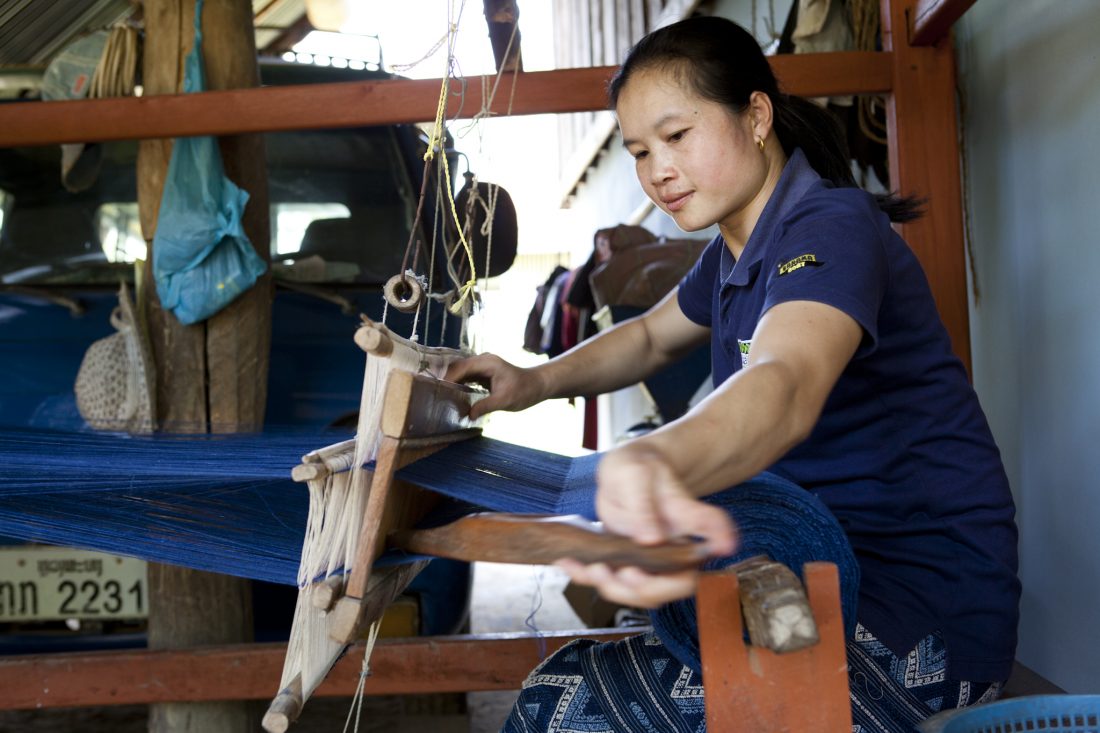 The Asia Foundation also co-sponsored a Chatham House International Policy Forum, "Smart and Fair: Recognizing Women's Role in Our Economic Future," in London on July 10-11. Funded by the Foundation's Lotus Circle, female leaders from China, Bangladesh, and India discussed strategies to develop a policy framework for gender-inclusive growth for the next G20 presidency and support the work of the W(omen)20. The Forum brought together key policy-makers, business leaders, entrepreneurs, and media to assess progress towards gender equality, monitor implementation of G20 commitments, and explore the barriers for women's full participation in the economy.
The Asia Foundation is a nonprofit international development organization committed to improving lives across a dynamic and developing Asia. Informed by six decades of experience and deep local expertise, our programs address critical issues affecting Asia in the 21st century—governance and law, economic development, women's empowerment, environment, and regional cooperation.
Read more about the Foundation's work.
For media inquiries, please visit our News Room. Engage with us on Facebook, Twitter, and Instagram.
Read our latest news, or insights from our blog.
Media contacts
Amy Ovalle, Vice President, Global Communications
[email protected]
415-743-3340
Eelynn Sim, Director, Media & Strategy
[email protected]
415-743-3318
Change Starts Here Campaign Impact
Thank you for powering The Asia Foundation's mission to improve lives and expand opportunities.