Asia Foundation Pakistan Hosts Session on Minority Inclusion in the Electoral Process
Islamabad, September 26, 2017 — The Asia Foundation on September 21 organized a "Consultative Session on Inclusion of Minorities in Democratic Processes" at the Islamabad Serena Hotel. The event focused on developing a legislative agenda to support effective representation of minorities in the democratic processes.
Sofia Shakil, The Asia Foundation's country representative in Pakistan, set the context by highlighting the Foundation's work in Pakistan. Since 1954, the Foundation has focused on the promotion of socially inclusive development while building the capacity of Pakistani institutions to address local and national priorities particularly in governance, rule of law and women's empowerment.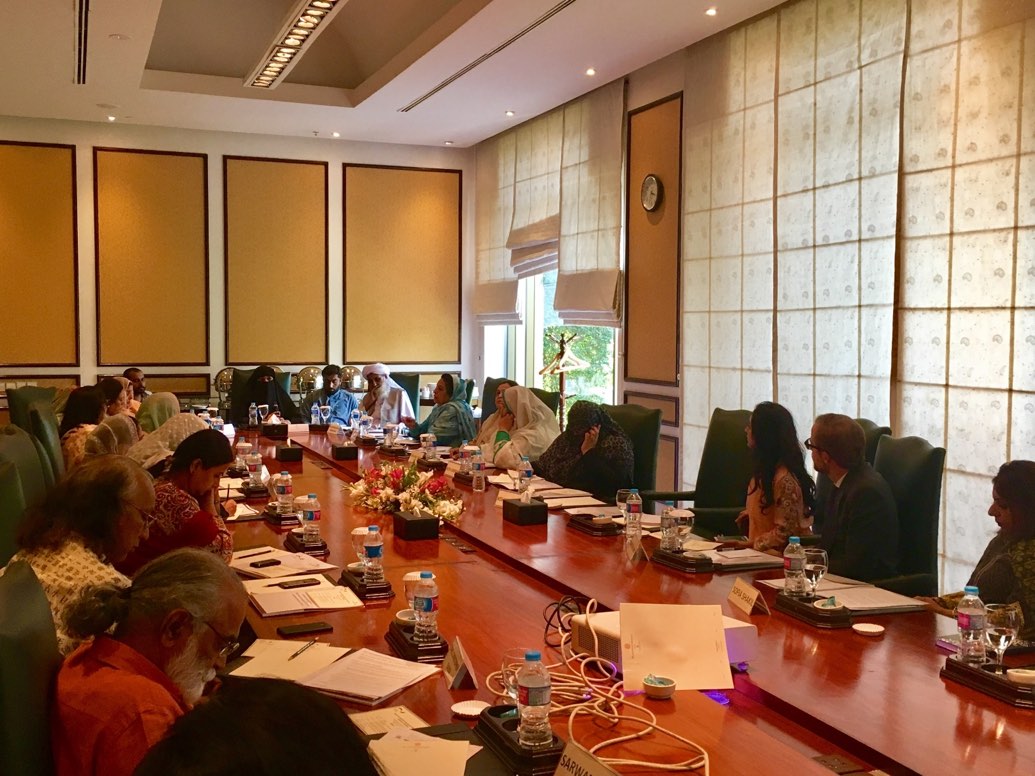 Sebastian Ernst, First Secretary from the German Embassy, remarked that Germany is funding several initiatives to support Pakistan in fulfilling its international and constitutional commitments, and that the effective inclusion of minorities in the democratic process is crucial for a free, fair and equitable society.
Parliamentarians representing different political parties discussed possible legislative interventions for introducing affirmative action steps in higher education institutions and political representation.
Shahida Akhtar Ali, Member, National Assembly (MNA), highlighted that the rights of all citizens are constitutionally protected, and it is the responsibility of the National Assembly to ensure that these legal provisions are enforced properly. Amra Khan, MNA, noted the efforts of The Asia Foundation to bring to the fore challenges faced by minorities and stressed the need for continued dialogue on such issues.
Read more about The Asia Foundation's work in Pakistan here.
For media inquiries, please visit our News Room. Engage with us on Facebook, Twitter, and Instagram.
Read our latest news, or insights from our blog.
Media contacts
Amy Ovalle, Vice President, Global Communications
[email protected]
415-743-3340
Eelynn Sim, Director, Media & Strategy
[email protected]
415-743-3318
Leaders on the Frontlines:
Leaders for a Better World
Tuesday, November 9, 2021, 6PM PT