Asia Foundation's 2017 Lotus Leadership Awards Honor Nobel Prize Laureate Amartya Sen and Henry Luce Foundation
New York City, October 4, 2017 — The Asia Foundation will honor Nobel Prize Laureate Amartya Sen and The Henry Luce Foundation at the seventh annual Lotus Leadership Awards Gala in New York City on Thursday, October 12. The awards gala is hosted annually by the Asia Foundation's Lotus Circle, a vibrant community of philanthropists that supports The Asia Foundation's Women's Empowerment Program in its work to advance women's rights and opportunities in Asia; and is attended by leaders in the philanthropic, diplomatic, and business communities. Proceeds from the evening will support innovative Asia Foundation projects designed to advance women's empowerment and gender equality in the region. Former ABC 20/20 correspondent Lynn Sherr, who has reported on women's issues for 30 years, will host the 2017 gala.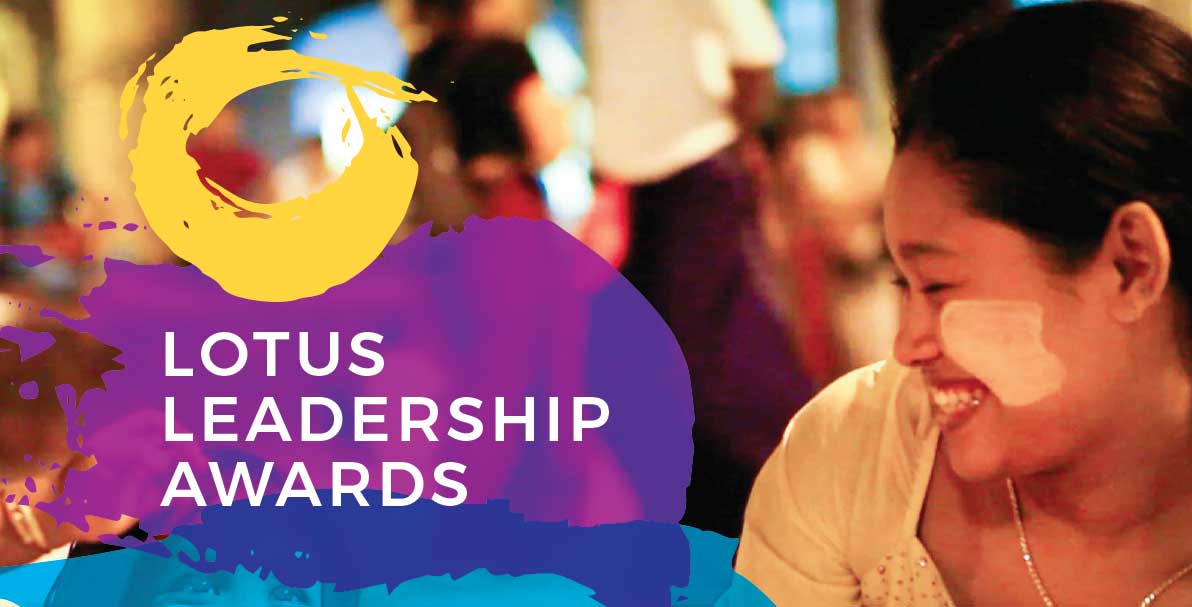 Amartya Sen's work in the field of development economics and social indicators, among other areas, has had considerable influence in understanding the root causes of inequality and the impact on societies, economies, and human rights. Dr. Sen's research on gender inequality has closely looked at discrimination against women and girls and women's agency in the process of social development.
The Asia Foundation's Women's Empowerment Program Director Jane Sloane said although women and girls in Asia have accomplished gains, "enormous challenges remain and many women do not have a voice in decisions that affect their lives. Professor Sen's landmark research addresses the root causes of gender inequality and he continues to advocate for women to have voice and agency."
The Asia Foundation is a committed to improving lives across a dynamic and developing Asia. Working across 18 countries tackling complex issues, the organization is on the forefront of women's empowerment and gender equality, and supporting women's active participation in social, economic, and political life.
The Asia Foundation's unique funding model allows philanthropists involved in the Lotus Circle to directly support innovative projects that advance women's educational and economic opportunities, encourage their political participation, and protect their rights and security. An example of this is the investment provided to a women-owned social enterprise in India called SafetiPin, to launch a free app in India that collects information about public spaces in cities like New Delhi, where violence against women and girls is widespread. Added Ms. Sloane, "Together, we are mobilizing a powerful network of women and girls in Asia with the tools and actions to carve their own path to leadership. Our work supports women so that they may live their lives free of violence, poverty, and inequality."
During the evening, Margaret Boles Fitzgerald, chair of the Board of Directors, and Michael Gilligan, president of The Henry Luce Foundation will accept a Lotus Leadership Award in recognition of the Luce Scholars Program launched in 1974 to enhance the understanding of Asia among potential leaders in American society. Of the nearly 700 Luce Scholar alumni, many have gone on to demonstrate leadership in their endeavors, and their ranks include the world's first female fetal heart surgeon. Luce Scholars work on a range of critical issues, and scholar placements have often included organizations committed to leadership development and supporting women as visible and active leaders. The Asia Foundation has overseen the program in Asia since its inception.
The Asia Foundation is grateful to Premier Sponsor Bank of America Merrill Lynch. Mastercard is a Golden Benefactor Sponsor. Bravia Capital, EY, Morgan Stanley, and The Starr Foundation are Benefactor Sponsors. The Carnegie Corporation of New York is a Patron Sponsor. Special thanks to The Estée Lauder Companies, Tiffany & Co., and Christie's.
To learn more, read our In Asia blog for related interviews and features.
Engage with us on Facebook, Twitter, and Instagram. Follow #LotusCircle for updates.
Read our latest news, or insights from our blog.
Media contacts
Amy Ovalle, Vice President, Global Communications
[email protected]
415-743-3340
Eelynn Sim, Director, Media & Strategy
[email protected]
415-743-3318
2020 Annual Report
Addressing the global crisis