Asia Foundation President David D. Arnold Speaks at Pakistan Society of Development Economists' Annual Conference
Islamabad, December 12, 2018 — On December 12, Asia Foundation President David D. Arnold presented on the topic of "Regional Connectivity: Prospects and Challenges for Pakistan" at the 34th Annual Conference and Annual General Meeting of the Pakistan Society of Development Economists (PSDE), the only Pakistani professional association of economists and social scientists. This year's conference theme is "Pakistan's Economy: The Way Forward" and is held in Islamabad, December 12-14.
During his PSDE address, David Arnold spoke on how greater cooperation and regional economic integration can bring about gains for South Asia and Pakistan, and what factors will contribute to developing further connectivity. His remarks concluded with, "Regional connectivity requires enhancing regional infrastructure and agreements, improving conducive business environments, and investing in human development."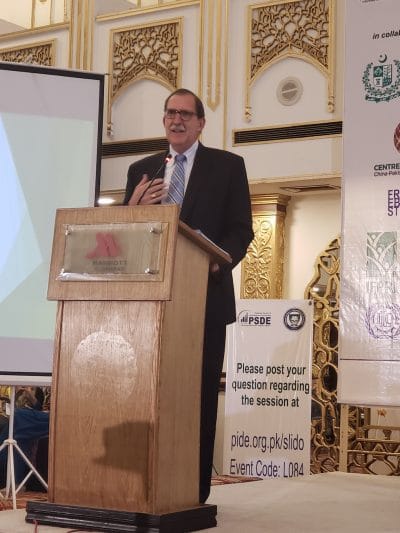 Asia Foundation Board of Trustee Dr. Adil Najam also presented during the conference at the Mahbub-ul-Haq Memorial Lecture. Najam, Boston University's Dean of the Pardee School of Global Studies, spoke on bringing human capital back to Pakistan. His speech highlighted making girls' education and health services top priorities with regards to human development in Pakistan.
Through a continuous presence in Pakistan since 1954, The Asia Foundation has developed strong ties and valuable expertise on local, regional, and international issues. The Foundation contributes to Pakistan's regional economic cooperation and economic development through people-to-people exchanges, strategic research, and building the capacity of practitioners to better face growth challenges of middle-income countries through initiatives such as the Asia Foundation-Korea Development Institute Study Visit, Pakistan-Afghanistan Joint Chamber of Commerce and Industry's strategic sustainability plan, and its affiliation as a knowledge institution with the Asian Development Bank's CAREC program.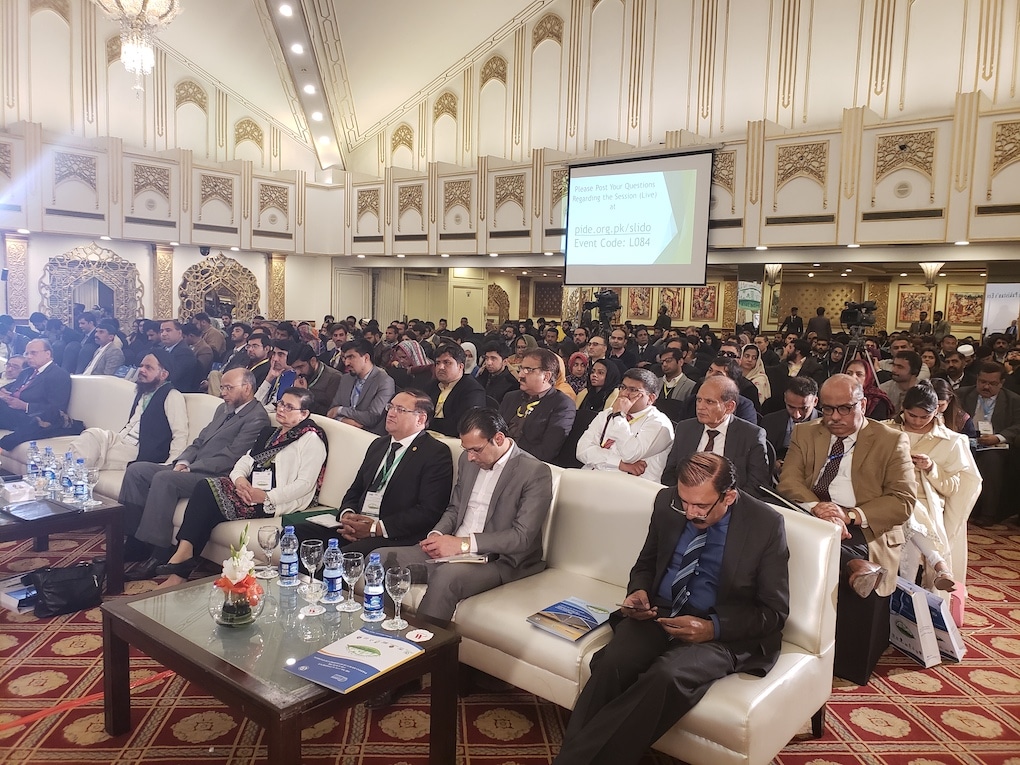 The Asia Foundation is a nonprofit international development organization committed to improving lives across a dynamic and developing Asia. Informed by six decades of experience and deep local expertise, our work across the region addresses five overarching goals—strengthen governance, empower women, expand economic opportunity, increase environmental resilience, and promote regional cooperation.
Read more about the Foundation's work.
For media inquiries, please visit our News Room. Engage with us on Facebook, Twitter, LinkedIn, and Instagram.
Read our latest news, or insights from our blog.
Media contacts
Amy Ovalle, Vice President, Global Communications
[email protected]
415-743-3340
Eelynn Sim, Director, Media & Strategy
[email protected]
415-743-3318
2020 Annual Report
Addressing the global crisis