Remembering Shahjahan Kabir
January 16, 2019
Shahjahan Kabir passed away in Dhaka on January 8, 2019. News of The Asia Foundation's former Bangladesh program advisor's death hit hard among the many friends, colleagues, and professional counterparts, myself included, who were privileged to know and work with him over his distinguished four-decade career.
Shaj, as he was known to those closest to him, joined the Foundation in 1972, just months after the Foundation received renewed accreditation to work in a newly independent Bangladesh. He started with the Books for Asia program and went on to work on the Foundation's milestone Female Education Scholarship Program and in other capacities until he was appointed program advisor—the senior-level position he held for decades. When Shaj retired in 2012, several of us who had worked in the Foundation's Bangladesh office flew to Dhaka for a special evening to mark the occasion.
Shaj was involved in virtually every aspect of the Bangladesh country program. As our chief liaison with the government, he managed formal reporting relationships and helped civil society partners secure the NGO Affairs Bureau approval that was required for them to receive Foundation grants. The leadership and scrutiny of the NGO Bureau changed regularly with elections and political currents, and Shaj skillfully navigated the maze, advising partners on these transitions and ensuring that crucial grants continued without interruption.
Through his long tenure, Shaj was the familiar face of The Asia Foundation for counterparts in hundreds of government agencies, academic institutions, and civil society organizations, as well as donor partners. He cultivated working relationships with generations of NGO heads who led innovations in access to justice, women's education and empowerment, environmental law and advocacy, voter and civic education, media, and other areas. Many of these distinguished leaders became his lifelong friends. Shaj was instrumental in the Foundation's work with election observation and other coalitions, navigating the complexities of institutional cultures, personalities, and politics to help coalition partners achieve success. He earned the deep trust of all partners, finding practical solutions to the inevitable issues that would arise and deftly averting those that he instinctively saw coming. The relationships Shaj maintained also saw the Foundation through some lean stretches when goodwill was abundant but resources limited, preserving the loyalty and confidence that allowed us to move into new program areas and secure fresh donor funding. Shaj took tremendous joy when this occurred. "Very good," he would say with characteristic economy of language—punctuated by a clap on the shoulder that made those simple words soar.
Shaj and his wife Farah's hospitality was legendary. They hosted friends and colleagues at home for memorable Eid feasts and other special occasions, and for lunches and dinners at the Dhaka Club—where Shaj would order food enough to comfortably finish in a week. If my wife Muna missed a Dhaka Club evening, Shaj would quietly pass me a packet of kebabs or smoked hilsha at the end of the meal to bring home for her. He was fine company on field trips to monitor the Foundation's programs in the remotest corners of Bangladesh—the "real Bangladesh" as Shaj called it, removed from the chaos of Dhaka. I close my eyes and see the green rice fields spilling past the jeep window as Shaj and I quietly absorbed the striking landscape. I recall our morning walks through the countryside with Fazlul Huq of Madaripur Legal Aid Association, and the charm of early evenings when sunset lit the sky crimson, villagers gathered to share the day's news, and evening prayer was called over loudspeakers.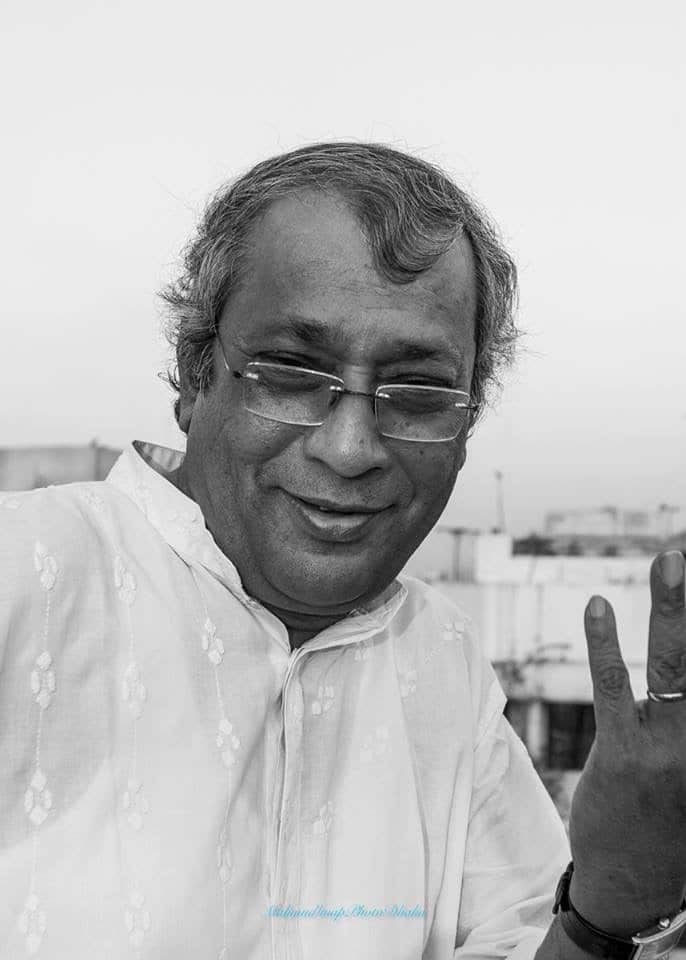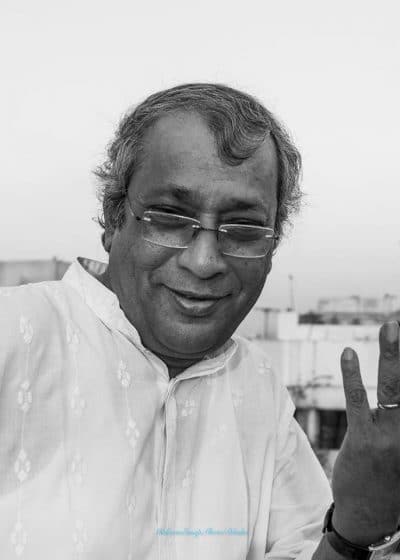 In my eleven years as Deputy Country Representative and later Country Representative in Bangladesh, Shaj consistently provided wise counsel, untangling political complexities and explaining cultural nuances—all with a familiar "You see…," his wrist turned and fingers raised in a familiar gesture. He would discreetly signal when he felt things were going well, or otherwise, in meetings and quickly capture in his deep whisper the gist of a debate that to me was lost in translation.
Shaj was the model of grace under pressure. In the 26 years that I knew him, I never once heard him raise his voice or otherwise lose his composure. He was a remarkable colleague who, modest in manner and approach, worked quietly in and behind the scenes. His ability to gracefully adjust to leadership styles—and idiosyncrasies—in the office, and to maintain strong working relationships with government and partner organizations, is a crucial element of the Foundation's successful seven-decade legacy in Bangladesh.
Bangladesh has changed enormously since Shaj first joined the Foundation. Those who worked in Dhaka in the 1970s, 1980s, or 1990s will find just a handful of familiar landmarks from that time, as the city has grown, the old Dhanmondi and Gulshan neighborhoods have become high-rise canyons, and the capital has been seized by gridlocked traffic. Virtually all of us look back on our Bangladesh days with a sense of satisfaction, knowing that no professional assignment may ever quite measure up to that remarkable chapter of our lives. Memories like these are shaped by people, and our dear friend and colleague Shahjahan Kabir was a central part of this treasured common experience. We especially remember him for his love of Bangladesh and its people and the confidence he placed in a country whose birth he fought for in the Liberation War.
In the days since Shaj's death, a touching conversation has unfolded through email, telephone, and social media among his many friends and colleagues, who have drawn comfort in shared feelings and recollections. His precious memory lives large in those who knew and served with him.
Kim McQuay is managing director of The Asia Foundation's Program Specialists Group in Washington, DC. He served as deputy country representative in Bangladesh from 1992 to 1996 and as country representative from 2003 to 2009. The views and opinions expressed here are those of the author, not those of The Asia Foundation.
About our blog, InAsia
InAsia
is a bi-weekly in-depth, in-country resource for readers who want to stay abreast of significant events and issues shaping Asia's development, hosted by
The Asia Foundation
. Drawing on the first-hand insight of renowned experts,
InAsia
delivers concentrated analysis on issues affecting each region of Asia, as well as Foundation-produced reports and polls.
InAsia
is posted and distributed every other Wednesday evening, Pacific Time. If you have any questions, please send an email to
[email protected]
.
Contact
For questions about
InAsia
, or for our cross-post and re-use policy, please send an email to
[email protected]
.
The Asia Foundation
465 California St., 9th Floor
San Francisco, CA 94104
Mailing Address:
PO Box 193223
San Francisco, CA 94119-3223
Support Women Forest Defenders
Join us this holiday season to help untapped leaders like Sumini and the Women Forest Defenders battle rampant deforestation in Indonesia.