Announcing the Participants of the 2019 YSEALI Workshop on Eco & Sustainable Tourism
February 6, 2019 — The Asia Foundation is pleased to announce the participants of the 2019 Young Southeast Asian Leadership Initiative (YSEALI) Workshop on Eco & Sustainable Tourism, a program of the U.S. Department of State. The week-long workshop will take place March 4-8, 2019 in Luang Prabang, Laos, bringing together 50 participants from ASEAN countries and Timor-Leste to learn best practices from industry experts and develop a regional network of peers.
Participants
Brunei
Aminah Faizah Kaharuddin
Wei Lee Chin
Cambodia
Bunly Say
Puthea Chea
Sarin Roeun
Sokhorng Kry
Indonesia
I Gede Adi Septiawan Koriawan
Mutiah Mutiah
Putu Pitanatri
Toni Sitania
Yoana Kristiawati
Yun Pratiwi
Laos
Alisa Luangrath
Bounsouvanh Leesiaye
Maxly Inthaxai
Miss Phengphanh Southivong
Nalinh Inlatsamy
Phouthasone Khouangvichit
Souliphone Dalavong
Souvit Chuekonhya
Thiladeth Sivixay
Xaiykhamla Maliya
Malaysia
Lai Cheng Wong
Rhonwyn Hagedorn
Samantha Liza Durit
Nakevi Palaniappan
Myanmar
Arkar Htun
Cing Deih Kim
Ei Su
Khaing Phoo
Philippines
Bryan Tomas McClelland
Clareziel Ladringan
Clark Ross Bautista
Kimberly Jane Lim
Rafael Ignacio Dionisio
Singapore
Ang Hong Chua
Remus Tan
Thailand
Manita Vivatsethachai
Napas Somsawad
Sarocha Sunthornthip
Thanakrit Thongfa
Timor-Leste
Emmanuel Correia Maia
Elisangela Ferreira
Kerry Galhos
Shella Smith da Cunha
Vietnam
Hai Ly Thi
Huong Thi Vu
Ngan Thi Thuy Nguyen
Thanh Thanh Thi Nguyen
Yen Thi Hai Le
About the Workshop
Launched in 2013, YSEALI is the U.S. Department of State's signature program to strengthen leadership development and networking in Southeast Asia. Through a variety of programs and engagements, YSEALI seeks to build the leadership capabilities of youth in the region, strengthen ties between the United States and Southeast Asia, and nurture an ASEAN community of leaders who work across borders to solve common issues.
The 2019 YSEALI Workshop on Eco & Sustainable Tourism will showcase innovative approaches to sustainable tourism and socially-responsible business practices through field visits to successful small and medium ecotourism enterprises, and allow young innovators and entrepreneurs from across ASEAN and Timor-Leste to connect with each other and with participating experts. Throughout the workshop, participants will showcase projects, receive mentorship, explore opportunities to expand their work, exchange ideas on how to foster sustainable and socially-responsible tourism initiatives in their communities, and find avenues for building sustained economic development in their communities. The workshop is supported by the U.S. Department of State and implemented by The Asia Foundation.
The Asia Foundation is a nonprofit international development organization committed to improving lives across a dynamic and developing Asia. Informed by six decades of experience and deep local expertise, our work across the region addresses five overarching goals—strengthen governance, empower women, expand economic opportunity, increase environmental resilience, and promote regional cooperation.
Read more about the Foundation's work.
For media inquiries, please visit our News Room. Engage with us on Facebook, Twitter, LinkedIn, and Instagram.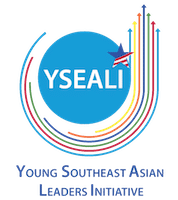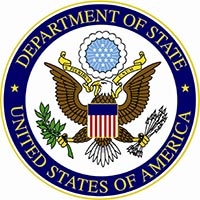 Read our latest news, or insights from our blog.
Media contacts
Amy Ovalle, Vice President, Global Communications
[email protected]
415-743-3340
Eelynn Sim, Director, Media & Strategy
[email protected]
415-743-3318