Bloomberg features Ambassador Kathleen Stephens
March 1, 2019 — Bloomberg interviews former U.S. Ambassador to South Korea and Asia Foundation Trustee Kathleen Stephens on the recent U.S.- DPRK Nuclear Summit held in Hanoi, Vietnam.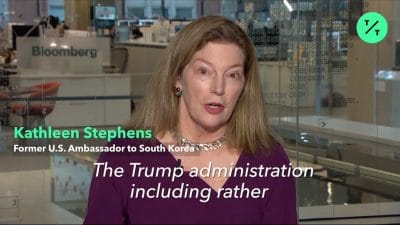 Read our latest news, or insights from our blog.
Media contacts
Amy Ovalle, Vice President, Global Communications
[email protected]
415-743-3340
Eelynn Sim, Director, Media & Strategy
[email protected]
415-743-3318
Change Starts Here Campaign Impact
Thank you for powering The Asia Foundation's mission to improve lives and expand opportunities.