The Asia Foundation's 2019 Lotus Leadership Awards in New York to Honor Christiane Amanpour and SafetiPin
New York City, March 19, 2019 — The Asia Foundation announces the honorees of the 2019 Lotus Leadership Awards Gala, New York to be hosted on Wednesday, April 3 at the Mandarin Oriental New York. Award-winning journalist Christiane Amanpour will be honored with the Lotus Leadership Award for her extraordinary leadership in raising the voices and stories of women worldwide. The Foundation will also recognize SafetiPin, a social enterprise harnessing the power of data and technology to make Asian cities safer for women. The New York Times bestselling author of The Dressmaker of Khair Khana (2011) and Ashley's War (2015), Gayle Tzemach Lemmon, will serve as the evening's master of ceremonies, with Janet Montag and Hee-Jung Moon as honorary chairs.
The Asia Foundation's Lotus Leadership Awards recognize outstanding individuals and organizations for their contributions towards women's and girls' empowerment in Asia. The Awards are hosted annually by the Foundation's Lotus Circle, a group of committed individuals, foundations, and corporations that advance women's rights and opportunities across Asia.
Christiane Amanpour will be honored with the 2019 Lotus Leadership Award for her leadership in shaping global narratives. A leading activist for press freedom, Amanpour has elevated a diversity of perspectives and underreported stories to readers and viewers for more than 30 years. Currently, Amanpour is chief international anchor of CNN's global affairs program Amanpour and host of Amanpour and Company on PBS. She has interviewed most of the top world leaders and received every major television journalism award, including an inaugural Television Academy Award, eleven News and Documentary Emmys, four George Foster Peabody Awards. In 2014, she was inducted into the Cable Hall of Fame. She is a member of the American Academy of Arts and Sciences, and a Commander of the Most Excellent Order of the British Empire, an Honorary Citizen of Sarajevo, and UNESCO Goodwill Ambassador.
Recently, Amanpour has turned her attention to important issues in the lives of regular people that often don't make international headlines. In a documentary titled Sex & Love Around the World, Amanpour meets women in various countries to discuss the changing roles for both men and women and how this relates to sex, love, marriage, and divorce.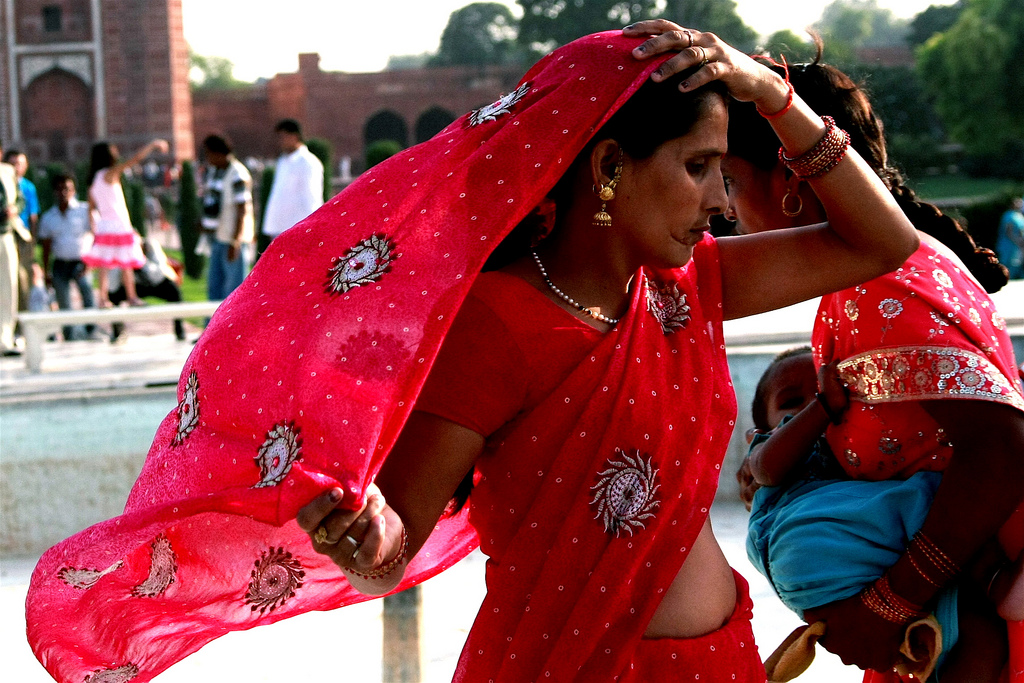 Previous Lotus Leadership Awardees have included Akie Abe, the spouse of the Prime Minister of Japan; H.E. Rula Ghani, First Lady of Afghanistan; and Noble Prize winners, Dr. Amartya Sen and Muhammad Yunus.
The Asia Foundation's unique funding model allows philanthropists involved in the Lotus Circle to directly seed and sustain innovative projects designed to advance women's empowerment and gender equality in the region. The Asia Foundation's Women's Empowerment Program Director Jane Sloane said, "Together, we are mobilizing a powerful network of women and girls in Asia with the tools and actions to carve their own path to leadership. Our work supports women so that they may live their lives free of violence, poverty, and inequality."
The Lotus Circle is proud to have contributed funds to the second 2019 Lotus Leadership Award honoree, Safetipin. In the aftermath of the infamous rape and death of "Nirbhaya" in December 2012 in Delhi, Dr. Kalpana Viswanath and Ashish Basu co-founded SafetiPin as a call to action. The free apps, My SafetiPin and SafetiPin Nite, crowdsource safety data about public spaces, and collect and analyze photographs of cities at night to measure gender sensitive parameters. The data is available to users and shared with city governments around the world to make concrete changes to improve women's safety and mobility. Now in more than 44 cities in over 10 countries, SafetiPin continues to expand globally with support from the Lotus Circle.
The Asia Foundation is grateful to Premier Sponsor Bank of America. Kirkland and Ellis, Mastercard, and Vista Equity Partners are Golden Benefactor Sponsors. Cayenne Pepper Productions, Davis Polk, EY, and Morgan Stanley are Benefactor Sponsors. Special thanks to The Estée Lauder Companies, Tiffany & Co., and artist Miya Ando.
Learn more or join the Lotus Circle here.
The Asia Foundation is a nonprofit international development organization committed to improving lives across a dynamic and developing Asia. Informed by six decades of experience and deep local expertise, our work across the region addresses five overarching goals—strengthen governance, empower women, expand economic opportunity, increase environmental resilience, and promote regional cooperation.
For media inquiries, please visit our News Room.
Engage with us on Facebook, Twitter, LinkedIn, and Instagram using #VentureWithHer.
Read our latest news, or insights from our blog.
Media contacts
Amy Ovalle, Vice President, Global Communications
[email protected]
415-743-3340
Eelynn Sim, Director, Media & Strategy
[email protected]
415-743-3318
2023 Lotus Leadership Awards
Join us in New York on April 26, 2023, to honor Gloria Steinem, Google.org, and HAkA.