The High-Tech Jobs of Tomorrow Depend on Children's Books Today
June 19, 2019
Words like "fun" and "children's storybooks" are not often used when discussing how to prepare today's youth for the high-tech jobs of tomorrow, but they need to be.
The most valuable skills children can gain in school are not specific to particular jobs or technologies, but rather skills associated with creative problem-solving and curiosity.
These are skills that are developed from an early age by reading and enjoying imaginative children's books.
Cambodia has made great strides in raising the quality of education through initiatives like the Education Strategic Plan and investments in New Generation Schools.
Yet reports indicate that there is still a wide gap between the skills that students learn in school and what the job market requires.
If Cambodia is to meet the ambitious goal of upper-middle-income status by 2030, this gap must be closed.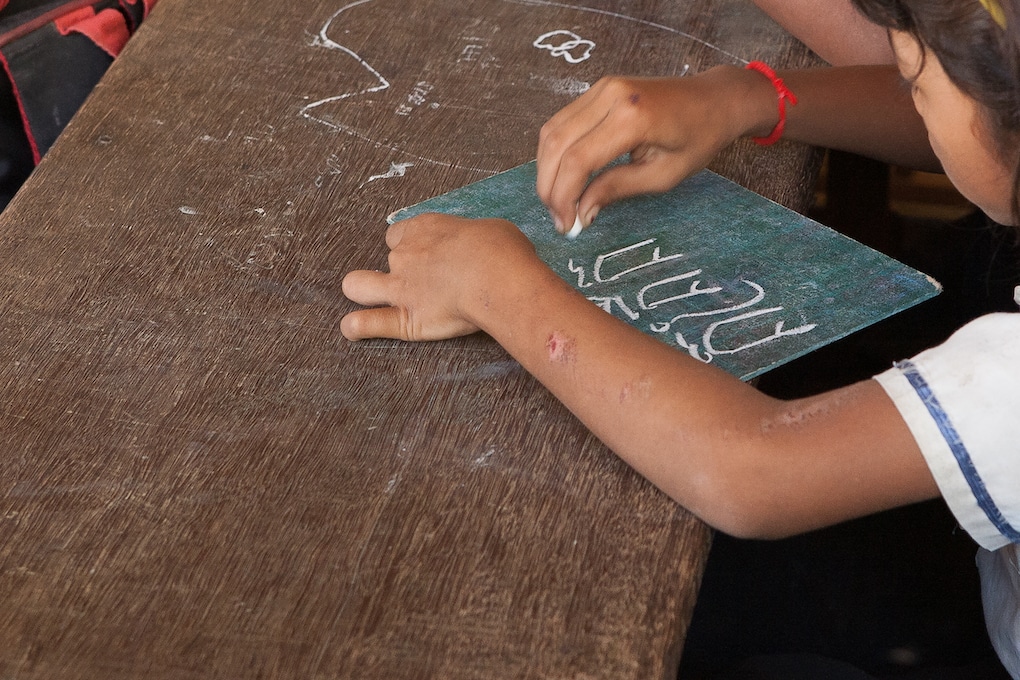 While the Ministry of Education, Youth, and Sport must continue providing students with the technical skills they'll need to compete in the evolving and uncertain job market of tomorrow, it's essential to note that the skills required to close this gap have less to do with technology and computers and more to do with how workers, regardless of their job field, approach solving complex problems.
As World Bank Group president Jim Yong Kim explains: "The great challenge is to equip [children] with the skills they'll need no matter what future jobs look like—skills such as problem-solving and critical thinking, as well as interpersonal skills like empathy and collaboration."
So how do we ensure that our children develop the curiosity and creative problem-solving skills necessary to drive Cambodia's economy forward?
We invest in fun, creative children's books that invite children to read, with stories that reflect and affirm their own lives and open a world of possibilities to learn from.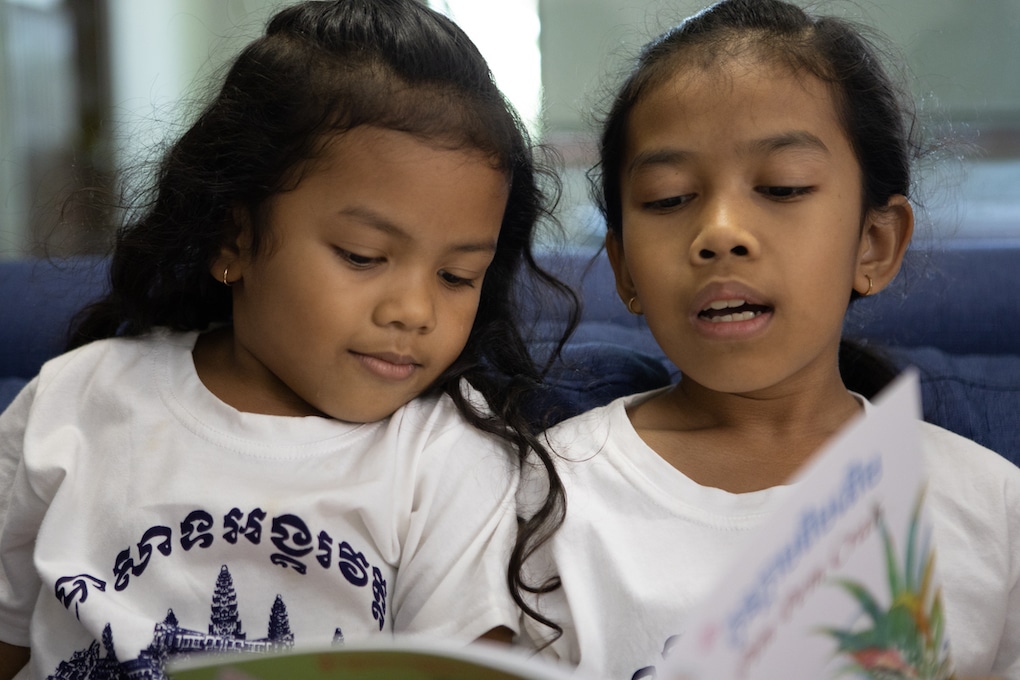 This may seem counterintuitive when talking about high-tech and other professional jobs, but there is a direct correlation between creativity and reading.
Both creative problem-solving and reading comprehension require decoding the presented information, fitting the information into an existing knowledge base, and then searching for a solution or context for the words as a group.
Children who are introduced to a variety of people, perspectives, and contexts from an early age, such as through diverse children's storybooks, learn to navigate this complex process more effectively.
Children also need to feel success and encouragement during this process.
Simple yet well-crafted children's storybooks that speak to students' sense of self and view of the world, and stories where characters use their creativity, curiosity, and imagination, provide this inspiration.
These are the types of storybooks that build a strong foundation for the rest of a child's education and create the skills required for thriving societies.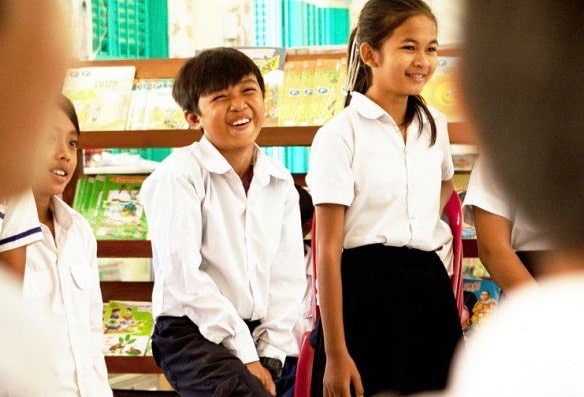 Early investments in reading and creative problem-solving skills are necessary to continue Cambodia's economic and societal gains.
Investments in storybooks for young children, and the talented writers, illustrators, editors, and publishers who create them, are essential to building an educated and curious workforce capable of devising creative solutions to complex problems and closing the gap between education and job markets.
Kyle Barker is the associate director of The Asia Foundation's Books for Asia program and leads Let's Read, a community- and technology-driven initiative to address the scarcity of children's books in Asia. He can be reached at [email protected]. The views and opinions expressed here are those of the author, not those of The Asia Foundation. You can see Kyle in this film about Let's Read, shot on location in Cambodia.
This article first appeared in the Phnom Penh Post, and is republished by permission.
About our blog, InAsia
InAsia
is a bi-weekly in-depth, in-country resource for readers who want to stay abreast of significant events and issues shaping Asia's development, hosted by
The Asia Foundation
. Drawing on the first-hand insight of renowned experts,
InAsia
delivers concentrated analysis on issues affecting each region of Asia, as well as Foundation-produced reports and polls.
InAsia
is posted and distributed every other Wednesday evening, Pacific Time. If you have any questions, please send an email to
[email protected]
.
Contact
For questions about
InAsia
, or for our cross-post and re-use policy, please send an email to
[email protected]
.
The Asia Foundation
465 California St., 9th Floor
San Francisco, CA 94104
Mailing Address:
PO Box 193223
San Francisco, CA 94119-3223
Support Women Forest Defenders
Join us this holiday season to help untapped leaders like Sumini and the Women Forest Defenders battle rampant deforestation in Indonesia.