Asia Foundation's Let's Read Digital Library Expands with Seoul Book Concert
Seoul, June 20, 2019 — On June 17th, the Let's Read E-Book Concert at the Seoul Global Cultural Center celebrated the publication of new multicultural stories for children that promote reading and sharing of cultures. The Book Concert is part of a larger project supported by the MoneyGram Foundation, Seoul Metropolitan Government, and The Asia Foundation that included children's storybook writing contests and workshops involving migrant women living in Korea. From these workshops, seven stories in 11 different languages were published to The Asia Foundation's Let's Read digital library.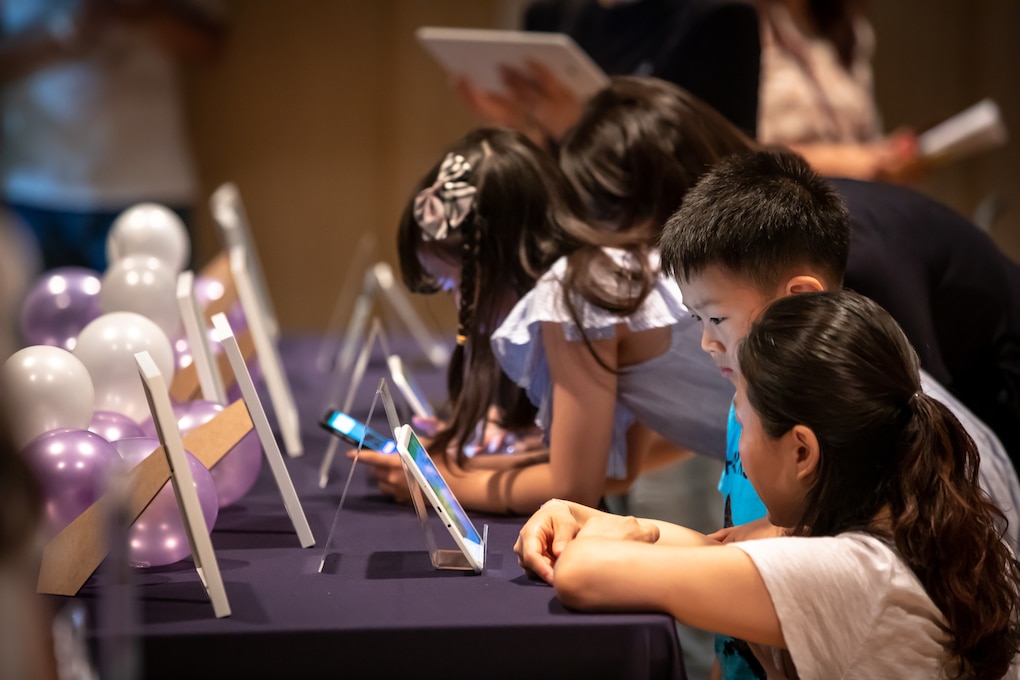 During the Book Concert, storybook workshop participant Kim Alla read aloud from her new book 'The Little Stone that Dreamed' and three participants shared experiences of the book writing process. The event included an awards ceremony and a cultural performance by Second Story, who read postcards written by members of the audience to the authors and illustrators. One postcard read, "deep respect to all the wonderful participants. I truly hope that this memorable experience as an author becomes a new, sustaining source of drving force during your life here in Korea."
Author and award winner Vu Thi Kim Ha remarked, "Writing a book while studying and carrying my baby in my arms was surely not easy, but was definitely worth it. It was truly a wonderful time writing a book of my own, along with all the encouragement I received throughout the process. I was fortunate to be awarded with a prize, and it was unforgettable to see my husband and small daughter be so proud. Regarding my days ahead, I still need to continue with my studies, but I am also planning to develop my skills in writing and interpreting in order to hopefully, write another book of my own."
"These workshops helped women in migrant communities from Vietnam, Mongolia, the Philippines, Cambodia, and many other countries develop their capacity as authors," says Kyung-sook Lee, the director of programs at The Asia Foundation Korea. "I hope that children all over Asia can benefit from the diversity of languages and cultures featured in these and other storybooks in the Let's Read library."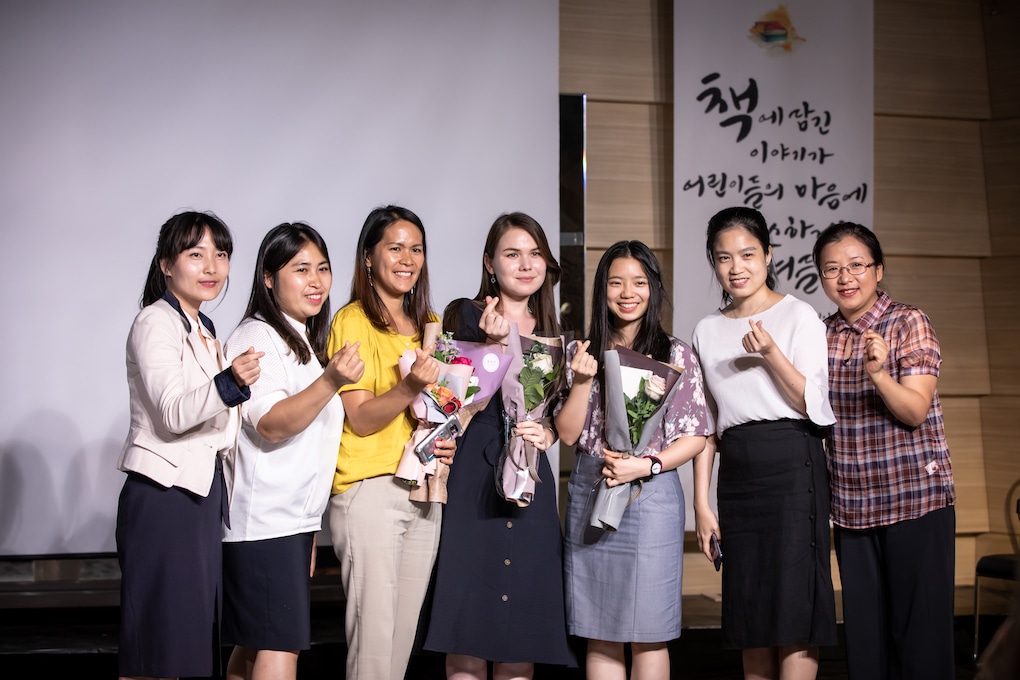 The e-books can be accessed through the Let's Read digital library and published storybooks will be distributed in print format to multicultural family support centers across Korea. The library contains over 2,000 storybooks in more than 20 different languages. They can be accessed for free through the official website and through the Let's Read Android mobile application on Google Play.
Let's Read is a rapidly growing digital initiative of The Asia Foundation that nurtures reading habits that enable children to reach important developmental milestones, families to share stories that affirm their cultures, and communities to thrive. The program draws on the development organization's 18 offices in the region and local deep ties. It cultivates sustainable networks of children's book creators and translators to build an unprecedented digital library of local language children's books. Stories in the library playfully explore topics such as environmental stewardship, diversity, tolerance, gender, and STEM.
The Asia Foundation is a nonprofit international development organization committed to improving lives across a dynamic and developing Asia. Informed by six decades of experience and deep local expertise, our work across the region addresses five overarching goals—strengthen governance, empower women, expand economic opportunity, increase environmental resilience, and promote regional cooperation.
Read more about the Foundation's work.
For media inquiries, please visit our News Room. Engage us with on Facebook, Twitter,  LinkedIn, and Instagram.
Read our latest news, or insights from our blog.
Media contacts
Amy Ovalle, Vice President, Global Communications
[email protected]
415-743-3340
Eelynn Sim, Director, Media & Strategy
[email protected]
415-743-3318
Leaders on the Frontlines:
Leaders for a Better World
Tuesday, November 9, 2021, 6PM PT