The Asia Foundation Supports Launch of Education Project in the Philippines
Manila, August 6, 2019 — RTI International, with support from The Asia Foundation, SIL LEAD, and Florida State University, are implementing the United States Agency for International Development's (USAID) and the Philippine Department of Education's (DepEd) ABC+: Advancing Basic Education in the Philippines (ABC+) project. ABC+ is designed to improve education outcomes and access to quality education for children in Bicol and Western Visayas DepEd in enhancing reading, mathematical, and socio-emotional skills. The project launched August 1 at the Bulwagan ng Karunungan Department of Education Central Office.
Improving education outcomes for all children and youth remains a core challenge for the education system in the Philippines. The National Achievement Test demonstrates that while scores are improving overall, they still remain below the targeted 75 mean percentage score. At the root of the problem for many Filipino students are poor reading and math skills beginning in early childhood education.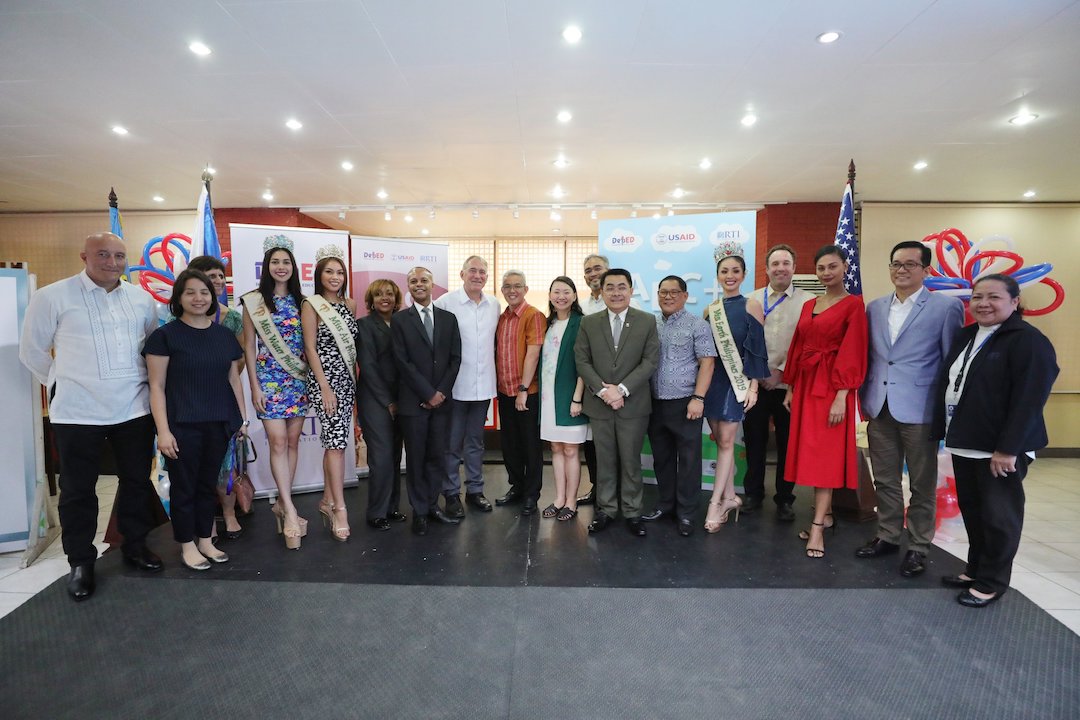 The project will work with local governments, the private sector, and other stakeholders to boost local resources to improve the quality of education. The Asia Foundation will lead efforts to build coalitions at the local level to support the development of learning resources and teacher training opportunities.
The event was attended by DepEd Undersecretary Diosdado San Antonio representing Secretary Leonor Magtolis Briones, USAID Philippines Charge d'Affaires John Law, and The Asia Foundation's Country Representative Sam Chittick and Deputy Country Representative Ethan Geary.
The Asia Foundation is a nonprofit international development organization committed to improving lives across a dynamic and developing Asia. Informed by six decades of experience and deep local expertise, our work across the region addresses five overarching goals—strengthen governance, empower women, expand economic opportunity, increase environmental resilience, and promote regional cooperation.
Read more about the Foundation's work.
For media inquiries, please visit our News Room. Engage with us on Facebook, Twitter, LinkedIn, and Instagram.
Read our latest news, or insights from our blog.
Media contacts
Amy Ovalle, Vice President, Global Communications
[email protected]
415-743-3340
Eelynn Sim, Director, Media & Strategy
[email protected]
415-743-3318
Support Women Forest Defenders
Join us this holiday season to help untapped leaders like Sumini and the Women Forest Defenders battle rampant deforestation in Indonesia.