Promoting Better Working Conditions in the Tannery Sector in Bangladesh
Program Year: 2020
The Bangladesh tannery industry is still addressing the challenge of ensuring occupational safety and health, and basic labor rights after the relocation of the Tannery Industrial Estate from Hazaribagh to Savar. Business analysts and economists have put enormous focus on the industry tripartite actors—owners, workers' representatives, and government to work together to develop social and environmental compliance standards in the tannery units. The industry has a huge prospect to emerge as the country's second-largest export earning source after the ready-made garments industry. From 2018-19, Bangladesh's economy largely depended on this industry which contributed around 12% to the country's gross domestic production whereas the whole leather industry accounted for less than 1.0%.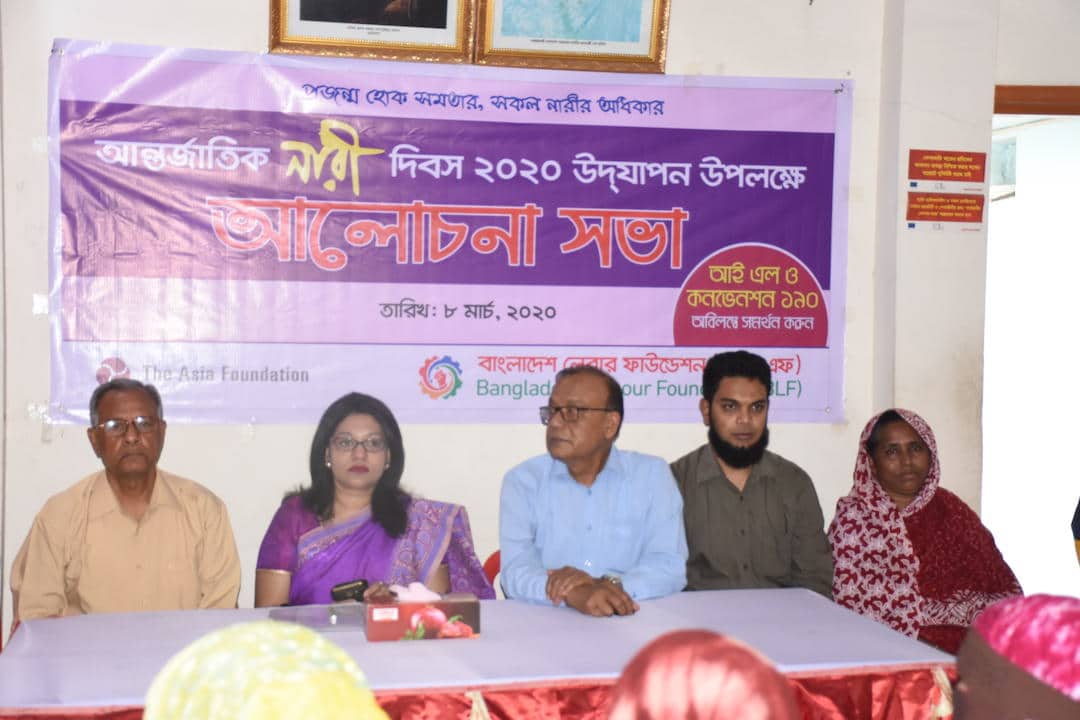 The Asia Foundation is undertaking a project that aims to promote decent work and acceptable working conditions in Bangladesh's tannery sector. The project encompasses both ground-based capacity building activities for workers and supervisors, and inclusive policy dialogues. The project is working with a total of 50 small, medium, and large-scaled (based on the volume of production) target factories and is collaborating with the Tannery Workers Union, Bangladesh Tanners Association, civil society organizations, community leaders, relevant government agencies, and other pertinent stakeholders.
Currently, a total of 100 tannery supervisors and 300 workers have been trained on various social and environmental issues such as basic occupational safety and health as per the national labor law, personal protective equipment usage, first aid, chemical storage and usage, basic labor rights, bargaining and negotiation skill, gender and sexual harassment, and solid and liquid waste management inside factories, etc.
"This is for the first time, people are thinking of us together with workers. We are positive to implement today's compliance learning inside factories along with workers in a team. But we often need your support to do that," said one supervisor in a training. After each training, trained workers and supervisors have been supported and guided further to organize factory based follow-up meetings where they can train their colleagues. A political economy analysis has been conducted to understand a comprehensive picture of the relocation impact of the industry.
The Foundation is also nurturing an impartial dialogue platform where concerned direct and indirect industry players are invited to discuss prospects and challenges of the industry in a congenial, and inclusive atmosphere. Workers' unions, owners' bodies, pertinent government agencies, and civil society organizations appreciated these well-timed endeavors in making the tannery industry compliant and unfolding the opportunity of expanding the country's export basket.
2023 Lotus Leadership Awards
Join us in New York on April 26, 2023, to honor Gloria Steinem, Google.org, and HAkA.