The Asia Foundation, DFAT, Mastercard, VBSP Expand Digital Finance for Women Microenterprises in Vietnam
Hanoi, April 13, 2020 — Through the Australian Department of Foreign Affairs and Trade's (DFAT) Business Partnerships Platform (BPP), The Asia Foundation is collaborating with DFAT, Vietnam Bank for Social Policies (VBSP) and Mastercard to expand an initiative to build Vietnam's first-ever digital finance platform for low-income clients and women-led microenterprises. The public-private partnership will enable VBSP, Vietnam's largest microfinance provider, to provide reliable financial services to low-income individuals and women-led microenterprises in rural, remote, and mountainous areas in Vietnam. Mastercard's payment platform, within VBSP's core banking system, is a crucial element in this strategy.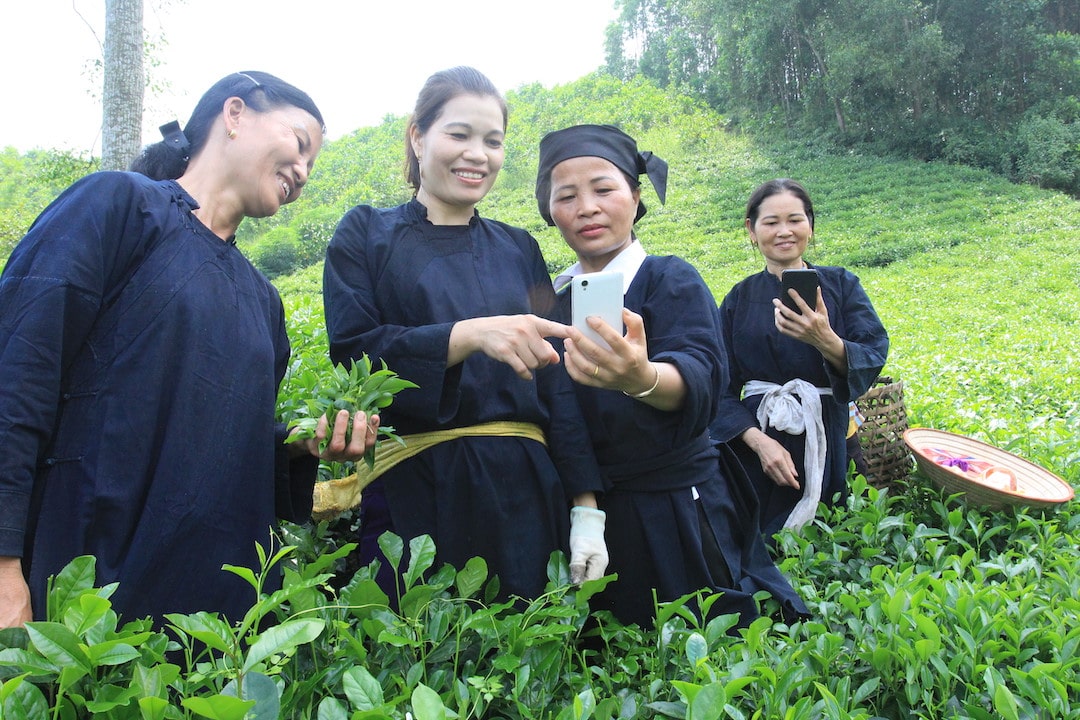 Financial inclusion is central to the country's broader economic agenda. A publicly owned bank in Vietnam, VBSP serves approximately seven million account holders, of which 60 percent are women. In this context, the first phase of the partnership (2016-2018) established an SMS notification service that reached 5.1 million VBSP account holders across the country (51 percent of whom were women). Nguyen Thi Ngoc Anh, The Asia Foundation's program specialist for Social Development and Gender elaborates: " The SMS notification service is a crucial step to familiarize the bank's clients, particularly women in rural and remote areas, with the use of mobile phones in transactions with the bank. We hope that with improved access to digital financial services, women will be in a better position to run and expand their businesses and become economically empowered."
The second phase of the partnership (2019-2022) will prioritize female account holders who are facing difficulties in accessing financial and banking services through mobile technology. The project will utilize findings from The Asia Foundation's 2017 Gender and Digital Financial Services Assessment—the first assessment of its kind in Vietnam—which examined the different ways that women and men utilize financial services. For example, male respondents were 45 percent more likely than female respondents to register for information services, 33 percent more likely to use the internet, and 20 percent more likely to report using SMS to check bank account balances.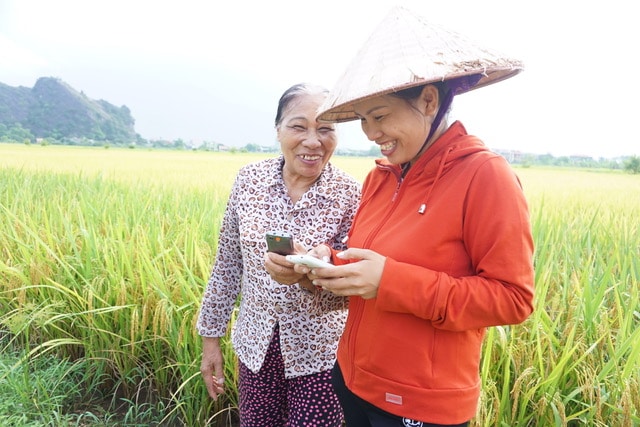 The project's 2019 Impact Case Study also revealed that the SMS notification service improved loan management, planning for debt payment, and willingness to save, in addition to contribut ing to gender equality by providing women with timely information on loans and savings during family finance discussions.
Recognizing the gaps in women's access to digital financial services and information, The Asia Foundation is now developing a platform, to be used by group leaders to assist older, mostly female, account holders who are less capable of managing their finances on digital platforms. The Foundation is also supporting VBSP's application to join Mastercard's payment network.
Phan Cuu Nhan, director of VBSP's International Cooperation and Communications Department explains: "Mastercard's payment platform is key to ensuring the security of VBSP's banking system and its clients' data and information."
Mastercard will be honored for its commitment to women's economic empowerment and financial security at the April 15th Virtual Lotus Leadership Awards: Allies in the Fight for Gender Equality. Mastercard CEO Ajay Banga will accept the 2020 Lotus Leadership Award on its behalf.
The Asia Foundation is a nonprofit international development organization committed to improving lives across a dynamic and developing Asia. Informed by six decades of experience and deep local expertise, our work across the region addresses five overarching goals—strengthen governance, empower women, expand economic opportunity, increase environmental resilience, and promote regional cooperation.
Read more about the Foundation's work.
For media inquiries, please visit our  News Room. Engage us with on Facebook, Twitter,  LinkedIn, and Instagram.
Read our latest news, or insights from our blog.
Media contacts
Amy Ovalle, Vice President, Global Communications
[email protected]
415-743-3340
Eelynn Sim, Director, Media & Strategy
[email protected]
415-743-3318
The Asia Foundation Supports Leaders for a Better World