Communicating Vital Information in Myanmar Through Storybooks
Program Year: 2020
Stories are an innate part of the human experience. From oral storytelling around fires to digital bursts consumed globally, the way in which we share stories has evolved but their purpose remains the same: sharing information.
In Myanmar, The Asia Foundation's Let's Read team works with local publisher Third Story Project in merging traditional and modern to convey vital information about the Covid-19 pandemic to families and communities across the region.
Through this collaboration, two original children's storybooks, Little Spirit's Journey and Thu Ta Stays Home, were published on the Let's Read digital library to provide families and communities simple ways to stay healthy during the pandemic. While the Myanmar government and civil society organizations have gone to great lengths to disseminate critical information about the pandemic through media outlets and official channels, these two richly illustrated storybooks tap into a more instinctual response to support the messaging around safe activities during the pandemic.
The Asia Foundation's Mi Ki Kyaw Myint explains, "Stories, especially those with spirits, are a traditional method of teaching important lessons in Myanmar. Since both stories are also educational and have attractive illustrations that will draw children's attention, they will be effective in getting these very important messages about Covid-19 to families and communities across Myanmar's different ethnic groups."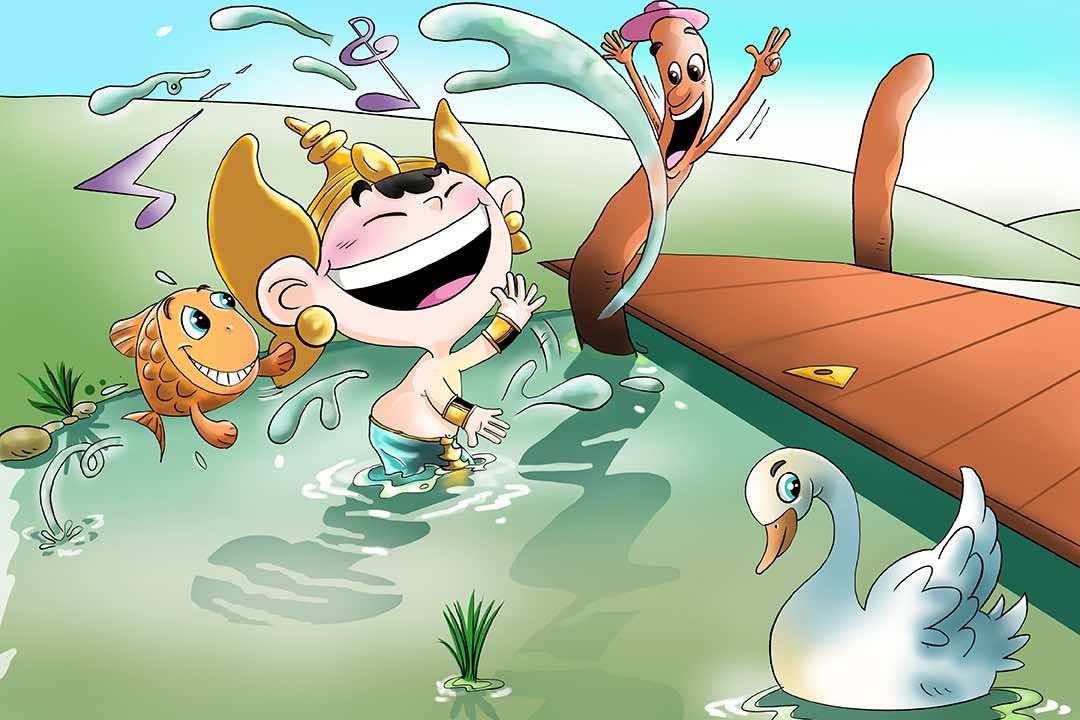 Little Spirit's Journey is a delightfully illustrated tale that builds on the historical importance of spirits in Myanmar stories. Readers join Nat Pouk Si on a journey to find a wise elder who can help protect the village children from disease. Along the way, and with the aid of a talking tree and playful bridge, the spirit explores actions children and families can themselves take to stay safe such as eating well and staying clean. The story also touches on themes of perseverance and community.
Kyaw Myint added, "Since many families tend to believe that children are always protected by good spirits, this story uses a wonderful tradition that is familiar to the people of Myanmar to convey an important and timely message."
The second book, Thu Ta Stays Home, is about a young boy who isn't sure why he's no longer allowed to do his favorite activities. This cute and relatable story explores some of the emotions that children often feel in times of change and stress. It also touches on themes of resilience, self-reliance, and caring for one another.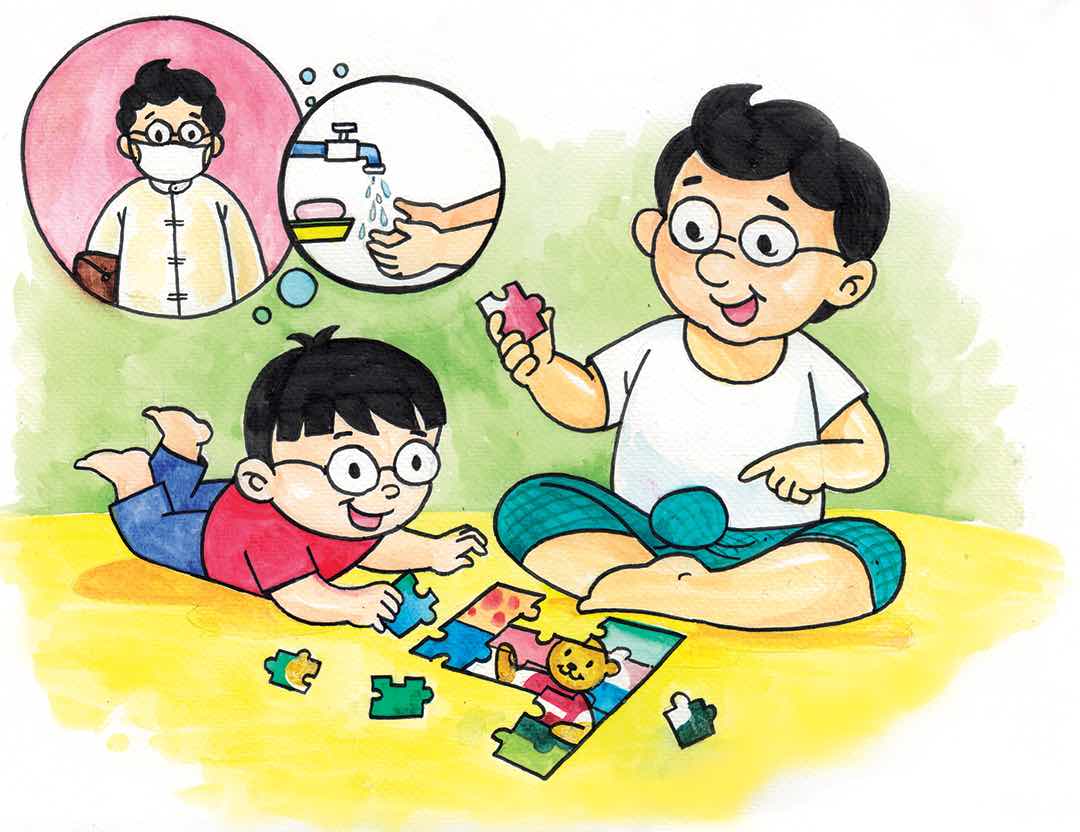 These books were co-created by Zarni Win, currently consulting with UNHCR's Adolescent Sexual and Reproductive Health program along the Myanmar-Thailand border, and Third Story Project's director, Ei Pwint Rhi Zan.
The Let's Read platform's translation tool will allow both books to be quickly translated into many of Myanmar's ethnic languages to further communicate the vital messages contained within the stories. The books will also be translated into many of the 33 languages on the Let's Read platform and shared across the region. To ensure that these important messages reach even the most rural and remote communities, Little Spirit's Journey and Thu Ta Stays Home are being printed and distributed to communities across Myanmar by Third Story Project.
Although created for young readers, these beautifully crafted stories, like so many children's storybooks across the world, contain simple yet important messages that all ages can enjoy and learn from.
Follow the impact of these lovable books and their relatable characters on Facebook.
2023 Leaders on the Frontlines
Join us in San Francisco on October 12, 2023, to honor Niwat Roykaew.