The Asia Foundation Supports Legal Aid in Laos
August 24, 2020 — On August 14, 2020, The Asia Foundation provided a grant to the Ministry of Justice (MOJ) in Laos to further implement the Memorandum of Understanding on Access to Justice and Legal Aid Support for January 2020 to May 2023. The ministry plans to open legal aid offices in all provinces and districts of Laos, and the Foundation will provide support to the MOJ to establish and operate 94 new legal aid offices in ten target provinces—Oudomxay, Phongsaly, Savannakhet, Luang Namtha, Champassak, Xayabouly, Luang Prabang, Salavan, Vientiane Province, and Vientiane.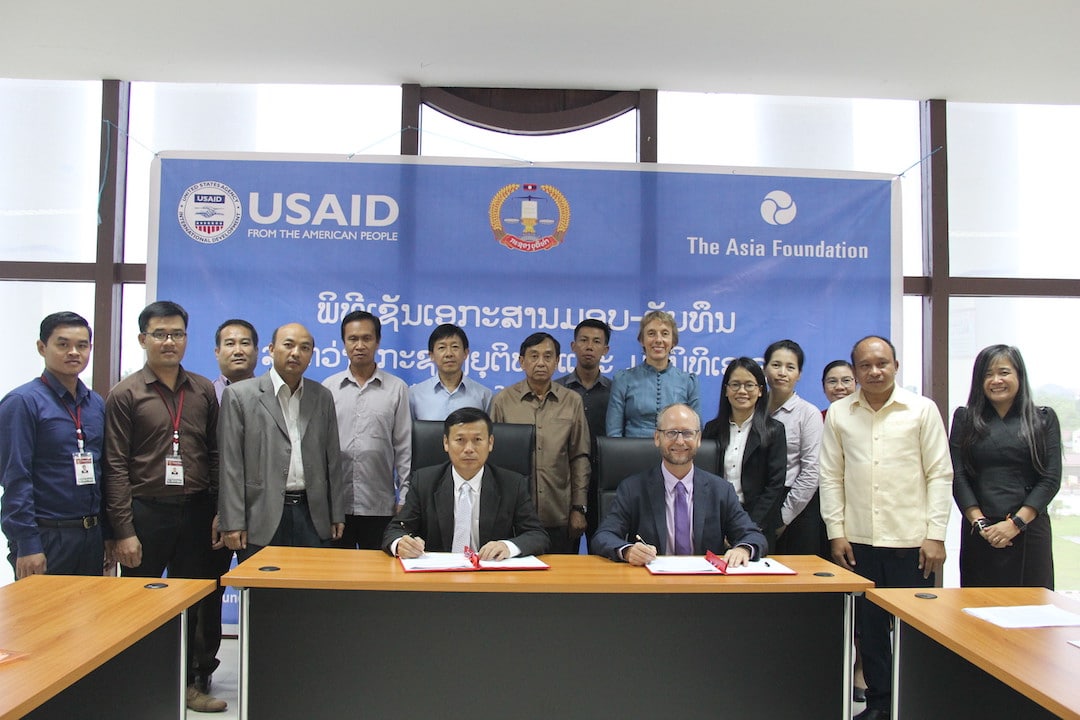 In 2018 the Lao Government introduced new rules to establish and support legal aid. The objective is to assist people who need legal services but can't afford them. Under Lao law, legal aid includes the various services which a legal service provider would usually provide for a client:
• Provision of information (explaining what the law says)
• Legal consultation (providing advice about how the law applies in a particular situation)
• Assistance in preparing legal documents (such as a contract or a will)
• Representation during litigation or representing a person in a specific case
Legal aid can be accessed and utilized for a variety of legal cases; not just criminal cases, but also cases regarding land, inheritance, divorce, child custody, loans, and other types of agreements. In Laos, free legal aid is available to victims of human trafficking, children in need of special protection, women and children victims of violence, people living with disabilities, and disadvantaged and impoverished people.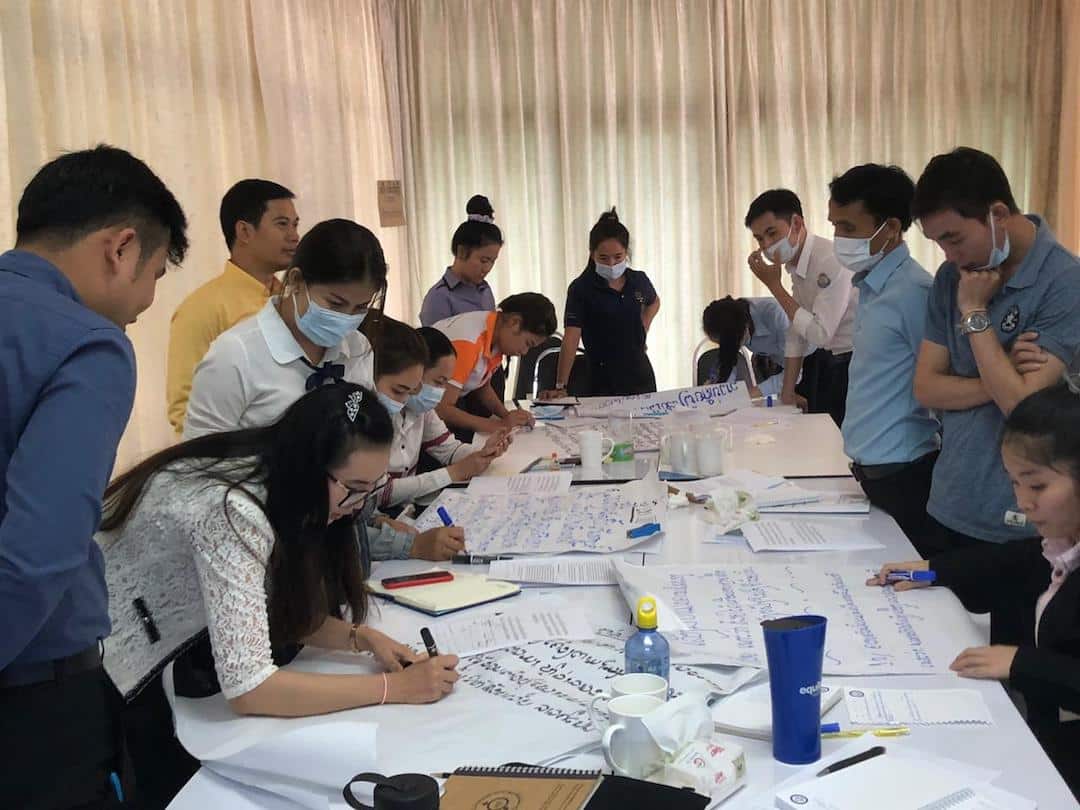 Under this grant, the Foundation and the Ministry of Justice will also implement five-day workshops at the provincial level in each target province to train provincial and district justice offices on legal aid, village mediation, and law dissemination. This grant is funded by The McConnell Foundation. The Asia Foundation is one of the longest-standing supporters of legal aid in Laos, supporting the MOJ and Lao Bar Association in piloting the first legal aid offices in Laos in 2006. The new legal aid offices will continue to make justice more affordable for vulnerable populations in Laos, especially women, children, and minority groups.
The Asia Foundation is a nonprofit international development organization committed to improving lives across a dynamic and developing Asia. Informed by six decades of experience and deep local expertise, our work across the region addresses five overarching goals—strengthen governance, empower women, expand economic opportunity, increase environmental resilience, and promote international cooperation.
Read more about the Foundation's work.
For media inquiries, please visit our News Room. Engage with us on Facebook, Twitter,  LinkedIn, and Instagram.
Read our latest news, or insights from our blog.
Media contacts
Amy Ovalle, Vice President, Global Communications
[email protected]
415-743-3340
Eelynn Sim, Director, Media & Strategy
[email protected]
415-743-3318
2023 Leaders on the Frontlines
Join us in San Francisco on October 12, 2023, to honor Niwat Roykaew.