BARMM Virtual Data Challenge 2020 Launch
Event: October 12, 2020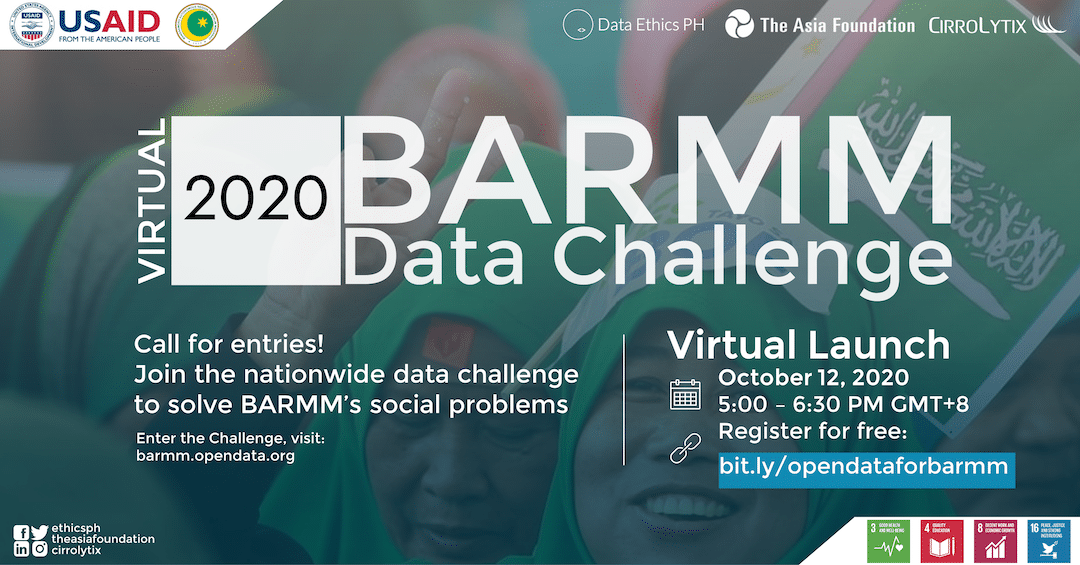 5:00 PM to 6:30 PM PHT
Bangsamoro Data Challenge invites every Filipino, especially Mindanao-based data science enthusiasts, to produce insights, solutions, or strategies using authentic and reliable publicly available data to help the development of the BARMM. Please join us to learn how to participate and help solve social issues in BARMM using data and technology through the BARMM Data Challenge!
Featuring:
Sam Chittick, The Asia Foundation Country Representative for the Philippines
Dominic Ligot, Cirrolytix CTO and Founder
Asnin Pendatun, BARMM Cabinet Secretary
Three winners of the first round of the Data Challenge earlier this year will also present their work: Xavier Puspus, Albert Yumol and his team, and Adam Christian Amistad and Leo Karlo Dela Cruz.
Limited seats available, register now.
Change Starts Here Campaign Impact
Thank you for powering The Asia Foundation's mission to improve lives and expand opportunities.