The Asia Foundation and UNESCO Dhaka Partnership in Bangladesh
Program Year: 2021
On International Day of Education, The Asia Foundation in Bangladesh and United Nations Education, Scientific and Cultural Organization (UNESCO) Dhaka Office jointly announced the establishment of their partnership to develop and strengthen reading contents and reading activities on Cultural Heritage of Bangladesh. The partnership aims to utilize local resources to enhance reading among children and youth across the country.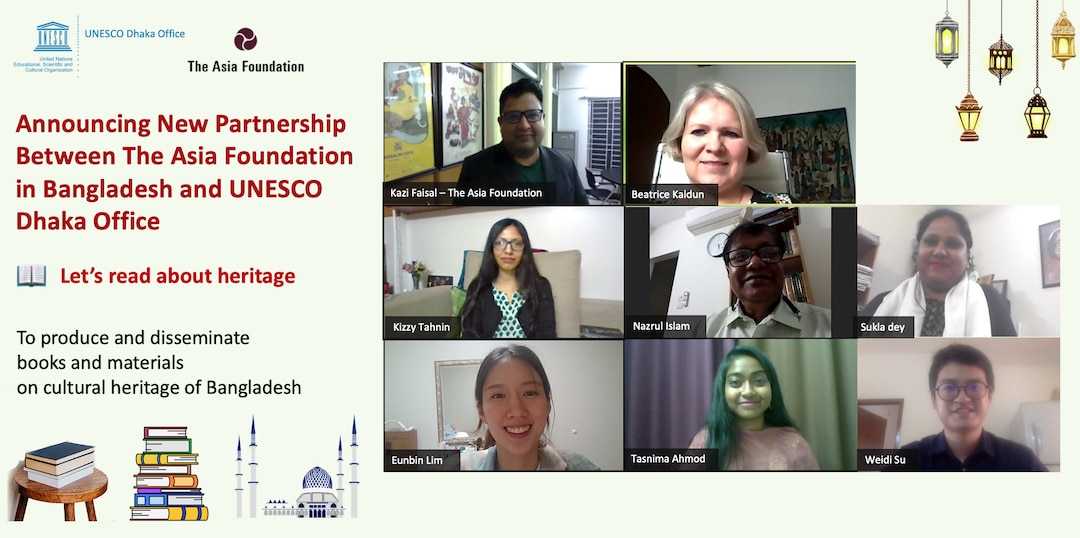 In close cooperation and partnership with UNESCO Dhaka Office, the Foundation will produce original, high-quality, engaging, and relatable children's books on a variety of Cultural Heritage related topics under the theme of "Let's Read about Heritage". The project leverages imaginative and well-crafted storybooks which can play a critical role in the positive development of children and societies, allowing children to attain literacy as well as build their critical thinking skills. The storybooks can be a useful tool to equip children and youth with a sense of belonging and identity while allowing them to learn about the rich cultural heritage of Bangladesh.
Learn more about the Let's Read program and explore the Let's Read digital library.