Timor-Leste Relief Fund Supports Recovery Efforts After Devastating Floods
Dili, April 8, 2021 — Thousands have been displaced in Timor-Leste and neighboring Indonesia after a tropical cyclone battered the Southeast Asian nations. Flash floods and landslides destroyed homes and have resulted in mass evacuations. Many buildings have been flooded including our Dili office, police headquarters, the presidential palace, hospitals, Covid-19 isolation centers, shelters, and other facilities managed by our partners. The crisis is increasing the risk of increased spread of Covid-19 as well as outbreaks of water-borne and vector-borne diseases. The government has formed intervention groups to assess the impacts of the floods and meet the needs of citizens. Our colleagues in Dili are mobilizing funds to provide immediate assistance to victims. We are also exploring channels for providing disaster relief contributions to partner organizations.
Donate here to support these efforts.
Our digital library, Let's Read, team is printing copies of 15 titles and distributing them to evacuation centers. The selected books relate directly to flooding, not being able to go home and the importance of being part of a community. They are also assembling activity packages for families being housed in these centers.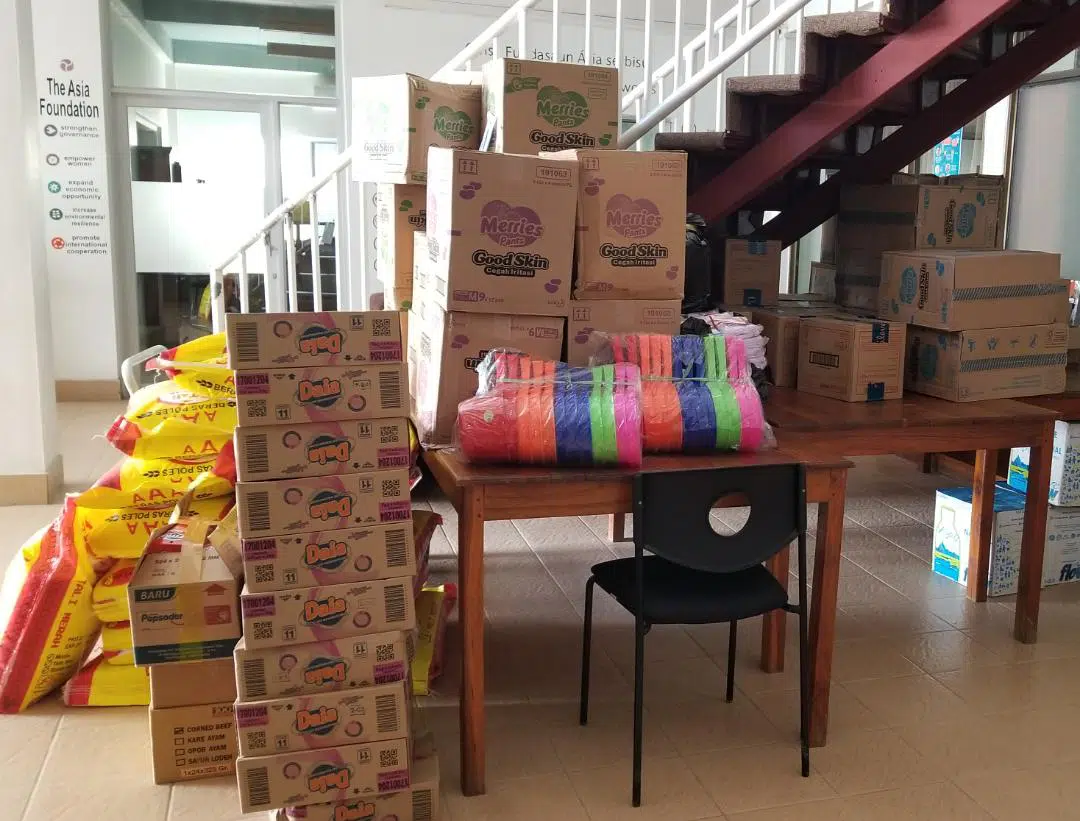 Our Nabilan program team and social worker network continue to support the delivery of goods to evacuation centers and have established a play therapy area at one of the centers to help children express their emotions and work through some of the trauma.
Our tourism team continues to prepare supplies things for delivery to Maubisse and Aileu, areas hit hard by the crisis. And our operations staff have been very busy procuring and delivering materials to partners. In addition, the team is ensuring support to all affected Asia Foundation staff.
The Asia Foundation is a nonprofit international development organization committed to improving lives across a dynamic and developing Asia. Informed by six decades of experience and deep local expertise, our work across the region addresses five overarching goals—strengthen governance, empower women, expand economic opportunity, increase environmental resilience, and promote international cooperation.
Read more about the Foundation's work.
For media inquiries, please visit our  News Room. Engage with us on Facebook, Twitter,  LinkedIn, and Instagram.
Read our latest news, or insights from our blog.
Media contacts
Amy Ovalle, Vice President, Global Communications
[email protected]
415-743-3340
Eelynn Sim, Director, Media & Strategy
[email protected]
415-743-3318
2023 Lotus Leadership Awards
Join us in New York on April 26, 2023, to honor Gloria Steinem, Google.org, and HAkA.