Asia Foundation and Cambodian Institute for Cooperation and Peace Launch New Book "Cambodia's Chairmanship of ASEAN: Challenging Perceptions, Concretizing Consolidations"
Program Year: 2022
As Cambodia assumed chairmanship of ASEAN for the third time, The Asia Foundation and Cambodian Institute for Cooperation and Peace (CICP) co-hosted a book launch event, "Cambodia's Chairmanship of ASEAN: Challenging Perceptions, Concretizing Consolidations." The event was held on January 12, convening over 100 participants, including government representatives, diplomatic corps, researchers, civil society, policymakers, policy experts, and members of academia, locally and regionally.
Secretary of State of the Ministry of Foreign Affairs and International Cooperation for the Royal Government of Cambodia Kung Phoak delivered the keynote address. The Asia Foundation's Senior Director of International Relations, John Brandon, moderated the panel discussion. The panel provided a glimpse of the book's key chapters, contributed by ASEAN experts across the region.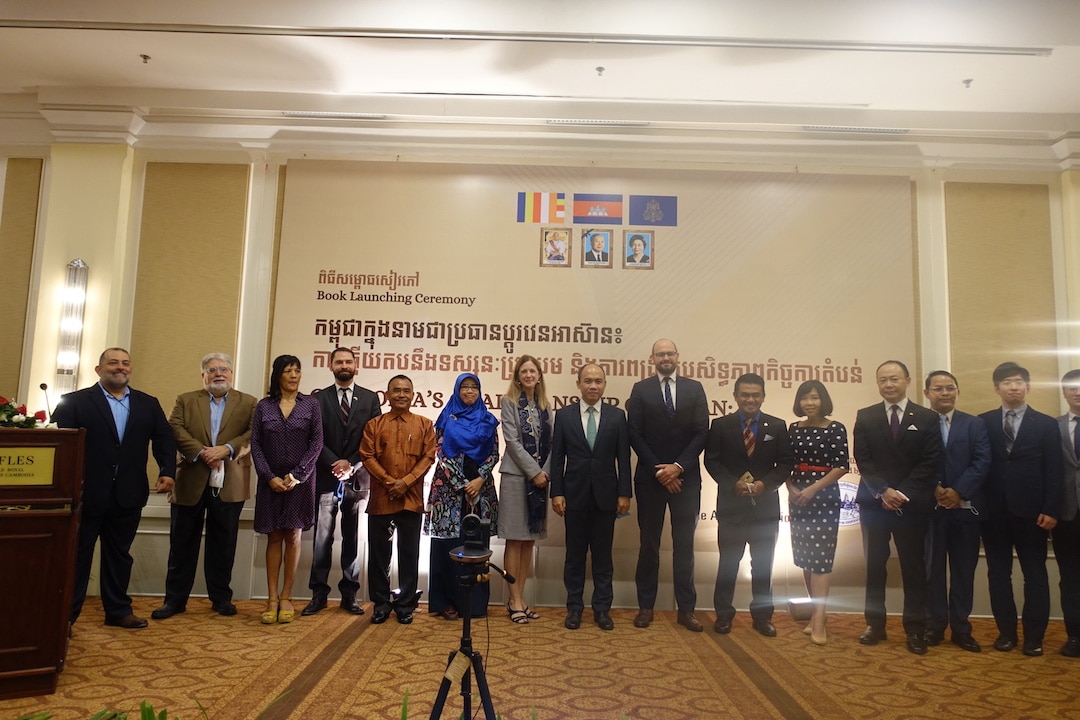 Cambodia's Chairmanship of ASEAN attempts to serve as a guideline or handbook for relevant and interested stakeholders to take stock of future opportunities, recognize some existing challenges, and navigate through external influences in the region. The book aspires to maintain open, constructive dialogue and discussion with key relevant stakeholders at both national and regional levels to share ideas at the start of Cambodia's ASEAN Chair year.
The Foundation's contribution to this project comes through our Regional and International Relations Program promoting issues of critical importance in foreign affairs and international relations, fostering regional cooperation in Asia, and building capacity in foreign affairs.
For more information about the book, please visit the CICP website.
2023 Lotus Leadership Awards
Join us in New York on April 26, 2023, to honor Gloria Steinem, Google.org, and HAkA.