The Asia Foundation Launches Mobile Application to Expand Support for Women Entrepreneurs
Ulaanbaatar, March 25, 2022 — In Mongolia, The Asia Foundation launched its Women's Business Center (WBC) Mobile Application with support from the Government of Canada through Global Affairs Canada and the Australian Government. The WBC has been providing essential business support services to women at their physical center in Ulaanbaatar since 2016 and the app will make these services accessible to entrepreneurs across Mongolia.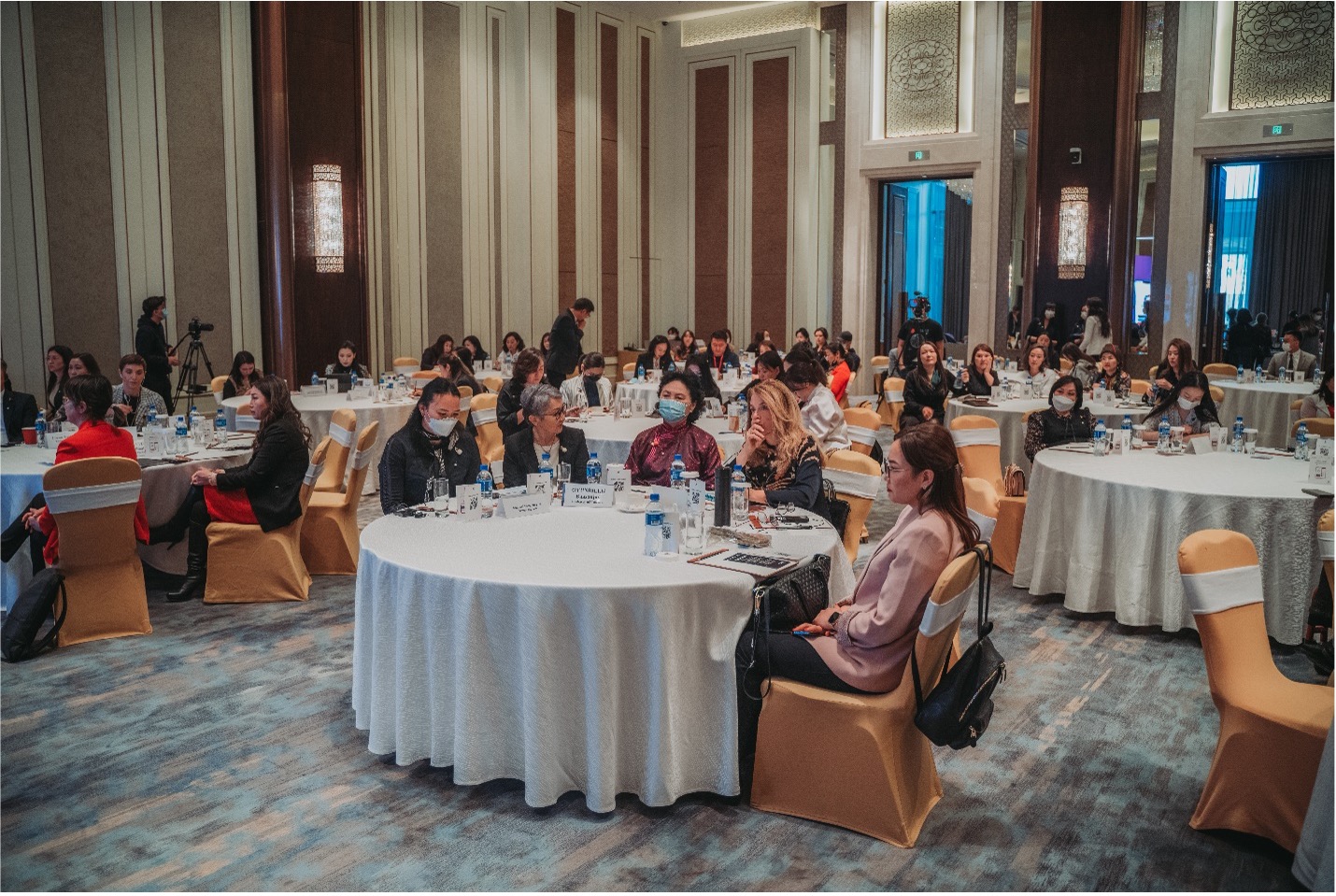 The launch was attended by over 80 women entrepreneurs, and representatives from civil society, private sector, government, embassies, and international donor organizations relevant to Mongolia's gender equality movement. Opening remarks were delivered by Ambassador Extraordinary and Plenipotentiary of Canada to Mongolia, H.E. Catherine Ivkoff, Member of Parliament Bulgantuya Khurelbaatar, General Secretariat of the National Committee on Gender Equality Enkhbayar Tumur-Ulzii, and Member of Parliament and Head of the Women's Group in Parliament Sarangerel Davaajantsangiin.
H.E. Ambassador Ivkoff remarked, "We are thrilled with the launch of the WBC app, which will allow current and aspiring women entrepreneurs from anywhere in Mongolia digital access to important trainings, networking opportunities, and mentorship and empower them with the necessary tools to start and grow their businesses."
Enkhjin Otgonbayar, CEO of the app developer TomYo EdTech, noted, "We see that current and aspiring women entrepreneurs, regardless of where they're located, will gain tremendous access to information and empowerment through the WBC Mongolia App while maintaining a support network, which is in line with the core values of the Women's Business Center to create a strong community of women entrepreneurs. Since Covid-19 has left many women entrepreneurs in Mongolia with less time to devote to their professional endeavors due to increased unpaid care responsibilities, a platform that provides both business and self-development skills is in high demand for women entrepreneurs who need flexible support and mentorship."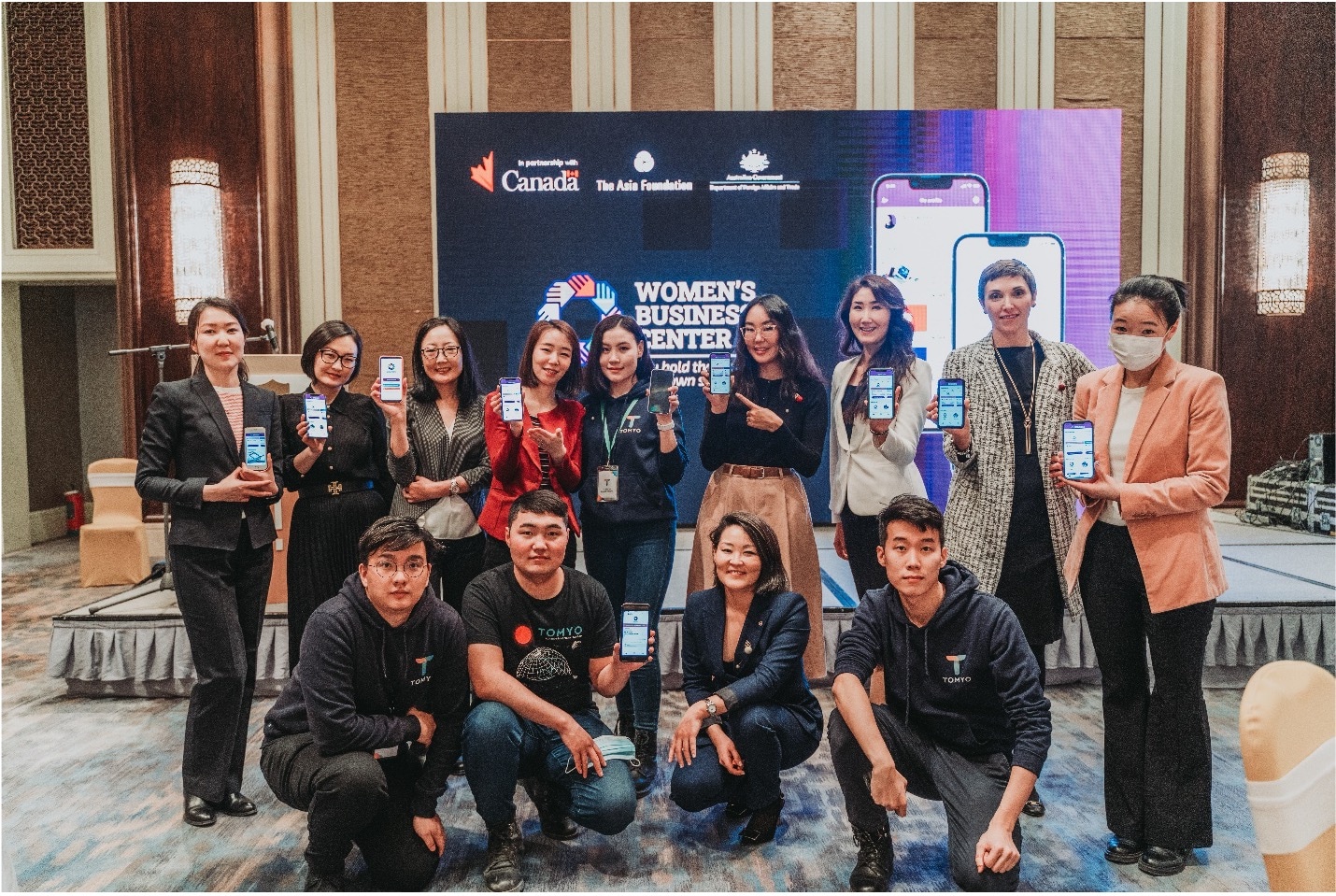 The Asia Foundation, Mongolia's Women's Economic Empowerment project's Covid-19 impact assessment revealed that women-owned micro and small businesses operating in the informal sector were disproportionately impacted by the Covid-19 pandemic in Mongolia and that 90 percent of women surveyed did not know how to access industry information. Further, in an assessment conducted by the project with support from Give2Asia and the Lotus Circle to assess the digital engagement of women-owned micro, small, and medium enterprises, 97 percent of respondents reported that they use the internet and 93 percent reported they use a smartphone in their business activities. The WBC App will provide much-needed access to business skills and knowledge, personal development information, mentorship, and networking opportunities to women entrepreneurs as they work to recover and sustain their businesses in the aftermath of the Covid-19 pandemic.
The Asia Foundation is a nonprofit international development organization committed to improving lives across a dynamic and developing Asia. Informed by six decades of experience and deep local expertise, our work across the region is focused on good governance, women's empowerment and gender equality, inclusive economic growth, environment, and climate action, and regional and international relations.
Read more about the Foundation's work.
For media inquiries, please visit our News Room. Engage with us on Facebook, Twitter, LinkedIn, and Instagram.
Read our latest news, or insights from our blog.
Media contacts
Amy Ovalle, Vice President, Global Communications
[email protected]
415-743-3340
Eelynn Sim, Director, Media & Strategy
[email protected]
415-743-3318
2023 Leaders on the Frontlines
Join us in San Francisco on October 12, 2023, to honor Niwat Roykaew.