Asia Foundation Leads Subnational Government Learning Event in Nepal
Program Year: 2022
On March 22, The Asia Foundation in Nepal hosted a "Subnational Government Learning Event" commemorating the end of phase one of its flagship Subnational Governance Program (SNGP). The program is implemented under a strategic partnership with the Australian Department of Foreign Affairs and Trade (DFAT).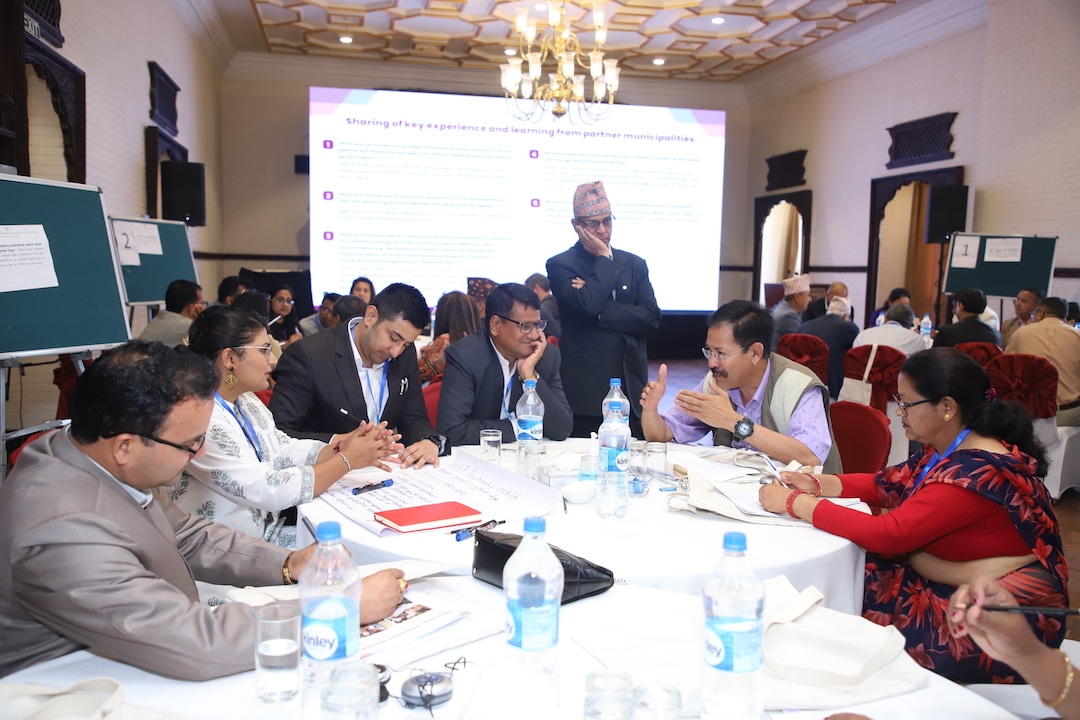 The event included sessions highlighting the essential experiences and learnings of the seven SNGP partner municipalities marking the historic first tenure of subnational government after federalism in Nepal. Speaking at the event, the Australian Ambassador to Nepal Felicity Volk highlighted the efforts of the subnational governments during the Covid-19 pandemic.
"The onset of Covid-19 in March 2020 tested your leadership skills in particularly acute ways," remarked Ambassador Volk. "As local leaders, you stood at the frontlines of pandemic response, and you have tackled head-on some of the unprecedented challenges to institute welfare programs, set up quarantine facilities, regulate the movements of goods and services, protect the local businesses, fortify public health care services and to maintain local security including health security."
The ambassador also acknowledged the support of partner municipalities to the program. "At the heart of subnational governance and the program we are celebrating today are trusted coalitions and strong partnerships with our very important stakeholders. Under your leadership and guidance, the program has provided demand-driven support to enhance local systems, policies, and processes. It has also provided lessons on what solutions work and what success looks like, and these lessons will be invaluable as we look ahead and refine the SNGP moving into phase two"
She also appreciated SNGP's efforts in promoting inclusive governance through practical ways of supporting women, marginalized communities, and people with disability.
Along with sharing their key lessons and experiences of the first phase, representatives from the partner municipalities also discussed and shared suggestions for incoming representatives of the local government at the event.
The Asia Foundation Supports Leaders for a Better World