The Asia Foundation hosts George J. Furey and Delegates at the Women's Business Center in Mongolia
Ulaanbaatar, October 18, 2022 — George J. Furey, Speaker of the Senate of Canada, and delegates visited the newly established Women's Business Center (WBC) Post-Incubator space at the Mongolian National Chamber of Commerce and Industry (MNCCI). The Post-Incubator space was renovated with the generous support of Global Affairs Canada as a part of The Asia Foundation's Women's Economic Empowerment Project and is designed to support Mongolia's women entrepreneurs.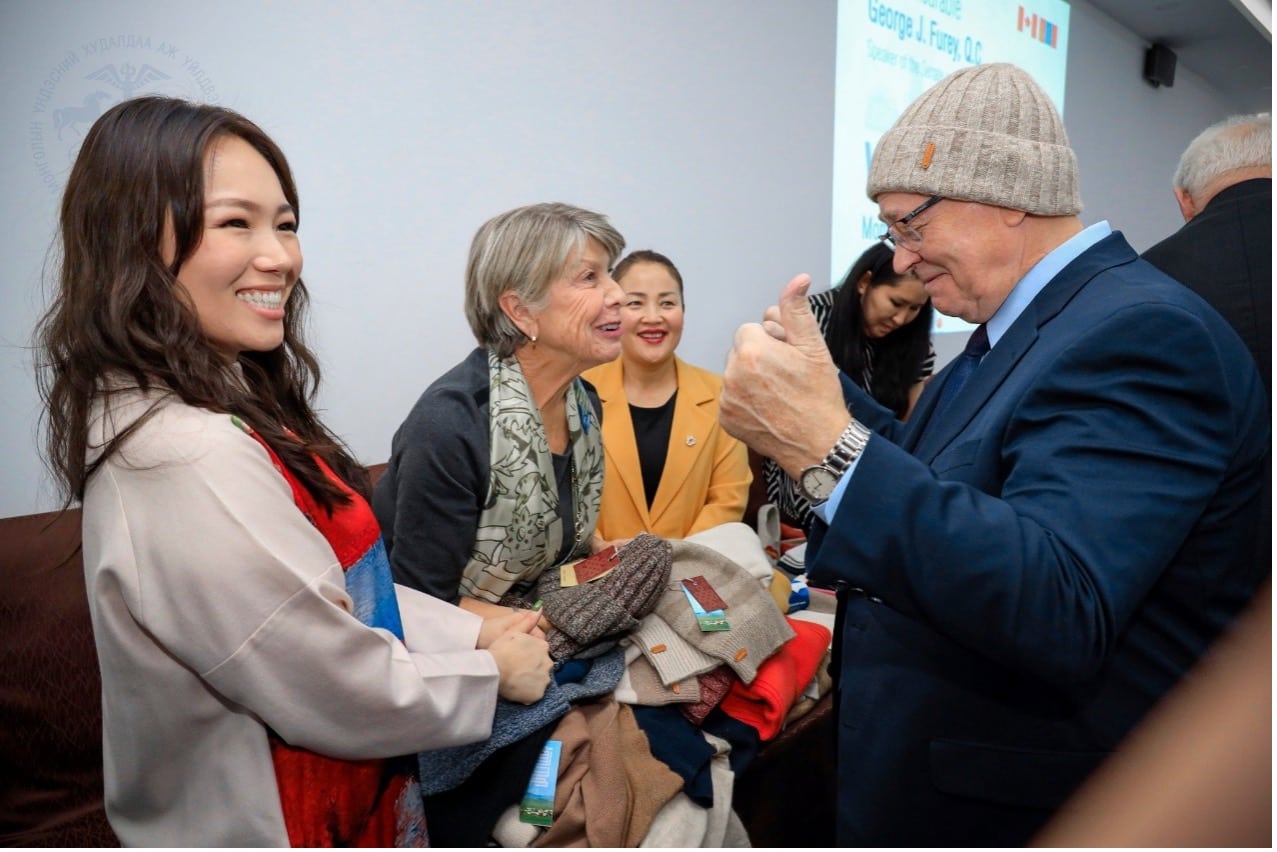 MNCCI, The Asia Foundation's Women's Economic Empowerment Project team, and Canadian delegates led by O. Amartuvshin, president of MNCCI, hosted the trilateral roundtable discussion. The meeting also included key experts, Mark Koenig, country representative, The Asia Foundation, Mongolia, and Catherine Ivkoff, Canadian ambassador to Mongolia.
The visit also included a presentation from two business incubator graduates. Tuya Baigal-Erdene, founder of Nogoodoi Organic Juice Brand, and Jargalsuren Dalantai, founder of JaSu Felt Accessories Brand, shared their entrepreneurial journeys–from writing their ideas on paper to getting investment funding from local and global start-up competitions.
O. Amartuvshin stated that nearly 37 percent of registered enterprises, 24 percent of TOP 100 enterprises, and 68 percent of registered small and medium enterprises in Mongolia are women-owned. Especially highlighting the importance of the recent national forum organized by MNCCI and The Asia Foundation in support of the President of Mongolia's, Enhancing Women's Participation in Economic Development effort.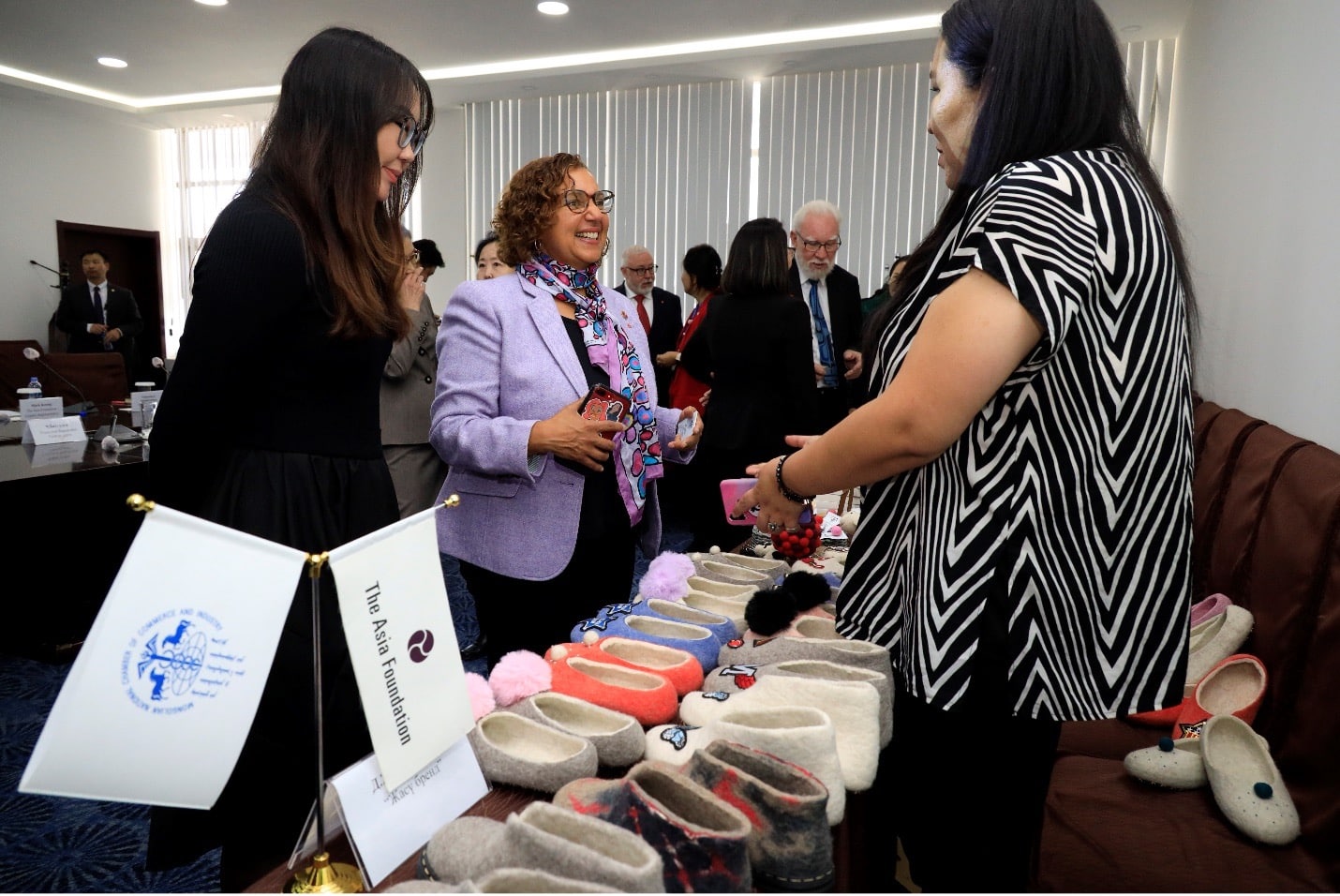 "Since 2016, the WBC has seen over 8,000 clients, 71 business incubator graduates, and about 14,000 women across the country have benefitted from our hybrid services, including WBC Mongolia mobile app and centers in Ulaanbaatar and Uvurkhangai Province. With the support of Global Affairs Canada, WBC's expansion at MNCCI will build a unique support system for incubator graduates, increase access to MNCCI's services, and help entrepreneurs grow their businesses," stated Mark Koenig.
Learn more about the Women's Business Center.
The Asia Foundation is a nonprofit international development organization committed to improving lives across a dynamic and developing Asia. Informed by six decades of experience and deep local expertise, our work across the region is focused on good governance, women's empowerment and gender equality, inclusive economic growth, environment and climate action, and regional and international relations.
Learn more about the Foundation's work. For media inquiries, please visit our News Room.
Engage with us on Facebook, Twitter, LinkedIn, and Instagram.
2023 Lotus Leadership Awards
Join us in New York on April 26, 2023, to honor Gloria Steinem, Google.org, and HAkA.