The Asia Foundation Hosts Second Ponlok Chomnes National Policy Forum: Strengthening Resilience and Responses to Covid-19 in Cambodia and ASEAN
The Asia Foundation's "Ponlok Chomnes: Data and Dialogue for Development in Cambodia" program, in collaboration with its core partners and emerging research partners, held the second Ponlok Chomnes National Policy Forum on "Strengthening Resilience and Responses to COVID-19 in Cambodia and ASEAN."
The two-day forum, held from October 26-27 in Phnom Penh, convened over 150 participants, including government representatives, researchers, civil society, policymakers, policy experts, and members of academia and the diplomatic corps from Cambodia and ASEAN. Participants at the Forum presented and discussed their research findings and case studies on various topics, including agriculture, education, public service, urban development, food security, social protection, and others, which all contribute to strengthening the economy in post-Covid-19 pandemic.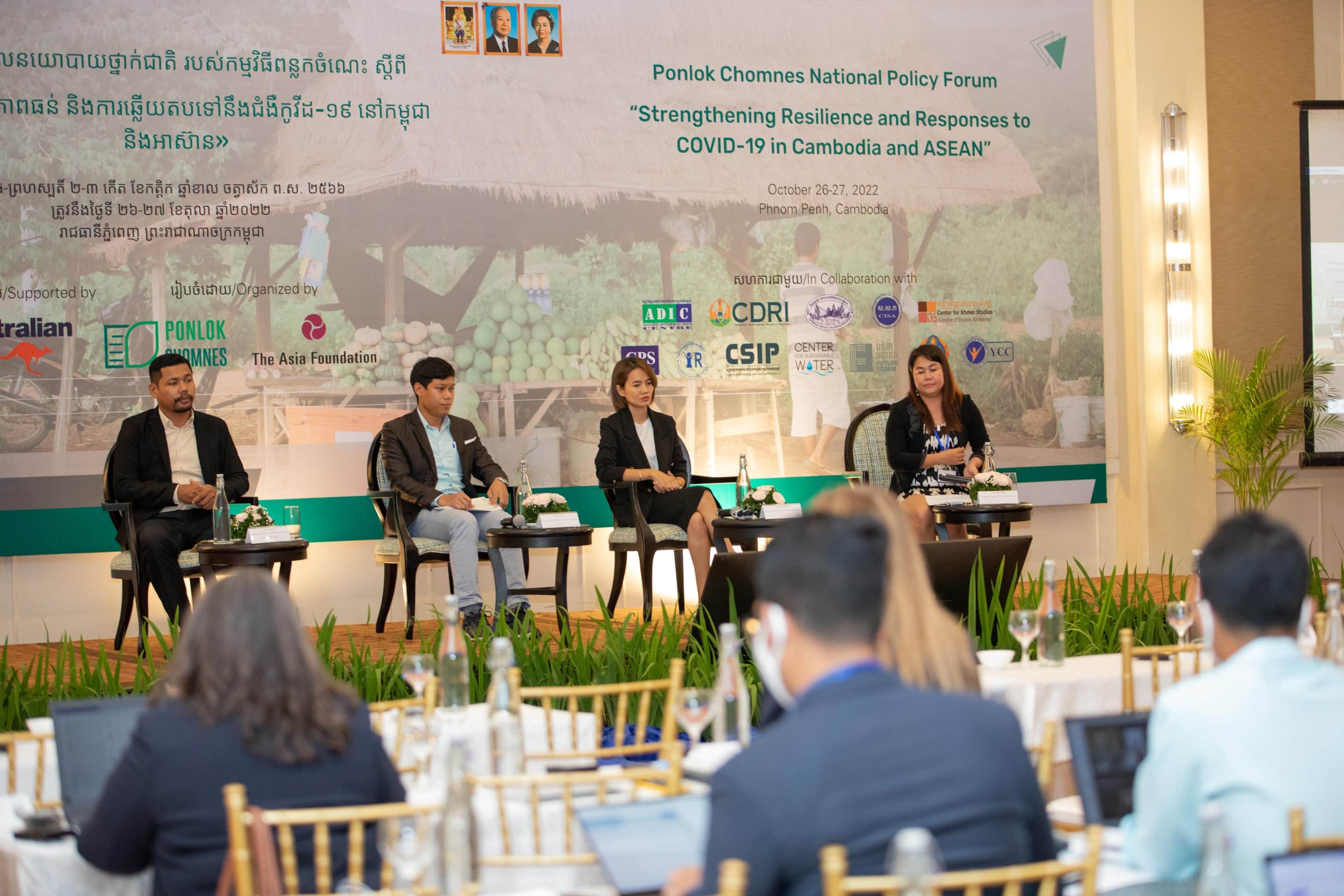 The following are key takeaways from discussions at the Forum:
Although the focus on regionalism and globalization is increasing, it is equally important to consider inclusive participation from diverse populations at the national level.
Inclusion on its own is wonderful but not enough – it is critical to consider whether an environment enables inclusion.
Smart cities are not smart just by the adoption of digital technology – they are smart when the people in the city can live comfortably and have access to basic needs and entitlements, which build a high quality of life.
People should consider climate-smart agriculture approaches that rely less on agrochemicals and more on effective management and harnessing of natural resources.
Strengthening the digital economy and building accountable government institutions will ensure resilience against future shocks like the COVID-19 pandemic.
This Ponlok Chomnes National Policy Forum is an annual event and one of the flagship activities of the Ponlok Chomnes program, which aims to strengthen the capacity of knowledge sector institutions to undertake quality research that informs public policy analysis and dialogue in Cambodia. This four-year program (2019-2023) is supported by the Australian Government's Department of Foreign Affairs and implemented by The Asia Foundation.
Prior to hosting the National Policy Forum, the Ponlok Chomnes program supported various established institutions, think tanks, and emerging research institutions to conduct action research on issues impacted by Cambodian people during and after the Covid-19 pandemic.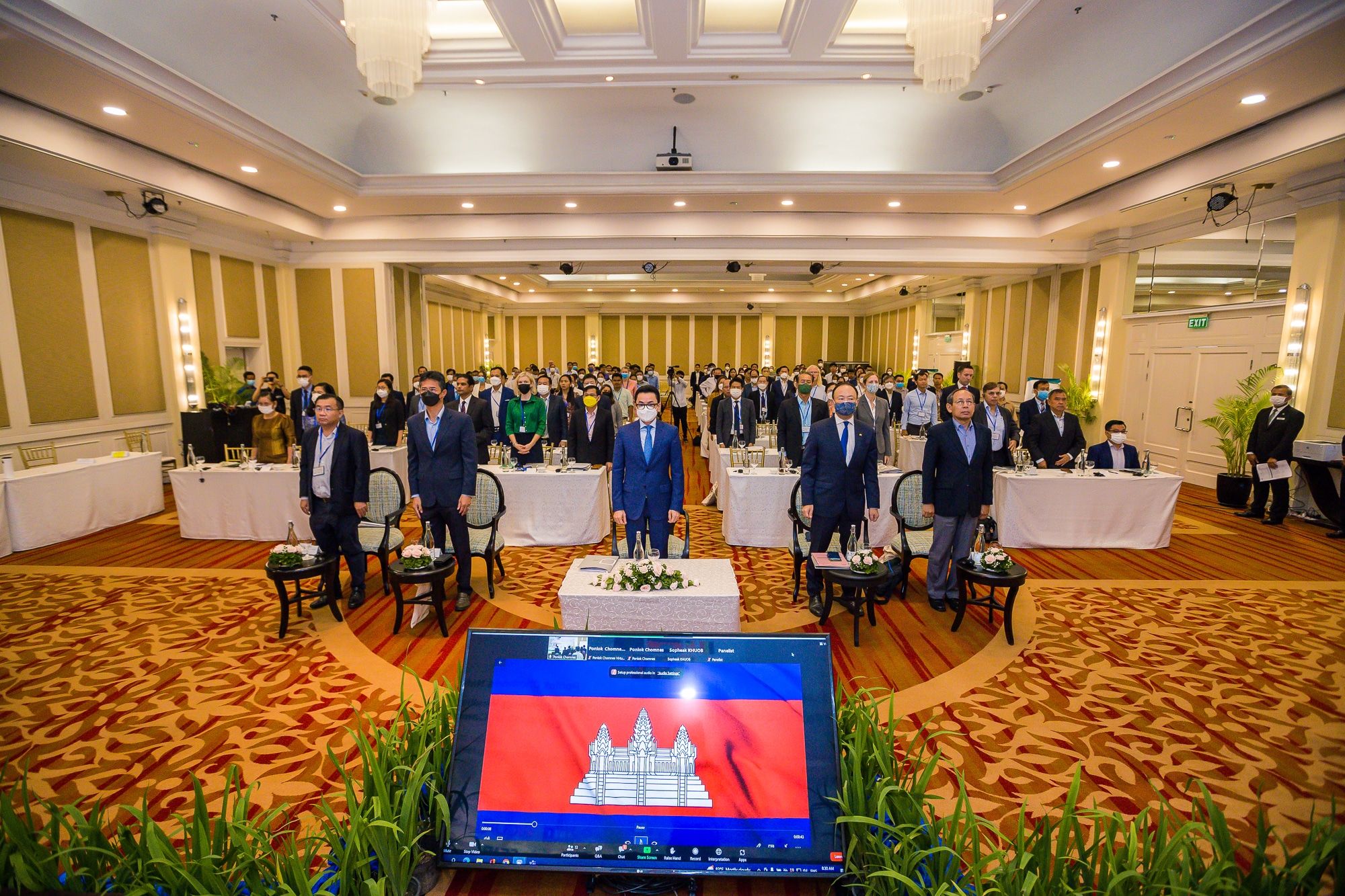 For more information on the Ponlok Chomnes program, please visit the Policy Pulse Initiative website.
The Asia Foundation Supports Leaders for a Better World