Asia Foundation Holds Graduation Ceremony of the First Cohort of SNGP Fellows
Program Year: 2022
On November 11, 2022, The Asia Foundation's Subnational Governance Program (SNGP) conducted the graduation ceremony for its first cohort of SNGP fellows. In 2021, the program launched a fellowship in seven partner municipalities to provide opportunities for young women from marginalized communities to acquire the necessary knowledge and skills regarding local government practices and processes. Under the fellowship, implemented in coordination with the partner municipalities, the fellows worked at various sections of the respective municipality offices. The fellowship program also aimed toward developing leadership and professionalism among the fellows to prepare them for future career goals. The one-year fellowship ended on August 31, 2022.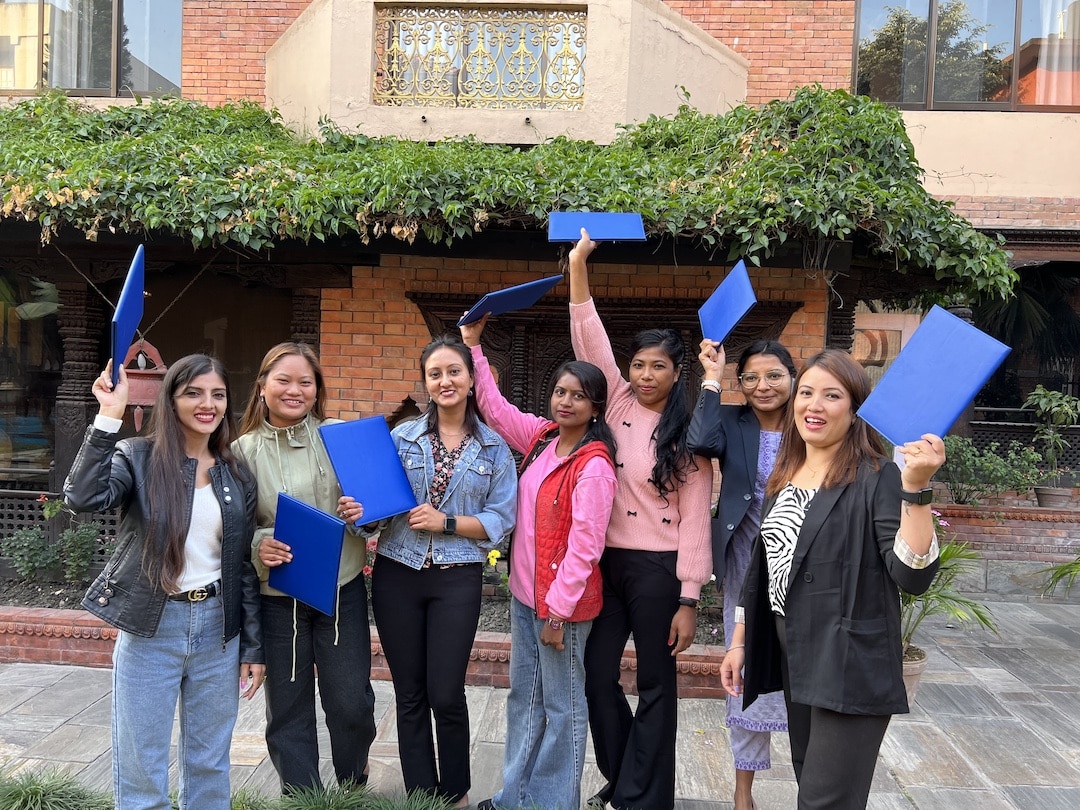 The event featured a learning-sharing session where the fellows highlighted their experiences and learnings of the fellowship program. They also presented their views on how the fellowship helped support their professional growth and expand their understanding of general and local governance. They also provided recommendations to the program on ways to make the fellowship program better. In October 2022, SNGP onboarded a new cohort of fellows who have started working at the respective municipalities.
Speaking at the ceremony, Kavitha Kasynathan, head of development at the Embassy of Australia in Nepal, congratulated the fellows on their graduation and said, "I found your observations on the local government – its functioning and challenges – very insightful. I am happy to know about the skills that you have learned and the confidence that you have built."
Similarly, the Foundation's Deputy Country Director Preeti Thapa, said, "I would like to congratulate you all. Since you are the first cohort of fellows, you will always be special to us. We hope you can use the knowledge you've gained from the fellowship to accomplish bigger objectives in your life. You all serve as role models for other young girls and women in your community; you all are leaders… keep leading. Keep learning and doing good work".
The Asia Foundation implements SNGP in Nepal under a strategic partnership with the Australian Department of Foreign Affairs and Trade (DFAT).
2023 Lotus Leadership Awards
Join us in New York on April 26, 2023, to honor Gloria Steinem, Google.org, and HAkA.