The First National Innovation Conference in Nepal: Rooting the Innovation and Shaping the Future
Program Year: 2023
On January 24, 2023, the First National Innovation Conference provided a platform for stakeholders in Nepal to exchange policy ideas and stimulate dialogues on inclusive innovations to support social and economic development. The Asia Foundation's Data for Development (D4D) program in Nepal organized the event in collaboration with The Nepal Academy of Science and Technology (NAST), the Robotics Association of Nepal (RAN), and NAXA and included an exhibition featuring innovations from all over the country.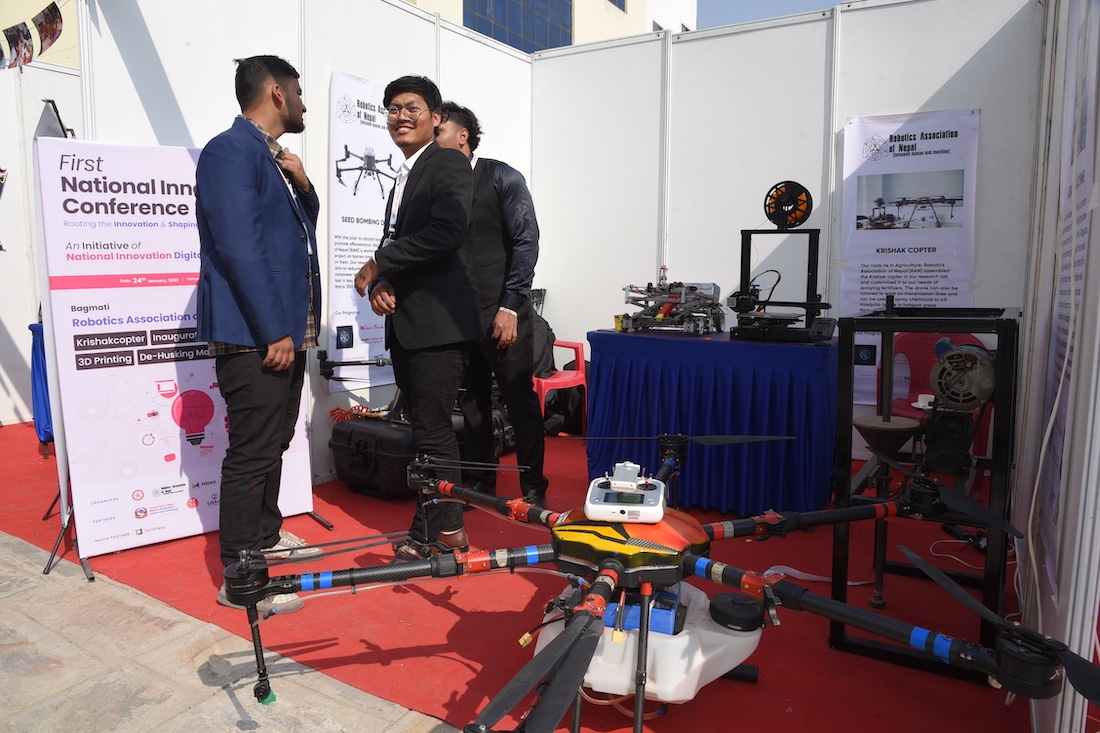 After inaugurating the conference, Minister of Education, Science, and Technology, Shishir Khanal emphasized the need for the country to work toward fostering innovation, saying "technology is the way of the future." Khanal further said that the ministry is committed to creating an enabling environment for innovators in Nepal. The conference also featured keynotes from Oliver Tian, vice president of the Global Robotics Cluster, and R. Ramanan, former mission director of Atal Innovation Mission, National Institution for Transforming India.
The four panels of discussion covered the following topics:
Excavating National Science, Technology, and Innovation policy 2076: How to encourage policymakers to remove obstacles and improve policy through appropriate changes.

Redefining innovation to unlock economic growth: Finding ways to use innovation in different sectors to drive overall economic growth.

Exploring innovation areas: Discussion on identifying sectors where innovation can improve efficiency, reduce costs, and improve outcomes.

Building an innovation ecosystem for sustainable existence: Evaluating the current ecosystem and identifying areas of improvement to create a sustainable innovation environment
In the fourth panel discussion, D4D Project Director, Sajana Maharjan Amatya, emphasized the necessity of a sufficient budget for research and development to sustain Nepal's innovation ecosystem. "We need to foster a culture of innovation to draw the younger generation into this ecosystem."
The Asia Foundation's President and CEO, David Arnold, highlighted the importance of innovation, "By fostering innovation, we can advance the cause of sustainable development. The various factors that affect the expansion of innovation are the creation of a suitable environment, access to technology, suitable digital device use, and human capital."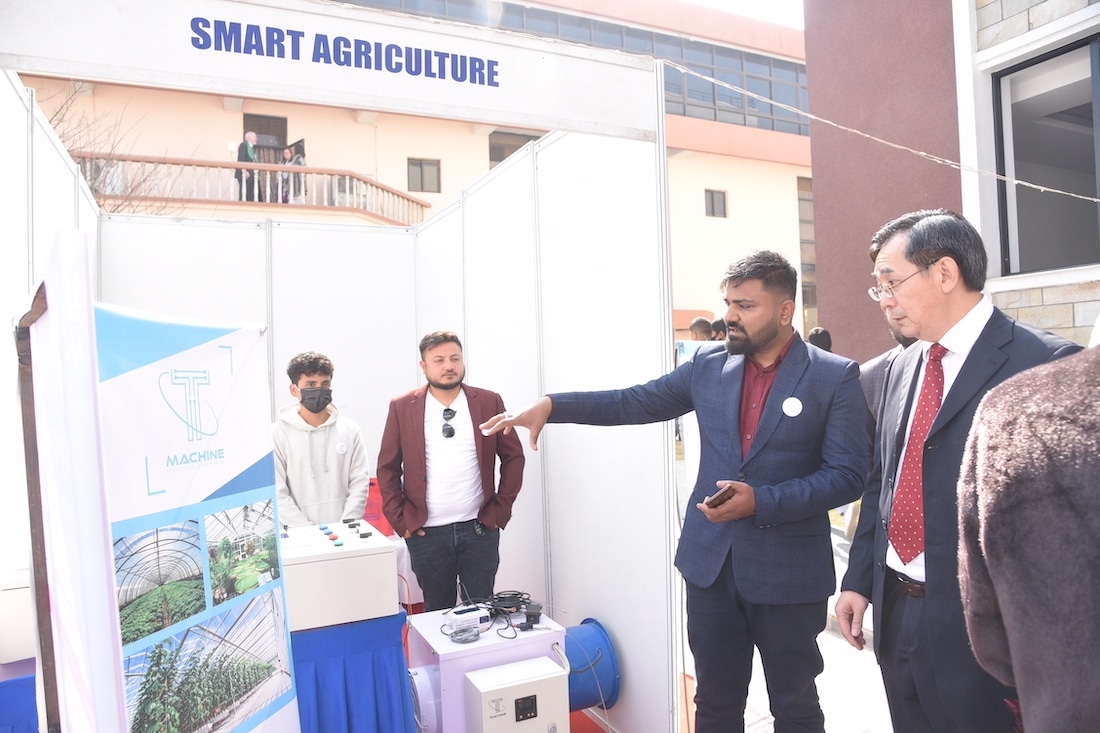 The exhibition at the event included 20 stalls showcasing outstanding innovations from all seven provinces of Nepal. Some of the stalls' remarkable innovations included e-bikes, humanoid e-bikes, smart agriculture, voting machine, mushroom climate control system, and nep-satellite, among others. Academics and students in large numbers attended the exhibition.
Nepal Academy of Science and Technology [NAST] laid the foundation for open innovation network via National Innovation Digital Network (NIDN) platform that allows for co-creation and collaboration between different stakeholders to harness the local innovation ecosystem.
The D4D program, which aims to strengthen data and information ecosystems in the provincial and local spheres, is implemented by the Foundation in partnership with Development Initiatives with funding from UKaid. 
The Asia Foundation Supports Leaders for a Better World