The Asia Foundation Hosts Accelerate Women's Entrepreneurship and Access to Capital Workshop in Phnom Penh
On January 24, 2023, The Asia Foundation hosted the Accelerate Women's Entrepreneurship and Access to Capital project closing workshop. The project was funded by the Visa Foundation and implemented from February 2021- January 2023. The project's main objective was to promote inclusive economic growth by supporting women-led small and micro businesses (SMBs) in Cambodia and the Philippines to access markets and capital to grow their businesses.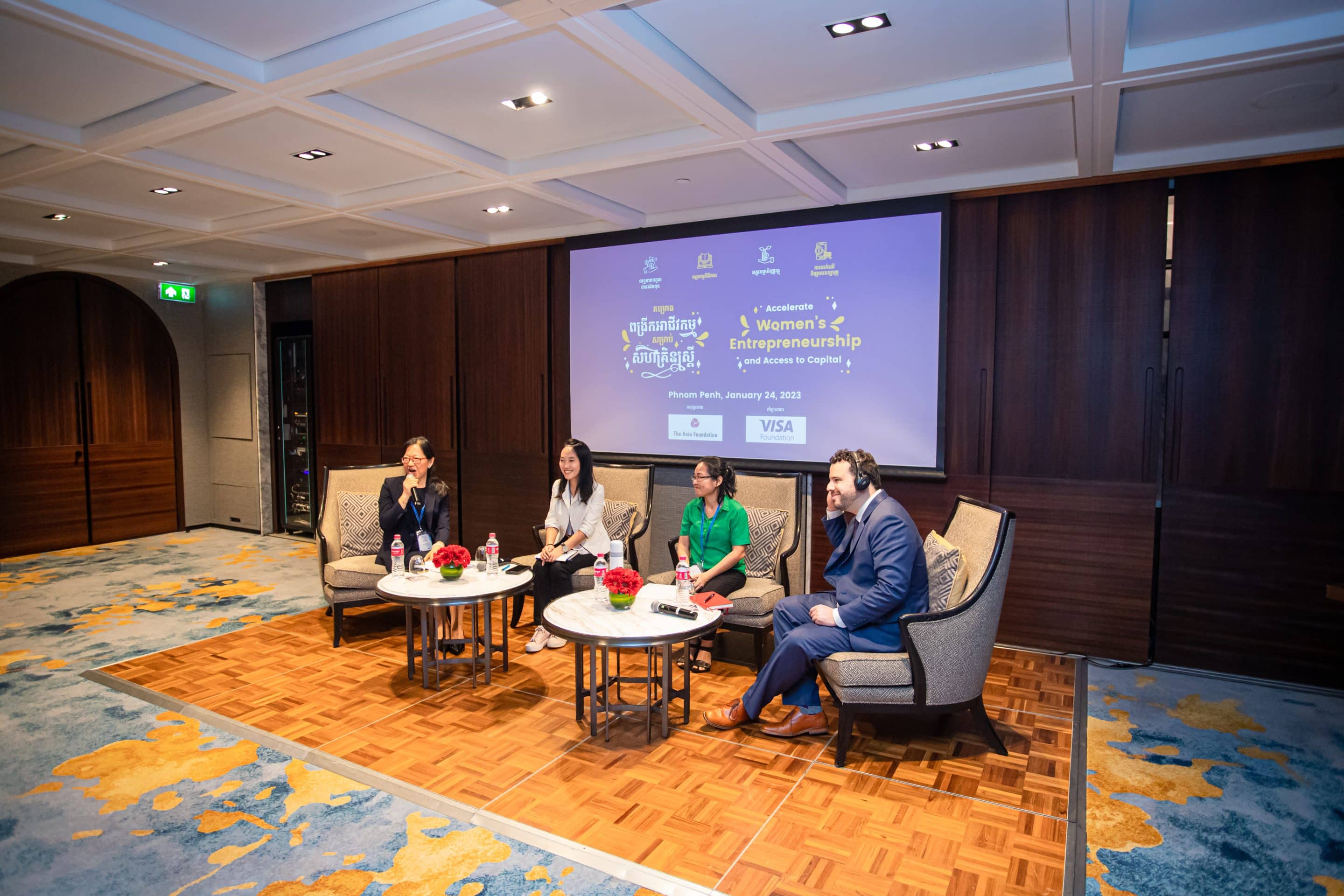 In Cambodia, the project supported over 800 women entrepreneurs from Phnom Penh and 12 provinces to access capital and grow their businesses by providing digital skills and financial literacy training, business skills, financial planning, and support to access online markets through existing e-commerce platforms. The project also linked women entrepreneurs with financial institutions and services and worked with capital providers to better facilitate and meet their needs.
Over 45 SMBs and additional participants from the government, financial institutions, associations, and e-commerce companies participated in the meeting. The workshop discussed and shared the project's achievements, key findings, challenges and gathered input on a working paper focused on advancing women's access to capital and the online market. Significant learnings from the project demonstrate how critical it is for women SMBs to learn more about bookkeeping, the value of digital and online transactions, access to capital, social media uses, and access to high-speed internet and smart mobile technology to enable e-commerce transactions.
SMBs and other stakeholders applauded the project and workshop for taking a closer look at the barriers women entrepreneurs face and identifying solutions to benefit and grow their businesses and entrepreneurial opportunities.
2023 Lotus Leadership Awards
Join us in New York on April 26, 2023, to honor Gloria Steinem, Google.org, and HAkA.