Understanding the "Care Economy"
April 19, 2023
If all the world's care workers were one national economy, it would be among the largest, in hours worked, in the world. It would also consist mostly of women, and they would be mostly unpaid.
In Asia and the Pacific, as in much of the world, tradition consigns the care of children, the sick, and the elderly to mothers, wives, and daughters, and these unpaid obligations perpetuate inequalities in work, society, and the home, depriving women of their own human flourishing and their countries of a big chunk of potential GDP.
Yet, care work is also a cornerstone of economic and social life.
In this edition of the InAsia podcast, the Foundation's Ankita Panda and Ikram Abdullah discuss the tangle of cultural and economic issues that define the "care economy."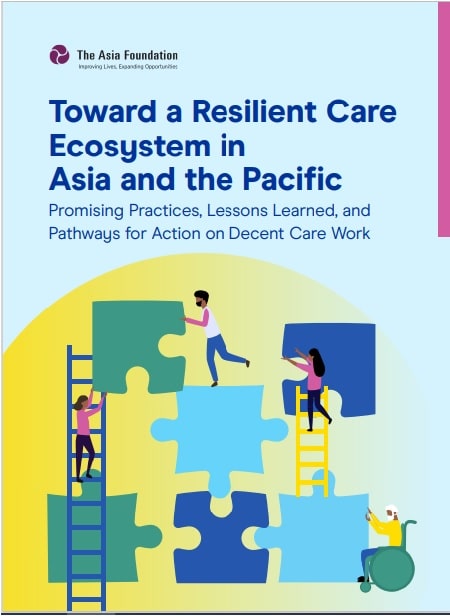 Read the report Towards a Resilient Care Ecosystem in Asia And the Pacific: Promising Practices, Lessons Learned, and Pathways for Action on Decent Care Work.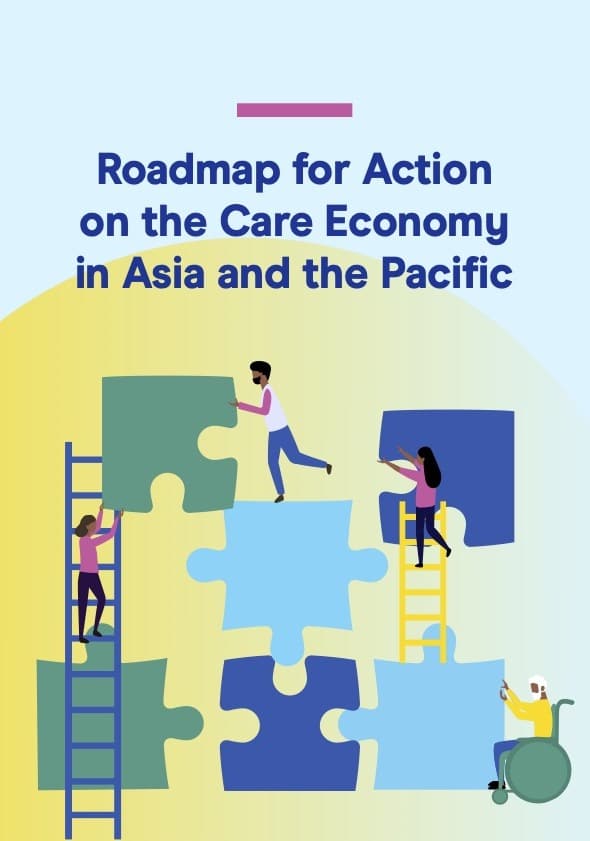 Read the report Roadmap for Action on the Care Economy in Asia and the Pacific.
About our blog, InAsia
InAsia
is a bi-weekly in-depth, in-country resource for readers who want to stay abreast of significant events and issues shaping Asia's development, hosted by
The Asia Foundation
. Drawing on the first-hand insight of renowned experts,
InAsia
delivers concentrated analysis on issues affecting each region of Asia, as well as Foundation-produced reports and polls.
InAsia
is posted and distributed every other Wednesday evening, Pacific Time. If you have any questions, please send an email to
[email protected]
.
Contact
For questions about
InAsia
, or for our cross-post and re-use policy, please send an email to
[email protected]
.
The Asia Foundation
465 California St., 9th Floor
San Francisco, CA 94104
2023 Leaders on the Frontlines
Join us in San Francisco on October 12, 2023, to honor Niwat Roykaew.