EMERGE Program Drives National Policy Change Around LGBTQI+ Rights
In the Philippines, the Empowered Movements for Rights and Gender Equality (EMERGE) program is coalition-building with several grassroots lesbian, gay, bisexual, transexual, queer, and intersex (LGBTQI+) organizations to build momentum for national policy change and implementation of local-level anti-discrimination ordinances to promote an end to violence, and discrimination of LGBTQI+ persons.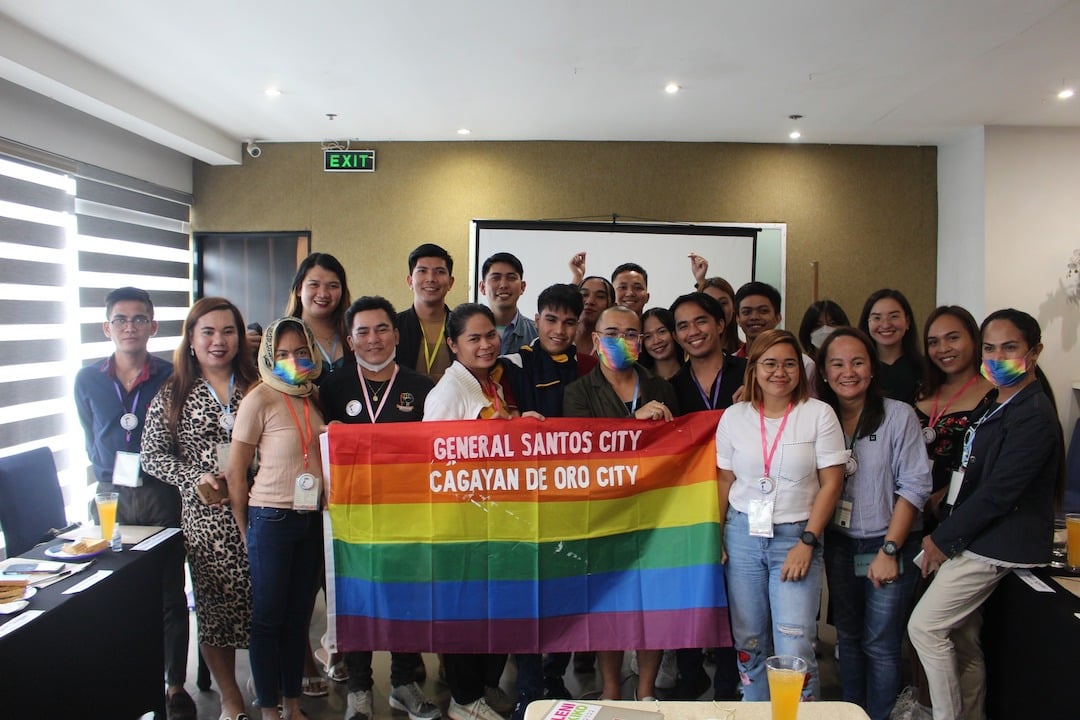 EMERGE's partner organization Babaylanes launched Balangaw ("rainbow" in Cebuano), a one-stop resource center on LGBTQI+ rights, sexual orientation, gender identity and expression, and sex characteristics (SOGIEC) education, and updates on equality and anti-discrimination legislation.
EMERGE's partner organization Lagablab produced and released their first campaign video for the passage of the SOGIESC Equality Bill, a crucial piece of legislation that has been pending in Congress for over 22 years. The key message of the campaign is: "Everyone deserves a safe and accepting community."
Another EMERGE partner, the De La Salle – College of Saint Benilde (DLS-CSB) School of Deaf Education and Applied Sciences, has developed a glossary of 42 terms on LGBTQI+, SOGIESC, and human rights concepts in Filipino Sign Language (FSL). They are currently shooting videos corresponding to these terms, which will be integrated into their FSL Buddy mobile application.
Two of EMERGE's partners have also conducted various forums to raise awareness and support for the passage of equality and anti-discrimination legislation. The Ateneo Public Interest and Law Advocacy Center (APILA) conducted two Pakighinabi ("exchange of views" in Cebuano) sessions in General Santos City, South Cotabato, and Cagayan de Oro City, Northern Mindanao as part of their project, The Traveling Yogyakarta Flag. The University of the Philippines Gender Law and Policy Program's (UP GLPP's) conducted its first Regional Conference entitled "The Path towards an Anti-Discrimination Law: A Regional Conference on Issues, Challenges, and Strategies," focusing on stakeholders in the Luzon area. Through these activities, they hope to improve lobbying strategies and expedite the passage of such legislation.
The Asia Foundation Supports Leaders for a Better World