¶ Increase Environmental Resilience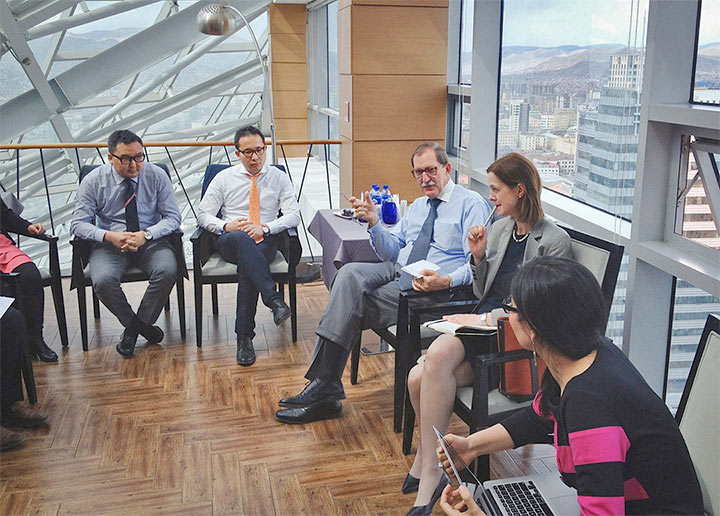 President David Arnold meets with young leaders in Ulaanbaatar, Mongolia, during the 5th Freedom Online Conference.
Chairman David M. Lampton and Lotus Circle 2016 Honoree, First Lady of the Islamic Republic of Afghanistan Mrs. Rula Ghani, at the sixth annual Lotus Leadership Awards Gala in New York City.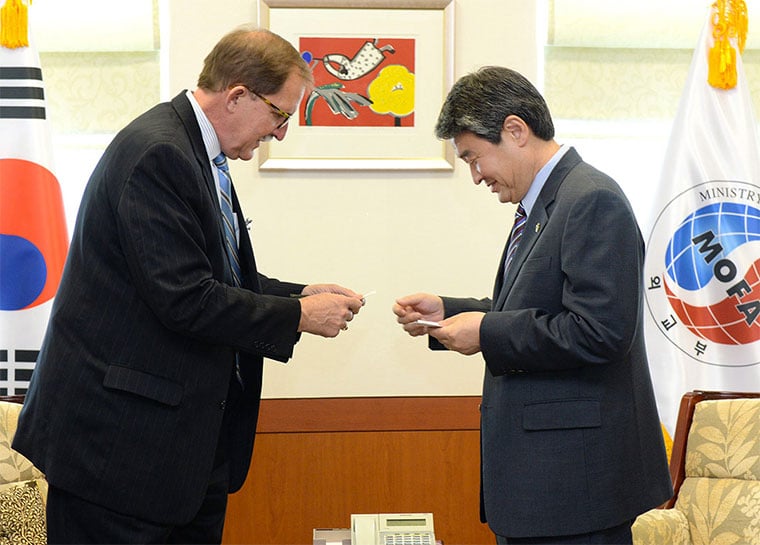 President Arnold meets with Korea's First Vice Minister of Foreign Affairs Mr. Cho Tae-yong in Seoul.
LETTER FROM THE CHAIRMAN AND PRESIDENT
Asia's rise has been dramatic, with unprecedented economic growth and investment, expanding access to information, and an explosion of savvy technology users. But new obstacles are emerging in some parts of the region, alongside enduring challenges: a narrowing of space for civil society; increasing insecurity; large-scale human migration; an epidemic of violence against women; and climate change that threatens food security and political stability. These challenges are made worse by weak governance and institutions, a lack of political will, and declining international resources. In 2016, The Asia Foundation's work has never been more relevant.
This year the Foundation conducted a year-long examination of our unique approach and future directions, called TAF2020. We are pleased to report that The Asia Foundation, now more than ever, is well-positioned to improve lives and expand opportunities across Asia. Our strategic planning process concluded with a new framework that will guide our efforts to address the critical issues facing Asia in the 21st century, and we are committed to engaging our longstanding networks, forging strategic partnerships, nurturing rising leaders, and leveraging new technologies to bring about transformative impact.
Change requires extraordinary individuals, organizations, and institutions. It also requires a catalyst, a convener, and a consensus-builder. Our ability to ensure that Asian reformers are equipped with the tools, skills, and resources they need to realize a more peaceful, just, and thriving Asia has long distinguished the Foundation. Our network of 18 country offices and unique funding model, which includes U.S. philanthropists like The Lotus Circle, allows us to innovate, pilot, and adapt in some of the most dynamic and challenging settings. It's our long-term view and deep history, paired with an iterative approach, and an ability to respond rapidly to opportunities and challenges that allowed us to create results over this past year.
An educated population is equipped to overcome poverty and injustice, and in Cambodia we crowdfunded a brand new digital library platform in Khmer and English on low-cost Android tablets. In Pakistan, where deadly attacks against religious minorities are growing, we launched an early warning system in 10 districts of human rights defenders that successfully prevented dozens of deaths. 
In Thailand, where shrimp and seafood processing is a multi-billion dollar export industry, we discovered that enforcing the legal rights and protections of migrant children under Thai labor law would actually strengthen the Thai economy—if government, industry, and civil society work collaboratively. And in Washington, we presented our annual Survey of the Afghan People at a crucial moment for Afghanistan, as a new unity government works to protect the fragile progress the country has made.
A flourishing Asia requires our support of rising leaders, like our 2015 Asia Foundation Development Fellows. They include Sha Elijah Dumama-Alba, who, after studying law in Manila, has returned to her homeland of Cotabato City in Mindanao, the Philippines. Despite the challenges, she is deeply committed to a self-governing Muslim majority political entity and enduring peace, instead of the region's long, bloody war. And Ritesh Singhania who is personally tackling climate change and energy challenges in India head-on by working with a social enterprise in the Indian Himalayas to generate clean electricity from the region's plentiful pine leaves — the world's very first pine needle-fed power plant is already impacting more than 50,000 lives.
The critical issues facing Asia have consequences within the region and across the globe. Together with young visionaries like Ritesh and Sha Elijah, we see a future of peace, prosperity, and inclusive development.
David D. Arnold
President
David M. Lampton
Chairman of the Board and Executive Committee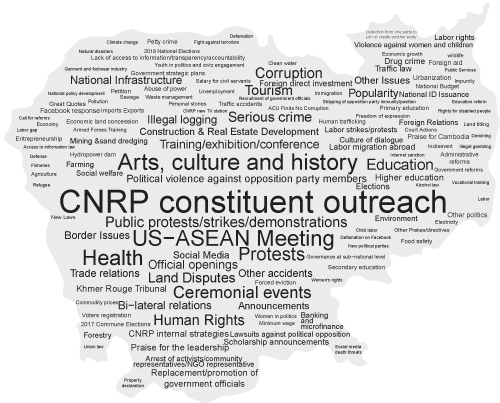 CAMBODIA
Amplifying citizen's voices on social media
According to the 2015 Mobile Phones in Cambodia study, supported by The Asia Foundation, one-third of Cambodians are online and growing by 30% per year. Much of the online growth is based on smartphone penetration, where two out five Cambodians now own one. Perhaps more importantly, the bulging youth demographic increasingly aspires to connect to each other and the world outside of Cambodia. The study found young people are turning toward online platforms like Facebook (31% of Cambodians reported having a Facebook account) to meet people, get news, voice opinions, and discuss critical issues facing the country. In fact, Facebook and the Internet now rivals the radio as second most important source of information behind TV. For the 60% of Cambodia's population that is under 30, social media is also an increasingly important forum for civic debate. However, understanding what issues are most important to people has remained elusive. In order to turn citizens' priorities on social media into public policy, The Asia Foundation developed a new way to gauge the discourse on social media. We systematically tag posts across seven media pages, two politicians, three government agencies, and two political parties' Facebook pages on a daily basis. The monthly "Facebook Cambodia Civic Insights" report offers a window into Facebook, providing the topics and content people engage with most. Over time, the data collected is revealing trends in the political, social, and economic issues in the country—a valuable listening post for policymakers, development partners and the private sector to assess and address citizens' priorities for reform.

MONGOLIA
Increasing environmental resilience with green development
Ulaanbaatar is the capital and political, business, and cultural center of Mongolia and an engine of job creation and economic development. But the rapid rate of urbanization could negatively affect its livability. In 2015, we supported efforts of the Capital City Governor and Mayor of Ulaanbaatar to develop and operationalize a Green Development Strategic Action Plan for Ulaanbaatar 2020 including conducting public surveys and in-depth consultations, and identifying specific challenges and goals to make the city environmentally sustainable with inclusive growth and a safe, healthy living environment. Our office convened experts on environment, economic growth, good governance, gender, and regional cooperation. The plan's framework was presented by Bat Erdene, Vice Governor for Environment and Green Development during the Northeast Asia Mayors' Forum Thematic Meeting on Urban Green Growth (NEAMF), with mayors, vice-mayors, and delegates from 10 cities in Northeast Asia participating. After two days of lively discussion, the leaders agreed on a communiqué that the Capital City Governor and Mayor of Ulaanbaatar, Bat-Uul Erdene raised during the COP21 global environment and climate change conference in Paris. This successful initiative has provided a springboard for both the city of Ulaanbaatar and our office to move forward together and realize a green Mongolian capital city.
MYANMAR
Increasing citizen participation and voice using technology
The 2015 general elections were a milestone in Myanmar's transition to a more democratic state. But the vast majority of the 32 million voters in Myanmar were voting for just the first or second time ever, and possessed little or no access to information about the more than 6,000 candidates and 91 political parties. A landmark survey we conducted in Myanmar in 2014 revealed just 12 percent understood how the president was elected, and most had little knowledge of government institutions and processes. Working closely with local software developers, civil society partners, and the Union Election Commission, we created the MaePaySoh (Let's Vote) API, an open-source, public, cloud-based database detailing biographical information on all of the candidates, FAQs about the elections and government institutions, leadership information, and policy platforms of all political parties. Then, we held a "Hack Challenge" engaging over 130 local Myanmar developers to produce 31 mobile and web applications for voters using the data. For two weeks, 23 teams of developers worked long hours, coding through the night. The top prize went to Team PopStack, who developed an elegant, easy-to-use app allowing voters to use their current location to determine the candidates running for office. Launched a month before Election Day, the apps were embraced by the public, government, civil society organizations, the media, and the private sector, resulting in more than 12 million requests for information from the MaePaySoh database in the weeks leading to Election Day.

PAKISTAN
Early warning system protects minority rights
Brutal attacks against Pakistan's religious minority communities are on the rise. In recent years, we launched an innovative early warning system that ensures timely surveillance of anticipated threats and violence in 10 districts across the country where religiously motivated violence is potentially high. We created a network of 500 committed human rights defenders and, as a result, 60 potential attacks against religious minorities were averted over two years. We also helped to establish and support the REAT (Rights of Expression, Association, Assembly and Thought) Network, a group of Pakistani NGOs focusing on policy affecting minority communities—for example, hate speech, forced conversions, and misrepresentation of religious communities in educational curricula. The REAT Network supported a Bill for the establishment of a National Minority Rights Commission.
Minorities here are often the underdog, and can be treated with impunity. We borrowed an idea from disaster response strategies, setting up an "early warning system" in places with a history of some tension. We trained a group of human rights defenders, local people who work on a voluntary basis—they are approached if there is some kind of dispute involving people of different faiths. They then try to mediate to prevent incidents from becoming a crisis and to help get a just settlement. Gareth Aicken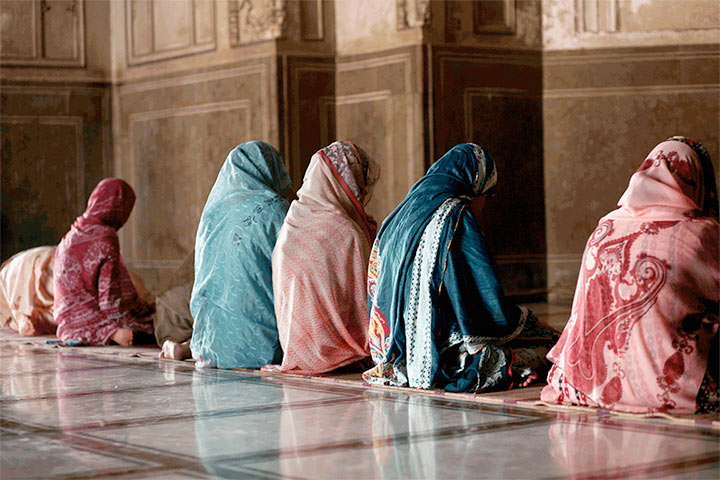 SUCCESS STORY: In the Chiniot district of Punjab, a REAT team asked the head of a local mosque, notorious for speaking against religious minorities, to hold meetings with them. REAT members discussed core values of human rights, dignity, humanity—and the responsibilities of individuals to protect one another, regardless of religion. Since these meetings, this religious leader has used Friday prayers and his sermons to talk openly about interfaith harmony and he has himself resolved new conflicts targeted at religious minorities.
PHILIPPINES
Catalyzing lasting peace
The Asia Foundation works in some of the most entrenched conflict zones, complex political situations, and challenging geographies in Asia, and the goodwill we have earned over decades among local civil society groups, government officials, diplomats, and activists allows us to function as both catalyst and contributor. In Mindanao, we are supporting a landmark peace process between the government and the Moro Islamic Liberation Front. Our role as a trusted, neutral actor and member of the Third Party Monitoring Team has uniquely positioned us to significantly improve the credibility of a peace agreement. At the community level, in 2015 we supported the reconciliation of six violent, feuding clans that cost hundreds of lives on both sides. While legislation to implement the agreement stalled in Congress in early 2016, we will work with the new administration taking office mid-year to promote the continuity of the search for peace.
Experience and trust make it possible for the Foundation to be in a sensitive area like peace negotiations. The fact is, we have worked for nearly 20 years on local community conflicts in Mindanao—and we help resolve them.
Steven Rood

SRI LANKA
Respecting language rights to help sustain peace
Language remains a strong dividing force here, as Sri Lanka strives to secure the peace dividends following the cessation of the protracted civil war. The introduction of a Sinhala-only policy in 1956 set the stage for minority communities in Sri Lanka to develop long-standing grievances and a sense of discrimination, especially in matters of governance that lingers to this day. Though Sri Lanka's trilingual Official Languages Policy requires that Sinhala and Tamil languages have equal standing in government communication, with English as a link language, this is seldom followed in practice. The Asia Foundation has been working to assist the Government of Sri Lanka to overcome destructive linguistic divisions while planning for and delivering public services. During 2013-15, we supported the creation of innovative service delivery models in 14 public institutions located in multi-ethnic locations, including local governments, police stations, and teaching hospitals. At Trincomalee Base Hospital in the war-affected Eastern Province, we helped introduce trilingual signage and prescription medicine packets with easily readable trilingual instructions. Our efforts have provided a blueprint that can be replicated across the country.
Our vision is to see a socially cohesive, economically resilient, and politically plural Sri Lanka emerge out of the shadows of decades of violence and mistrust. We see a central and decisive role for language in this healing and grafting process. 
Dinesha De Silva

THAILAND
Revealing hazards faced by migrant child workers in Thailand's shrimp processing industry
Land-based shrimp and seafood processing are crucial to Thailand's multi-billion dollar seafood industry, with Thai exports bound for dinner tables across the world. The shrimp processing industry employs 700,000 workers, 80% of whom are migrants—the majority from Myanmar. To understand the hazards and vulnerabilities faced by the industry's youngest workers, the Foundation partnered with the International Labour Organization in conducting a research study on Migrant and Child Labor in Thailand's Shrimp and Other Seafood Supply Chains, which received wide international media attention. We found that children working in shrimp processing are more frequently exposed to workplace hazards than those in other industries, are twice as likely to incur injuries, and are largely unaware of the labor laws intended to protect them; and that one-third of migrant children in the industry do not attend school. We also found significant differences in adherence to labor standards and oversight between processing operations that are part of export-oriented value chains and those that serve the domestic Thai market. In response to these and other issues, we recommended a series of practical policy measures and other actions that could be taken by government, industry, and civil society to ensure safer working environments for workers of legal working age; improved working conditions for all workers irrespective of their legal status in Thailand; and improved access to education for children that are required by law to be in school rather than working.
Migrant workers fill an important workforce gap in a sector of tremendous importance to the Thai economy. For migrant children, and particularly those who are undocumented, physical security, awareness and enforcement of legal rights and protections under Thai labor law, and access to legally guaranteed education entitlements, must shift from aspiration to reality. Kim McQuay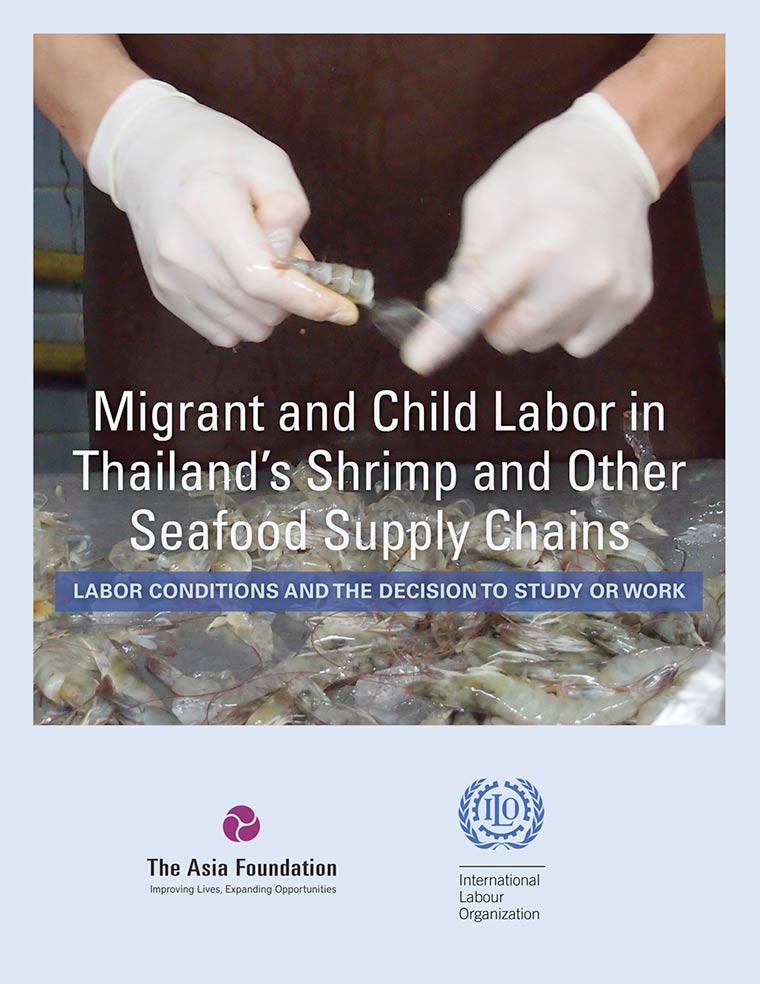 TIMOR-LESTE
Creating more equitable, accessible and effective systems of justice
For many Timorese on this newly democratic island, police officers for a long time were regarded with apathy, resentment, or opposition. With minimal access to courts and a lack of police presences at the village level most people rely on customary justice to maintain peace. We have been working consistently since 2008 to decentralize policing to the suku, or village level, and institutionalize community policing as a core philosophy across all of the criminal justice system's operations in order to create lasting peace and stability. We are a recognized leader in many parts of Asia in improving the quality and credibility of policing by promoting genuine cooperation between police officers and citizens and strengthening the linkages between traditional and formal justice. Our efforts are part of a larger national strategy in Timor-Leste to strengthen and institutionalize good governance and policy, eliminate violence against women, and promote peace and justice, and we are working at the policy level to support development of policing policies, standard operating procedures, and budgets. In 2015, we expanded the coverage of the Community Police Councils to 123 villages, the rollout and training of suku police officers, and the expansion of Municipal Security Committees into 11 out of 13 municipalities in the country. Initially, the leadership of the national police service had been skeptical of the community policing model in the urban context of Dili, but by the end of the year, seeing the success across the country, they agreed to formally establish community police councils as well as a Municipal Security Committee to oversee community policing performance and strategy in the capital.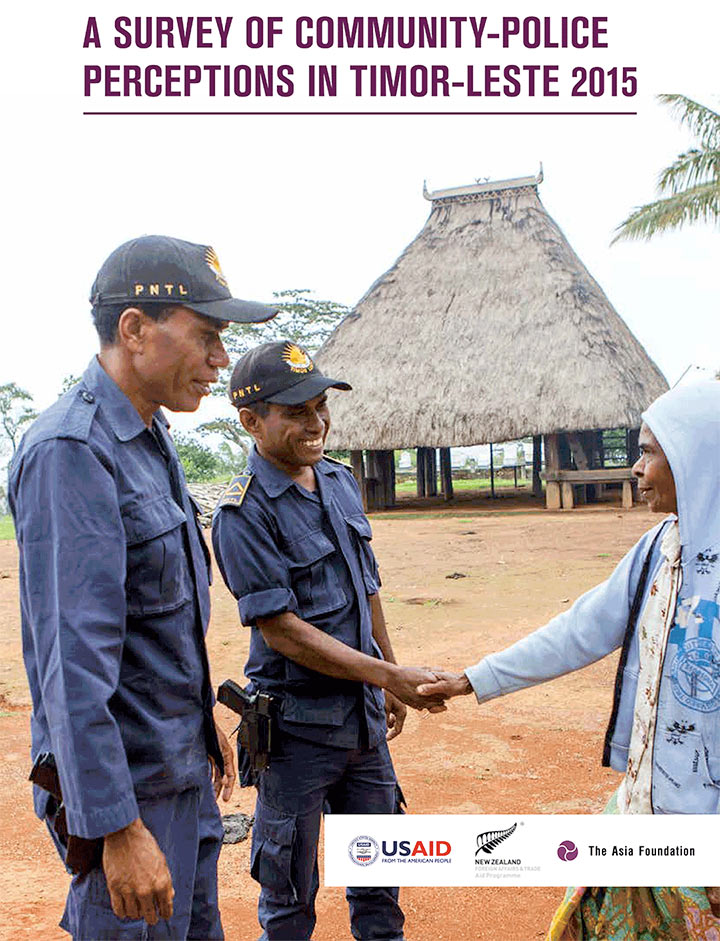 How would you describe the security situation in your locality compared to the previous years?
2013 & 2015 – GENERAL PUBLIC – NATIONAL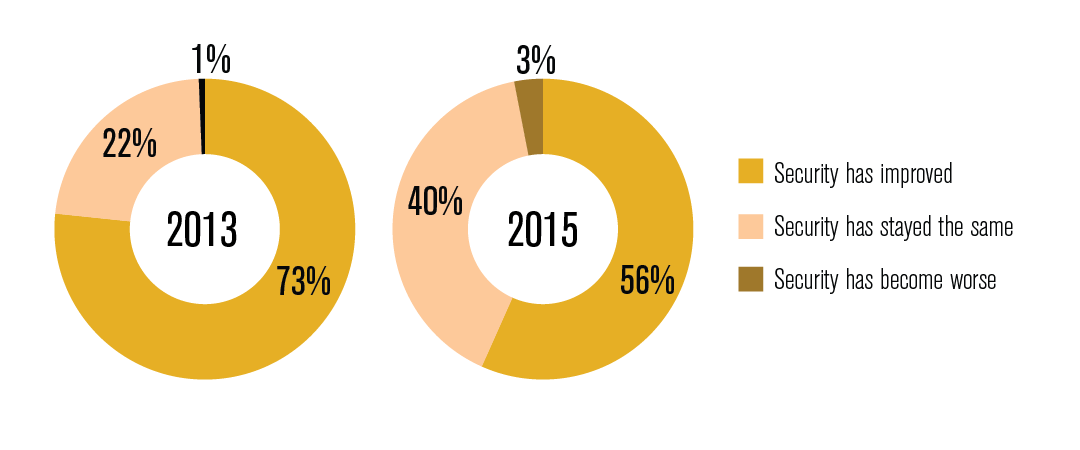 Have you ever heard the term 'community policing'?
2013, 2015 – GENERAL PUBLIC & COMMUNITY LEADERS – NATIONAL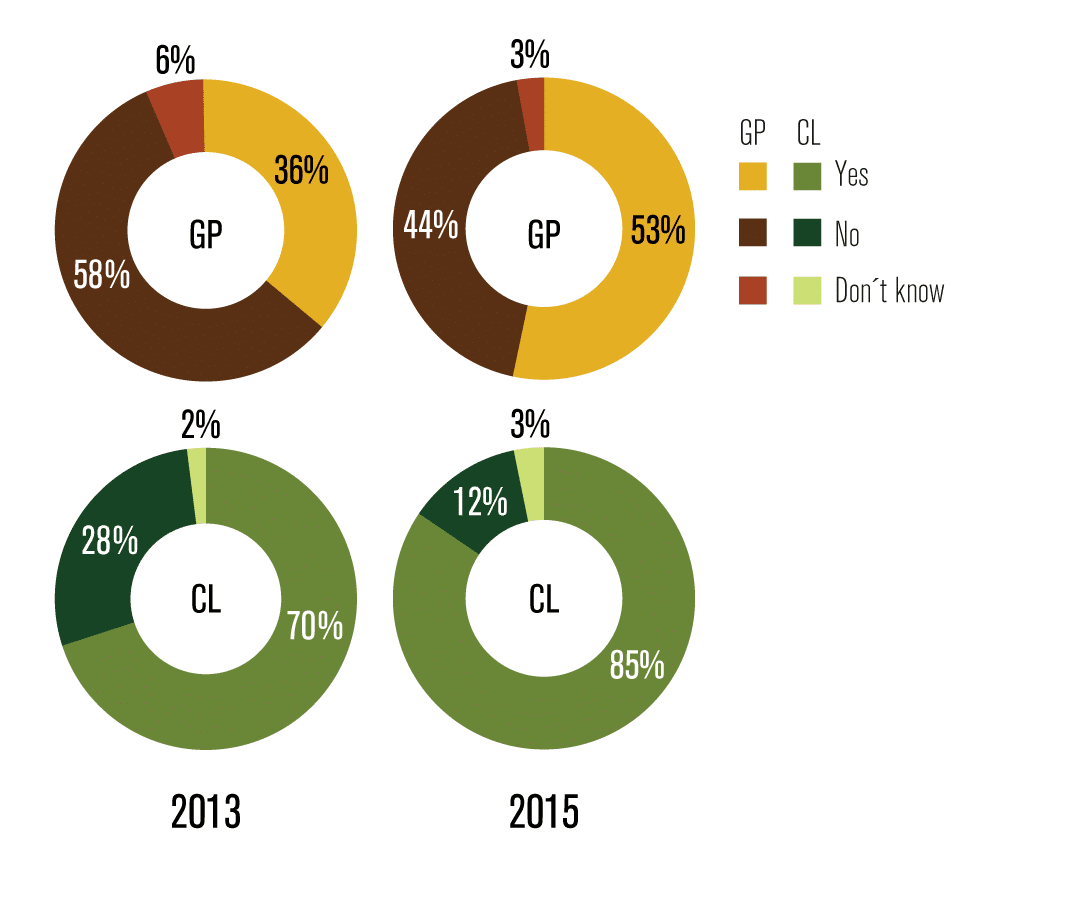 (Dari) Women are our daughters, sisters and mothers. Violence against women is violence against all of us and is violence against humanity.
(Pashto) Women are our daughters, sisters and mothers. Violence against women is violence against all of us and is violence against humanity. Violence against women has negative and harmful impacts on all of us.
Radio Public Service Announcement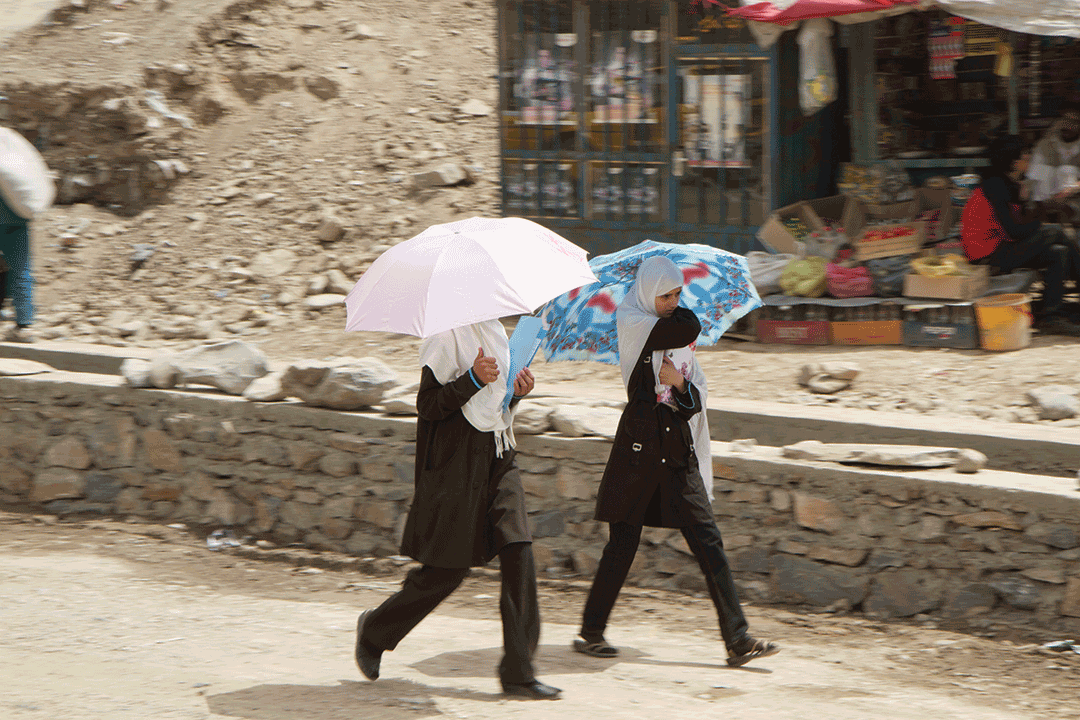 AFGHANISTAN
Advancing women's rights and social justice
In our most recent annual Survey of the Afghan People, we found Afghan women are increasingly aware of their rights and know which institutions to contact in a domestic conflict, but views remain mixed on whether or not women should decide on their own when voting, or be allowed to work outside the home. The rights, opportunities, and security of women are priorities across all of our offices, and we are aware that women's recent gains in Afghanistan are fragile and must be protected. Through our most recent projects we've trained over 8,000 Afghans in 17 provinces on women's rights and the Law on Elimination of Violence against Women. A unique dimension of one of these projects included a call center, promoted through radio PSAs, offering counseling and referrals to more than 1,000 callers a month. We also engaged 904 religious and other community leaders during 42 community dialogues; these groups then engaged with their communities to promote women's rights.
BANGLADESH
Engaging religious leaders and civil society to empower women
Bangladesh ranks among the highest in the world for violence against women, and many cases go unreported. 2015 marked the completion of an innovative program that engaged religious leaders and their wives to "Reduce Violence against Women" in Bangladesh, funded under the Foundation's institutional partnership with the Australian Department of Foreign Affairs and Trade (DFAT). In Bangladesh, religious leaders enjoy high levels of trust, and The Asia Foundation has a successful track-record of engaging well-respected community and religious leaders into our programs. At the end of the project, participants reported that rates of physical violence had dropped significantly.
The Lotus Circle
, a community of individuals committed to making change in women's lives through The Asia Foundation's Women's Empowerment Program, generously provided the capital necessary to continue the initiative with a focus on women's economic participation. We shared the Foundation's successful efforts in engaging religious leaders more broadly at the "Human Rights Defenders Forum" in Atlanta, which was hosted by the Carter Center and attended by former President Jimmy Carter, and the UN Commission on the Status of Women in New York.

INDIA
A regional approach to women's economic empowerment
Women's empowerment is a core focus of The Asia Foundation, and in India we are working to promote women and women as entrepreneurs across the South Asia region. Last year, our office concluded a successful two-year project to advance both women's economic empowerment and regional trade between women entrepreneurs in five countries. The South Asia Women's Entrepreneurship Symposium, or SAWES, developed the abilities and networks of women, promoted trade, and pushed for policies that support women entrepreneurs. We developed an online portal, 
www.sawes.org
, which lists regional trade laws and policies; country-specific laws on exports and imports; and a database of trade organizations. For impact, the portal also acts as an online marketplace for women to showcase their products. The Foundation continues its engagement with the SAWES network by continuing to manage the portal and a Facebook page, now a hub for more than 30,000 participants and aspiring entrepreneurs.
The Asia Foundation was early to look at issues regionally. Regional work depends a lot on networks, connections, and the flow of information; and we are uniquely positioned with multiple offices across South Asia to deploy those assets. This project is an example of how we link a national priority to regional opportunities. First, in order for women to be economically empowered, they must be economically independent in their own communities. Second, to have a significant impact on the economy, their entrepreneurship needs to grow within and beyond the borders. Today, 95 percent of all goods traded in South Asia go out or into South Asia—but not within South Asia. We successfully connected South Asian women across borders through very inexpensive technology to develop a business-to-business web portal to facilitate networking, access to markets, and information sharing.
Sagar Prasai
THE LOTUS CIRCLE
Activist philanthropists raise awareness, empower women across Asia
The Lotus Circle
supports The Asia Foundation's crucial work to empower women by expanding economic opportunities, increasing their rights and security, and promoting their participation in political and public life. Last June in New York the Lotus Circle hosted the fifth annual Lotus Leadership Awards Gala to honor Sheryl WuDunn, the first Asian-American reporter to win a Pulitzer Prize, and Dr. Ranjana Kumari, Director of the Center for Social Research, a groundbreaking leader in the women's rights movement in India. The Gala is a high-profile event to honor those making pivotal contributions to empowering women in Asia, and where global leaders, activists, and philanthropists convene annually to catalyze awareness and action. Lotus Circle members meet throughout the year to discuss opportunities and challenges facing women and girls in Asia, and identify how the philanthropic community can support effective solutions. In 2015, Lotus Circle Advisor and Asia Foundation trustee Meredith Ludlow and her husband Marc Teillon announced a substantial gift to fund scholarships for disadvantaged girls in Vietnam. The gift was made in memory of Ms. Ludlow's father, who served with the 198th Infantry Brigade of the U.S. Army during the Vietnam War. Ms. Ludlow and Mr. Teillon have since visited Vietnam and have a passion for educating the next generation of women in fields of study that will fundamentally transform their opportunities and help shape the country going forward. An opinion-editorial by Ms. Ludlow appeared in 
The
Washington Post
.
£ Expand Economic Opportunity
BOOKS FOR ASIA
Taking libraries online for widest audience possible
Last year, we launched a children's digital library with Library For All called Let's Read! The first of its kind in developing Asia, the project harnesses the power of low-cost technology to put an incredible collection of local language and English books into the hands of children. We successfully piloted in five schools and two mobile libraries serving low-income Cambodian communities with KAPE and Sipar, leading local organizations. Each site is equipped with Android tablets loaded with Library For All's ebook platform and complementary reading programs developed by KAPE. In 2016, we expanded the pilot project with Mongolia's Ministry of Education, Culture, and Science to six public secondary schools in Ulaanbaatar's ger districts where students now have access to a wide selection of Mongolian and English ebooks. Among the guests at the launch event were Mongolia's Minister of Education and members of Parliament.
Indie band Dengue Fever endorses Let's Read! during the Foundation's crowd-funding campaign.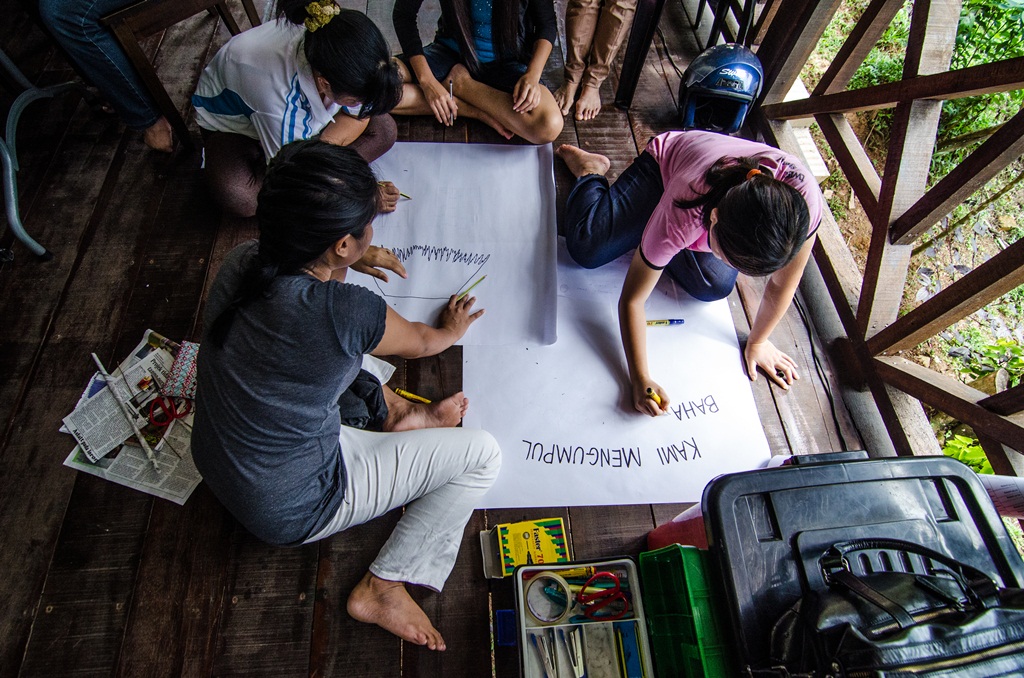 The Malaysian private sector sees tremendous value in our approach. Not only do we understand their needs, they are able to see immediate returns on their engagement. Herizal Hazri
MALAYSIA
Expanding economic opportunity to achieve inclusive development by 2020
Malaysia is expected to be a driver of Asia's rise over the coming decades and is actively engaged in reforms to achieve developed-nation status by 2020. We are a partner in helping the country transform and achieve inclusive economic development. Education, skills, and financial literacy will empower all Malaysians to share in future prosperity; to that end, we are focused on ensuring that young people from diverse backgrounds are able to participate in a growing economy by equipping them with financial literacy. Our youth-focused program has impacted nearly 6,000 children and young adults, with special attention paid to the disadvantaged. The Minister of Education has officially recognized the program as a Malaysian school extracurricular activity, and The Asia Foundation will be authorized to implement the program in every school in Malaysia. We are highly regarded in the private sector here—Pfizer and Texas Instruments funded earlier local activities—and we were proud to receive a special regional grant through J.P. Morgan's 2015 Asia Pacific Give-It-Away campaign, which highlights organizations that help create jobs and prepare workers for employment.

NEPAL
In the aftermath of earthquakes, addressing psychological trauma and livelihoods
The psychological damage left in the wake of a catastrophic event is as devastating as the physical damage. After the 2015 earthquakes, we responded to the mental health needs of survivors by establishing three temporary health camps in Mankha Village Development Committee (VDC) and three in Dhumthang VDC of Sindhupalchowk District, providing psychosocial first aid and medical care to 652 victims. Both locations were one to two hours walking distance from the main roads and only accessible by steep narrow paths prone to landslides. In collaboration with government health posts, 2,120 community members received group and individual counseling, including 578 children. We subsequently organized community orientations and trainings in six additional crisis-hit districts for 853 individuals. These activities improved skills among Nepalese relief staff and community health workers. In addition, we were focused on livelihoods. A lot of small businesses collapsed, literally. A teashop, or a sewing stall. To give them a sense that they could plan for the future, in a number of districts we started restoring people's livelihoods by providing pigs, goats, agricultural equipment, restarting shops and stalls.
¶ Increase Environmental Resilience

CHINA
Strengthening disaster management
The Asia Foundation has extensive disaster management knowledge in China, including how to prepare communities to avert disasters, and to plan for how to respond when disaster strikes. We are trusted to bring in technical experts to build capacity for communities, training institutions, and government agencies and to foster systematic changes in disaster management. Since 2006, we have worked with Chinese partners from governmental and nongovernmental institutions who believe that, in addition to swift government response to disasters, training citizens in thousands of local communities is essential to making the country more resilient. Recently, we supported the adaptation of an all-hazard training course for community members and organized an eight-day training workshop for 54 Chinese master trainers from national, provincial, and municipal agencies, who will disseminate their training to the community level. The training program, which originated in the U.S. three decades ago, was highlighted as an example of bilateral cooperation during the annual U.S-China Strategic and Economic Dialogue.
Chinese foundations and NGOs are also increasingly interested in responding to foreign disasters, believing that their own experiences at home, especially the devastating 2008 Sichuan earthquake, have prepared them to respond to disasters in other countries. The Asia Foundation is supporting these early efforts to increase NGO capacity in international humanitarian work and foster networking. April 2015's tragic earthquake in Nepal presented an opportunity to test their readiness, and major Chinese foundations crossed the border for the first time to respond to a foreign disaster. We sent two technical specialists to Nepal immediately to support their operation on the ground. Afterwards, we organized a seminar to share experiences and lessons with 20 major Chinese NGOs. And for sustained impact, we launched a two-year effort to build the skills and strategies of Chinese NGOs to respond to foreign disasters and increase the Chinese government's understanding of NGOs' role in international humanitarian aid.

INDONESIA
Using rule of law and governance to address deforestation and climate change
Indonesia has the third largest area of tropical forests in the world, and ranks among the top deforesting countries. We have years of experience backing local initiatives to ensure the sustainability of natural resources, and we understand the interplay between environmental protection, economic development, local and regional government relations, private sector incentives, and the rights of local communities. Our view is that improved governance is a vital component of any response to deforestation and a key factor in achieving sustainable development. Using our unique political economy analysis approach and convening government and local organizations, in 2015 we protected six sites from deforestation, including 7,305 hectares of forest. Our efforts have resulted in a better understanding among local organizations of how illegal, collusive practices are fueling the rapid expansion of palm oil plantations and mining, which are the main drivers of deforestation. A noteworthy innovation has been the promotion of transparency, access to information, and counter corruption to address deforestation—effective and scalable, and on-line tools to report violations.
We have one of the only strong models of using governance and rule of law approaches to address climate change, and has been recognized by the Minister of Environment and Forestry for its contributions. Sandra Hamid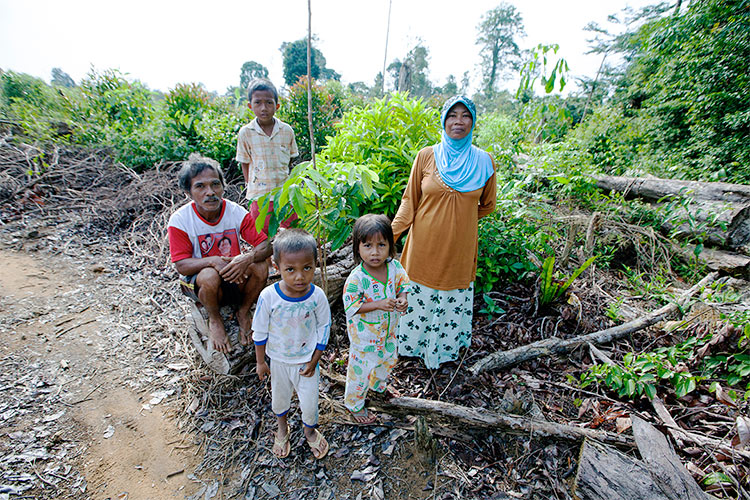 LAOS
Managing water resources for sustainable development
Laos's economic prospects are closely tied to its diversity and wealth of natural resources, including access to approximately 25 percent of the Mekong river basin. But leveraging these resources to generate growth while protecting cultural and environmental assets is a challenge. Our goal is responsible and participatory water management in Laos, so communities can strike a practical balance between environmental protection and livelihoods. Since 2001, we have trained citizens in 11 communities along 10 rivers to monitor water quality and inventory aquatic macro invertebrates, tracking the impacts of a cassava factory, sand and gravel mining sites, and other human activities. We recently expanded our approach to complement the broader integrated water resource management (IWRM) initiatives of the Government of Laos, which recognizes that resources are interlinked; and that agriculture, fishing, mining, hydropower, tourism, socio-cultural traditions, income, and myriad other interests must be fairly and responsibly balanced.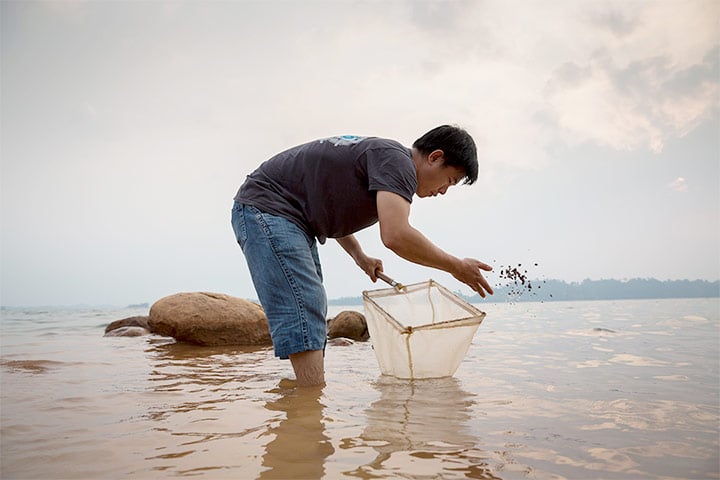 This is a vast and challenging undertaking, requires new skills, strategies, and total changes in behavior at all levels of society. The Foundation's environment program in Laos focuses on supporting the most vulnerable, "downstream" actors (farmers, fishers, etc.) to play a greater part in this important story. Nancy Kim

VIETNAM
Tackling climate change through businesses directly affected by it
Climate change is a serious concern of the government in Vietnam, but implementing new regulations is a challenge. Meanwhile, environmental costs of rapid growth mount. Most natural disaster risk programs focus on government capacity or reducing risk to vulnerable populations in rural areas. Aware of this blind spot, our office, which has long focused on climate change mitigation and green growth, took a first-mover approach going straight to the private sector. 
Harnessing their people and networks, we trained more than 3,000 CEOs and business managers representing more than 2,000 SMEs (small and medium enterprises) in 19 provinces to reduce climate change-related risks to their businesses and communities. 
With facilitated trainings focused on shared learning, businesses are better able to plan to protect their own assets, including their employees, but also able to reach out beyond the perimeter of their sites. As a result, The Asia Foundation helped open a new corporate social responsibility dialogue that includes risk assessment and business continuity planning, as well as community outreach. The Foundation is currently scaling this very successful project in South and Southeast Asia.
The Asia Foundation is the first and most successful institution that works on private sector planning in climate change and disaster risk reduction. It's fine if you do everything necessary to keep your business up and running after a climate event—but if your employees can't come to work and you can't get your goods out of your factory, and if you have a community that is in shambles around you, it doesn't offer you much. Our idea was to bring these businesses into the planning process for disaster risk management, so that they see that, as a city as a whole, they need to reduce risks and get engaged in that process in ways that give them a role as community leaders. Michael DiGregorio
¢ Promote International Cooperation

KOREA
Asia's New Aid Providers 
Growing Asian prosperity has ushered Korea, Thailand, India, and China into the ranks of aid providers—and recipient nations are finding that their new partners may be more nimble and alert to local needs than traditional donors, and less inclined to impose conditions. We have a close relationship with the Korea Development Institute (KDI); in 2010, we began hosting high-profile dialogues focused on Asian approaches to development cooperation. Last year, together with KDI, we convened development experts, policy specialists, and government officials to explore opportunities for cooperation among emerging and traditional development actors. The Managing Director of KDI School of Public Policy and Management Taejong Kim observed that it is not the scale of South-South cooperation that makes it significant, but the distinctiveness of the approach. In order to strengthen the human capacity of Korea's public and private development assistance, we are continuing our long-running fellowship program in partnership with KDI School for both Koreans going to Asian countries and Asians coming to Korea for study visits and research.
EXCHANGES
Nurturing leadership: Investing in Asia's changemakers
Our exchanges, academic studies, conferences, and study tours foster deeper understanding and contribute toward strengthened U.S.-Asia relations. A peaceful, just, and thriving Asia requires courageous, visionary and capable leaders. Asia Foundation President David Arnold created the highly coveted
Asia Foundation Development Fellows: Emerging Leadership for Asia's Future
program to invest in young Asian leaders capable of creating transformational change, and to address the region's persistent inequality and instability from within. Last year we selected 12 highly qualified Asian professionals under the age of 40, all with extraordinary records of leadership, integrity, and commitment to critical issues, to take part in the multifaceted and life-changing program designed specifically to enhance leadership skills, Asian development knowledge, professional networks, and international exposure. These remarkable individuals included Sha Elijah Dumama-Alba, who, after studying law in Manila, returned to her homeland of Cotabato City and is now active in the peace process in Southern Philippines where she also advised the presidential commission tasked with developing a draft on the Bangsamoro Basic Law. Despite the risks to her personal safety, she is deeply committed to a self-governing Muslim majority political entity. And Jeong Tae Kim, who, motivated by new and challenging issues in Seoul like homelessness, an aging society, and the needs of newly arrived North Korean defectors, founded a company that empowers social entrepreneurs. A thinker and gifted connector, he believes social enterprises created by young Koreans are part of the solution. Along with the other 10 fellows in their cohort, their outstanding year–which included workshops in Asia in Singapore and Nepal–culminated in a two-week U.S study tour, with highlights including a dinner in San Francisco underwritten by Charles Schwab & Co., meetings with innovators like the San Francisco Mayor's Office of Civic Innovation, attending the International Conference on Sustainable Development in New York City, and leading a dialogue in Washington, DC, at the Carnegie Endowment for International Peace.
WASHINGTON, DC
A direct window into contemporary views from Asia
The Asia Foundation's office in Washington organizes in-depth conversations with key audiences on the Asia-Pacific's most critical issues. Roundtables, forums, lectures, and dialogues provide policymakers, nongovernmental leaders, journalists, and scholars a direct window into contemporary views from Asia. Last fall we presented our annual
Survey of the Afghan People
in partnership with the United States Institute of Peace. The findings came at an important moment for Afghanistan, with vital questions of security, economic stability, and reconciliation facing the new administration. Against a backdrop of civilian casualties and unrest in the provincial capitals, which still threatens the fragile progress the country has made, the 2015 survey, based on face-to-face interviews with a nationally representative sample of over 9,500 Afghan citizens, revealed Afghan views on key issues including governance and political participation, corruption, justice, and gender equality. Conducted across the country's 34 provinces, the Foundation's series of annual surveys in Afghanistan provides an unmatched barometer of Afghan public opinion over time. Taken together, the surveys are a resource for policymakers in government, the international community, and the broader Afghan public as they seek to navigate a difficult landscape toward a more peaceful and prosperous future for Afghanistan and the region. More than 75,000 Afghans have been polled since 2004, and all data is public and available online.
FINANCIALS, DONORS, LEADERSHIP, & CONTACT
2015 FINANCIAL CONDENSED HIGHLIGHTS (in thousands)
REVENUE, SUPPORT & INCOME
| | |
| --- | --- |
| Government: Bilateral & Multilateral Institutions | 103,663 |
| Foundations, Corporations, & Individuals |     4,760 |
| | 108,423 |
EXPENDITURES
| | |
| --- | --- |
| Programs, Grants, & Related Services | 95,234 |
| General Administration | 12,839 |
| Fundraising |        676 |
| | 108,749 |
| | |
| --- | --- |
| Change in Net Assets from Operations | -326 |
| Non-operating Income | -356 |
BOOKS IN-KIND
| | |
| --- | --- |
| Donated Books & Related Materials | 12,442 |
| Distribution of Books & Materials | 10,794 |
| Inventory Reduction | 1,648 |
ALLOCATION OF EXPENSES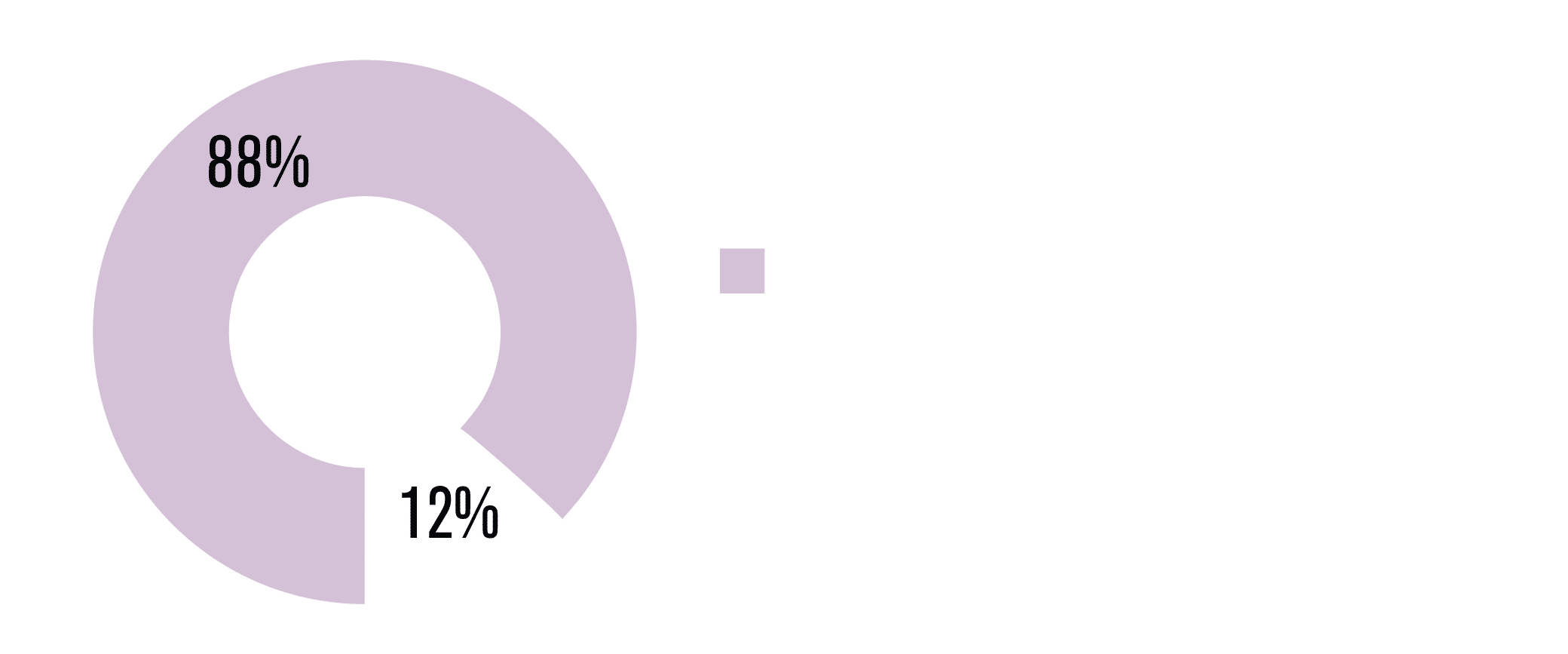 REPORT CREDITS: We are grateful for photos and films provided by Conor Ashleigh; Michelle L. Chang; Gulbuddin Elham; Sara Farid; Karl Grobl; Armin Hari; Thet Htoo; Jon Jamieson; Leandro Justen; Nancy Kelly; Whitney Legge; Tim Meisburger; Molly Mueller; Tenzing Paljor; Amir Shariff; Ian Taylor; Arpaporn Winijkulchai DESIGN AND EDITORIAL: Kristin Kelly Colombano, Brent Foster Jones, Nancy Kelly, Amy Ovalle, and Eelynn Sim, with additional support by Keith Mitchell and Canton Becker