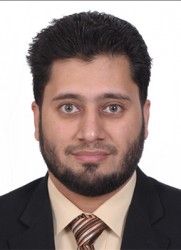 Assistant Manager, Finance, Pakistan
Abdullah Javaid Khan serves as assistant manager, Finance, for The Asia Foundation in Pakistan. He joined the Foundation in April of 2019. Abdullah brings his vast experience in the field of finance, grants management & audits, having worked for five years at Plan International in Pakistan, and on international assignments. Abdullah previously worked for COMSATS University, Sungi Development Foundation, and Khalid Majid Rehman, Chartered Accountants.
Education: Abdullah earned a master's degree in Finance from Virtual University Pakistan.