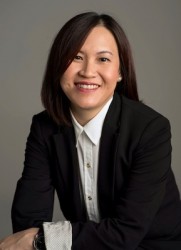 Former Member of the President's Leadership Council of The Asia Foundation
Managing Director of Australia and New Zealand, Zendesk
Amy Foo is the managing director, Australia & New Zealand, at San Francisco-based CRM software company Zendesk. She also serves as the company's vice president of finance and oversees global finance shared service and revenue operations.
Since joining Zendesk in 2013 as one of the business's first hires in the APAC region, Amy has helped fuel the evolution of the company's operations, product innovation, and sales and marketing organizations as well as the organic expansion and acquisitions for five offices—Singapore, Australia, Philippines, India and Japan.
In her role as managing director of ANZ, she is also responsible for leading the engineering and go-to-market teams, based in Melbourne, which help over 24,000 brands meet the needs and expectations of their customers. During her tenure, Amy has seen the business' exponential growth from a team of just a few dozen to over 800 people across the APAC region, which generates more than 10% of the company's global revenue and sees more than 30 percent year-on-year growth.
With more than 20 years' experience working for global software companies and technology start-ups across APAC, Amy has a proven track record of driving business growth and nurturing high-performing, collaborative teams at Zendesk, OgilvyOne and Serena Software.
As a working parent of two young boys, Amy is passionate about diversity, equality, and raising autism awareness. She leads the Asia Pacific Women in Leadership chapter at Zendesk, and steers the company's social impact and Diversity & Inclusion initiatives across the region. A true international citizen, Amy has lived in Melbourne, Kuala Lumpur, and Singapore and is fluent in English, Malay, Cantonese, and Mandarin.