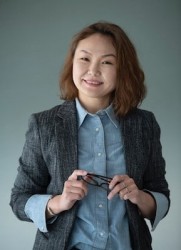 Project Manager, INL Project, Mongolia
Baigal joined The Asia Foundation from March 2021 as a project manager for the Building Capacity to Counter Illegal Mining Project. She has extensive experience in the development sector and has worked on both anti-money laundering and responsible mining focused projects in various international organizations, so she brings some great experience and more than a decade of experience in project management, coordination and implementation, good governance, policy development and communication.
Education: Baigal holds a bachelor's degree in International Relations and a master's degree with a concentration in International Law from the School of Foreign Affairs, Mongolian National University. Management, governance and PPP trainings and diploma in extractive sector at the University of Queensland, Maastricht University of Management, UNWTO and Northeastern University of China.