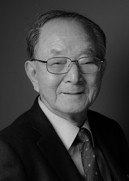 Trustee Emeritus of The Asia Foundation
Founder & Chairman of Silicon Valley Venture Fund, LLP
Trustee, The Asia Society
Former Trustee, Center for Strategic and International Studies
Chong-Moon Lee left the Board of Trustees in 2017.
Chong-Moon Lee rejoined The Asia Foundation's Board of Trustees in 2013. Lee founded Diamond Multimedia Systems in 1982, which later achieved the No. 1 ranking in market share for PC graphics accelerator products in America. In 1996, he started another high technology venture company under the name of AmBex Venture Group. A native of South Korea, Lee has a diverse background involving not only business, but education, cultural as well as athletic activities. Lee served on the Board of Trustees at Center for Strategic and International Studies (CSIS) in Washington, DC. Currently, he serves as a trustee and commissioner of the Asian Art Museum of San Francisco, which is also known as Chong-Moon Lee Center for Asian Arts and Culture, a trustee of Asia Society, among many others. He is also a founding board member of The Tech Museum of Innovation of San Jose.
He served as Consulting Professor at Stanford University's Asia Pacific Research Center, and currently serves as Chaired Professor Emeritus at Korea Advanced Institute of Science & Technology (KAIST). He has co-authored "Silicon Valley Edge" published by Stanford University Press. Lee also has been an active philanthropist in the local, national as well as international levels through The Chong-Moon Lee Foundation. He holds honorary doctoral degrees from the several leading universities including Seton Hall University and KAIST, a master's degree from Vanderbilt University, Nashville, and a law degree from Chung-Ang University, Seoul.
Lee previously served as a Trustee from 1998-2007.