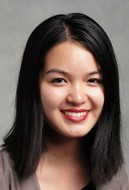 2014-2015 Luce Scholar
National Academy for Educational Research New Taipei City, TAIWAN
Cindy Lung currently serves as the program associate for the Education team at the Barr Foundation in Boston, Massachusetts. She contributes to the regional program strategy to advance a new vision of secondary success in New England. Her work includes supporting Barr's multi-year initiative to improve secondary outcomes for New England youth who are off track to graduate, as well as helping plan and execute new efforts to catalyze school and program innovation and collaboration across the region. A first-generation, low-income high school and college graduate born to immigrant parents, Cindy is passionate about expanding opportunities for more students to connect to success, in and beyond high school.
Prior to her current role, Cindy was abroad conducting research and teaching as a Henry Luce Scholar in Taiwan and a Fulbright Scholar in Kosovo. She also has worked at several nonprofit organizations, including Rhode Island Kids Count and the Annenberg Institute for School Reform, during and after graduating from Brown University with a master's degree in urban education policy and bachelor's degree in education studies and sociology. Having explored dozens of countries worldwide, Cindy is an avid traveler who spends her free time in Boston consumed by wanderlust.
The 2014-2015 Luce Scholar placement for Cindy Lung was with the National Academy for Educational Research (NAER) in Taiwan. Located right outside Taipei, NAER is a quasi-government education research institute that supports rigorous research and the development of evidence-based policies to address and solve the most significant education problems in Taiwan. In addition to its research programs, NAER also develops the national curriculum, certifies teachers, and provides extensive professional development and leadership training for school leaders, teachers, and local administrative leaders.