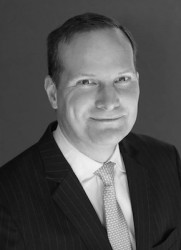 Former Director, Foundation and Corporate Philanthropy
David was formerly director of Foundation and Corporate Philanthropy for The Asia Foundation, overseeing strategic direction and management of institutional fundraising. As a corporate development and diversity leadership professional, David has more than 17 years of experience in domestic and international strategy and fundraising, engaging business leaders, managing programmatic and fundraising teams, executing national and global events and building diverse donor constituencies.
He was formerly executive director for Corporate Programs and Talent Initiatives at the Asia Society, where he led corporate fundraising, leadership engagement, and stewardship programs for global operations. David built Asia Society's Global Talent and Diversity Initiative, a global resource and platform made up of intellectual capital on the latest trends and thought leadership impacting senior level, Fortune 500 human capital leaders. In 2010, David led the creation and roll-out of the Asian Pacific Americans Corporate Survey, the first-ever peer-reviewed, published initiative to exclusively measure the leadership success of Asian Pacific Americans at Fortune 500 companies.
As an avid amateur tennis player, David hosts beginner tennis clinics, competes in international tournaments and serves on the Board of the Metropolitan Tennis Group in New York City.
Education: David Reid received an MBA from Pace University and a bachelor's degree in History from Colorado College.