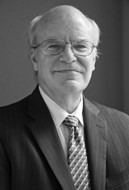 Former Trustee of The Asia Foundation
President and CEO, World Learning
Donald Steinberg served on The Asia Foundation Board of Trustees from 2014 to 2016. Steinberg is president and CEO of World Learning. He has more than 35 years of experience with government and nongovernmental organizations, and expertise in international relations and development.
Steinberg previously served as deputy administrator at the U.S. Agency for International Development. During his prior government work, Steinberg served as director of the State Department's Joint Policy Council, White House deputy press secretary, National Security Council senior director for African Affairs, special Haiti coordinator, U.S. Ambassador to Angola, and the president's special representative for Humanitarian Demining. He was also deputy president for policy at the International Crisis Group, a Randolph Jennings senior fellow at the U.S. Institute of Peace, and has advised the Women's Refugee Commission, the U.N. Development Fund for Women, the U.N. Civil Society Advisory Group for Women, Peace and Security, and the Institute for Inclusive Security.
He is the author of more than 100 articles on foreign policy, African developments, gender issues, post-conflict reconstruction, children and armed conflict, and disarmament, for outlets including The Christian Science Monitor, The Guardian (UK), The Nation, and the International Herald Tribune. He holds master's degrees in Journalism from Columbia University and Political Economy from the University of Toronto, and a bachelor's degree from Reed College.