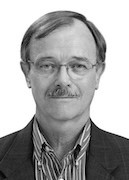 Former Country Representative, Korea
Dr. Edward P. Reed is currently adjunct professor at the Asian Institute of Management in Manila. He was Korea country representative for The Asia Foundation from 2004 to 2012. Before that he served as North Korea country director for World Vision International and Northeast Asia Quaker International Affairs representative for the American Friends Service Committee. He was research director at the International Institute of Rural Reconstruction in the Philippines from 1979 to 1985. He served as a Peace Corps volunteer in South Korea in the early 1970s. He has held teaching positions at the University of Wisconsin-Madison and more recently in Korea at Kyung Hee University and KDI School of Public Policy and Management. He currently resides in the Philippines.
Education: Bachelor's degree from St. Meinrad College; master's degree in Public Policy, master's degree in Agricultural Economics, and doctoral degree in Development Studies from the University of Wisconsin-Madison.