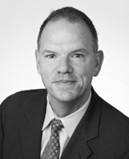 Former Trustee of The Asia Foundation
Dean of The Wharton School, University of Pennsylvania
Geoffrey Garrett left the Board of Trustees in 2016.
Geoffrey Garrett joined the Board of Trustees of The Asia Foundation in 2012. He is Dean of The Wharton School at the University of Pennsylvania. Previously, Garrett was Dean of the Australian School of Business at the University of New South Wales, and Dean of the University of Sydney Business School and founding CEO of the United States Studies Centre at the University. He was also previously President of the Pacific Council on International Policy in Los Angeles and before that Dean of the UCLA International Institute.
Garrett is a frequent commentator on all aspects of global business and economics and politics and foreign policy in Australian and Asian media. He is author of Partisan Politics in the Global Economy, editor of The Global Diffusion of Markets and Democracy, both published by Cambridge University Press, editor of The Encyclopedia of Political Science, and has written over fifty articles in the world's leading social science journals.
A dual citizen of Australia and the U.S., Garrett holds a bachelor of arts from the Australian National University. He earned his master's degree and doctorate at Duke University in North Carolina, where he was a Fulbright Scholar.