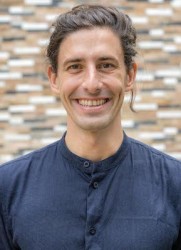 Team Lead, Public Financial Management, Myanmar
Grant Beveridge is Public Financial Management team lead for The Asia Foundation in Myanmar. Advancing public financial management reform and improving the fiduciary responsibility of states and regions is key to progressing the decentralization agenda and promoting peace. Grant has extensive experience in public financial management from his work for UNICEF, Oxford Policy Management, the Ministry of Finance and Planning Malawi, DFAT, and the Australian Parliament.
Grant has experience providing technical assistance, training, reform management, economic analysis and support for increased budget transparency. He has experience working in Samoa, Malawi, Kenya, Mozambique Tanzania, Zambia and Zanzibar.
Grant has authored analyses of various Southern and East African economies and contributed to government publications in Somalia, Eswatini and Malawi.
Education: Master's degree in Economics from Monash University, a graduate diploma in Economics from LaTrobe University and a bachelor's degree in Politics from LaTrobe University.