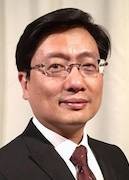 Former Senior Program Officer, Philippines
Henry Bernabe A. Grageda left the Foundation in 2019.
Henry Bernabe A. Grageda joined The Asia Foundation in 2012 as a senior program officer and theme leader (Education and Youth Employability) for the Foundation's Coalitions for Change partnership with the Australian Government. His work focuses on basic education reforms and enhancing youth employability. Working with coalitions, Henry has strengthened industry representation to align the Philippine Qualifications Framework with industry needs, growth of local government investments in education, establishment of partnerships between industry (manufacturing, tourism, agribusiness) and public senior high schools, and the institution of policies to protect youth interacting with industry.
He has also prepared and presented policy research on local government education financing and on gender and location factors for school drop-outs. His development experience spans over two decades working with non-government organizations and with government (Trade and Industry), the academe (Asian Institute of Management) and international organizations (The World Bank). He is currently working on implementing rules for the Philippine Qualifications Framework Act and institutionalizing quality standards in the Technical-Vocational-Livelihood (TVL) track of public high schools.
Education: Candidate for doctoral degree in Development Studies at De La Salle University; master's degree in Entrepreneurship from the Asian Institute of Management, graduated "with commendable performance"; bachelor's degree in Basic Medical Sciences, University of the Philippines – Manila. International Training/ Certification: "Organizational Knowledge Sharing" (WBI, USA); "Human Capital Development Policy and Innovation" (KDI, Korea); and "Business Innovation through Information Technology" (AOTS, Japan).
Email:
henry.grageda@asiafoundation.org